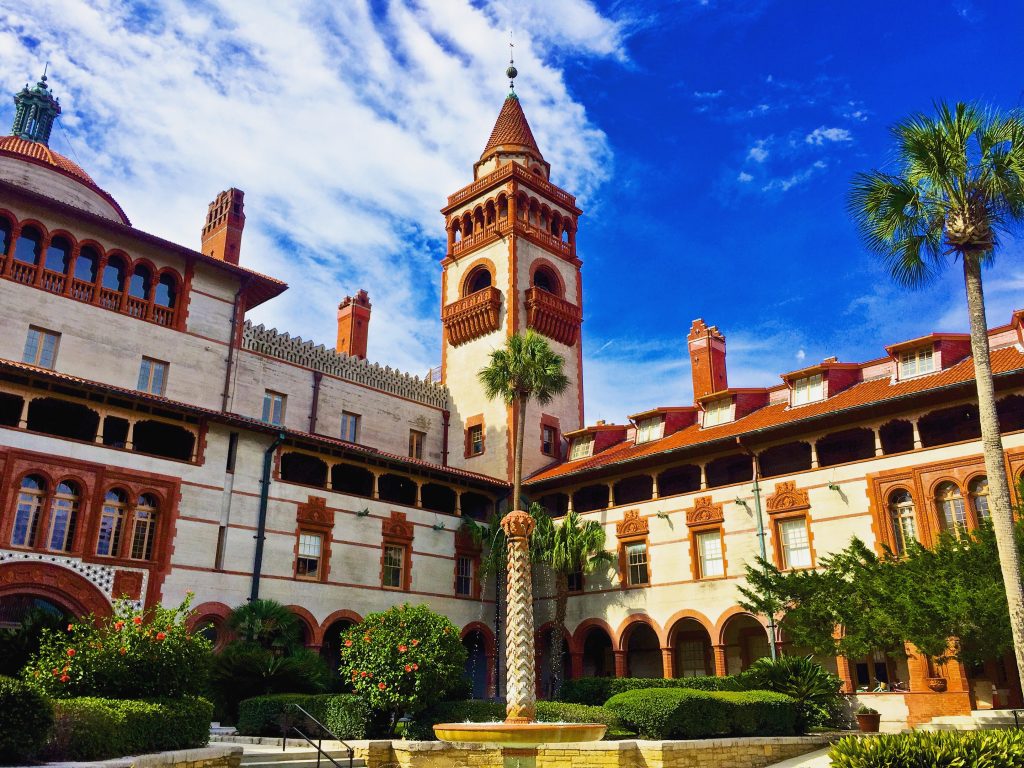 Every time I return to the city of St. Augustine I marvel at the incredible history and beautiful landscape. It's such a unique destination and one of my favorite destinations in Florida.
On a recent road trip from Miami up to Florida's Historic Coast, we checked into a brand new hotel. Well, new in the sense that it recently opened as The Collector Luxury Inn & Gardens, but the buildings have been there for hundreds of years. The collection of nine homes were originally built between 1790 and 1910 and span a full city block in downtown St. Augustine…so it's a great spot where you can walk to everything.
One of the things I love about The Collector is that it is pet-friendly, so we were able to bring along our mini schnauzer Ponce de Leon. And, of course, baby Lola came too! I wasn't quite sure how a 4-month-old would do in the car that long, but she was fabulous. We all hung out in the courtyard, played corn hole and sipped cocktails from The Well, a century-old bar with a speakeasy vibe, a great daily happy hour and a killer list of classic cocktails.
All of the rooms have that luxury-meets-history ambiance and feature period details. Many of the cottages have spacious front porches with rocking chairs. It's quite romantic for couples looking for a getaway! Before it became a luxurious bed and breakfast, The Collector Luxury Inn & Gardens was known as the Dow Museum of Historic Houses and showcased Kenneth Worcester Dow's extensive collection of antiques.
The courtyard and gardens are stunning with a combo of towering old oak trees and stately palms. There's a beautiful pool flanked by lion statutes, a cozy mini amphitheater where you can listen to live music, brick outdoor fire pits, bubbling fountains, bicycles you can take exploring, and a wide variety of tropical plants and brightly colored flowers. There's also an impressive daily breakfast spread.
I was particularly interested in the oldest home on the property, which dates back to 1790. The Murat House is named after Prince Achille Murat, a nephew of Napoleon Bonaparte. The French prince settled in St. Augustine when he was 21 years-old and became friends with Ralph Waldo Emerson. He also ended up marrying the great-grandniece of George Washington. There are weekly historic tours, so you can learn about each of the nine cottages and what makes them so authentically unique.
Here are some photos from our trip: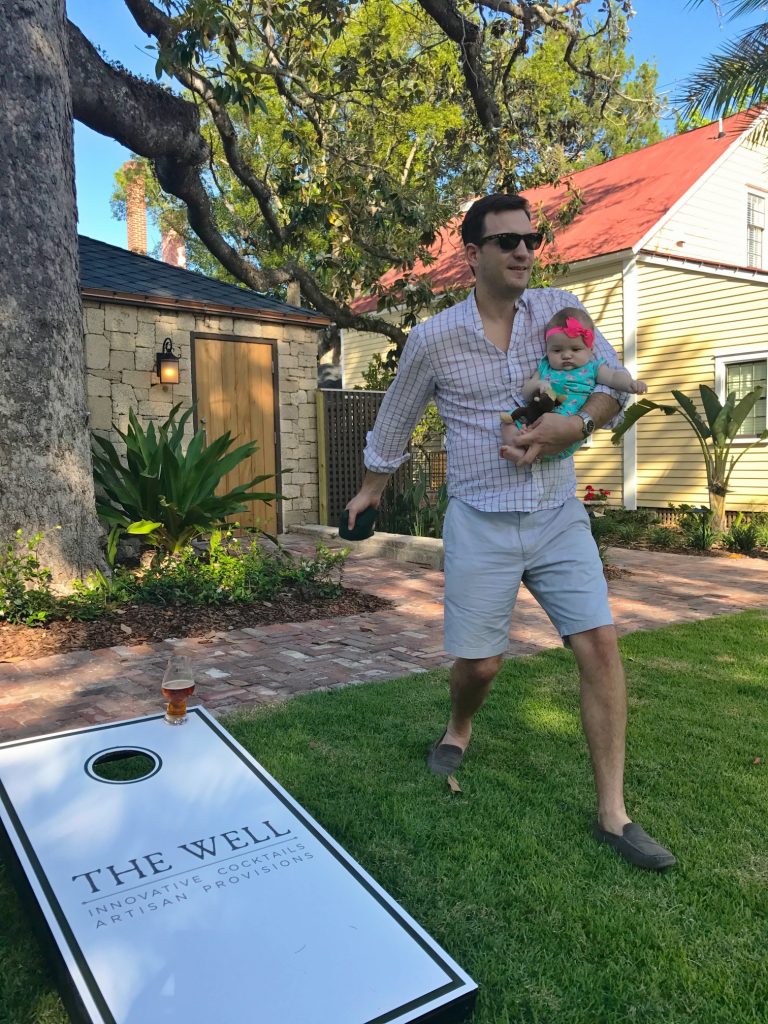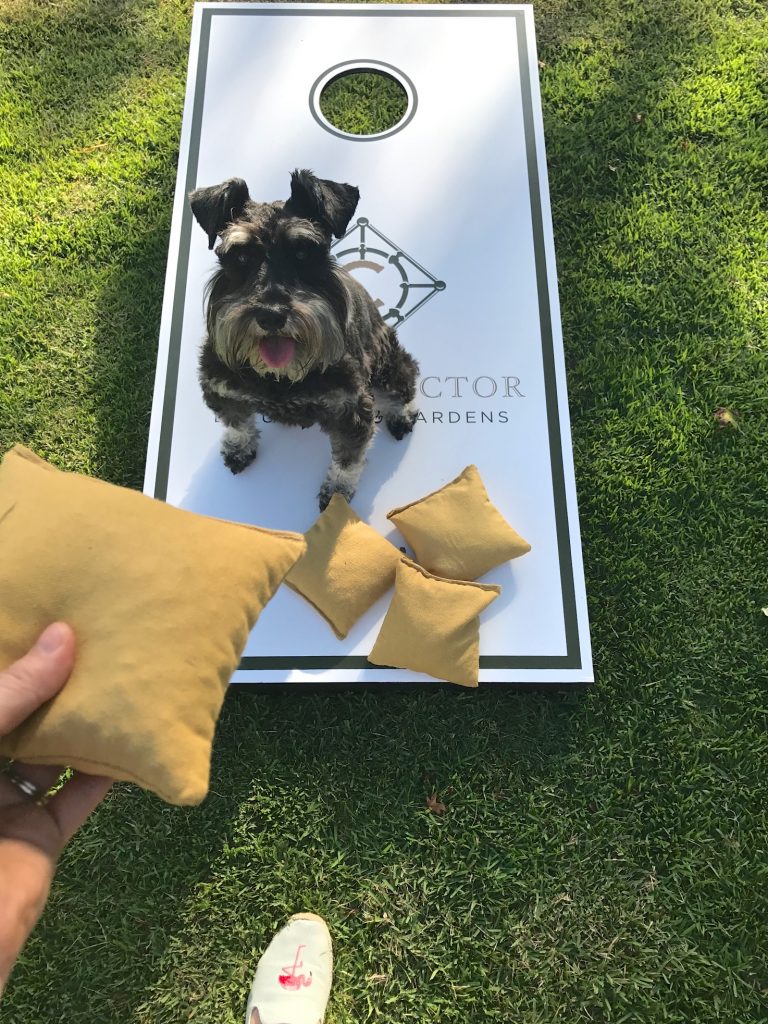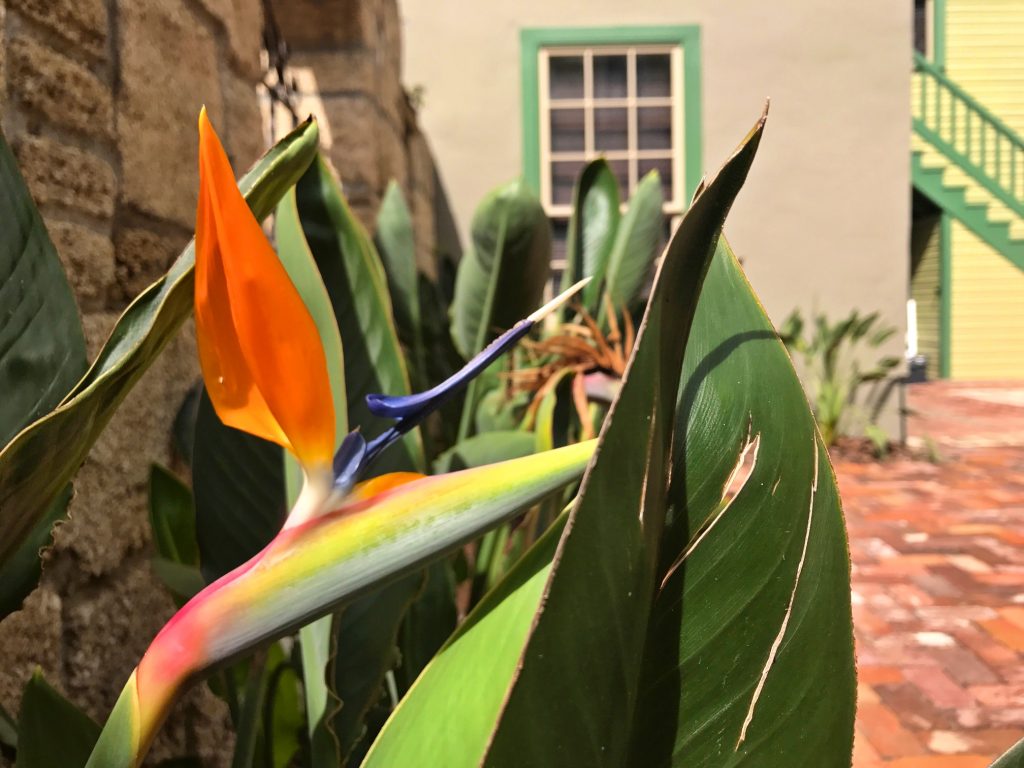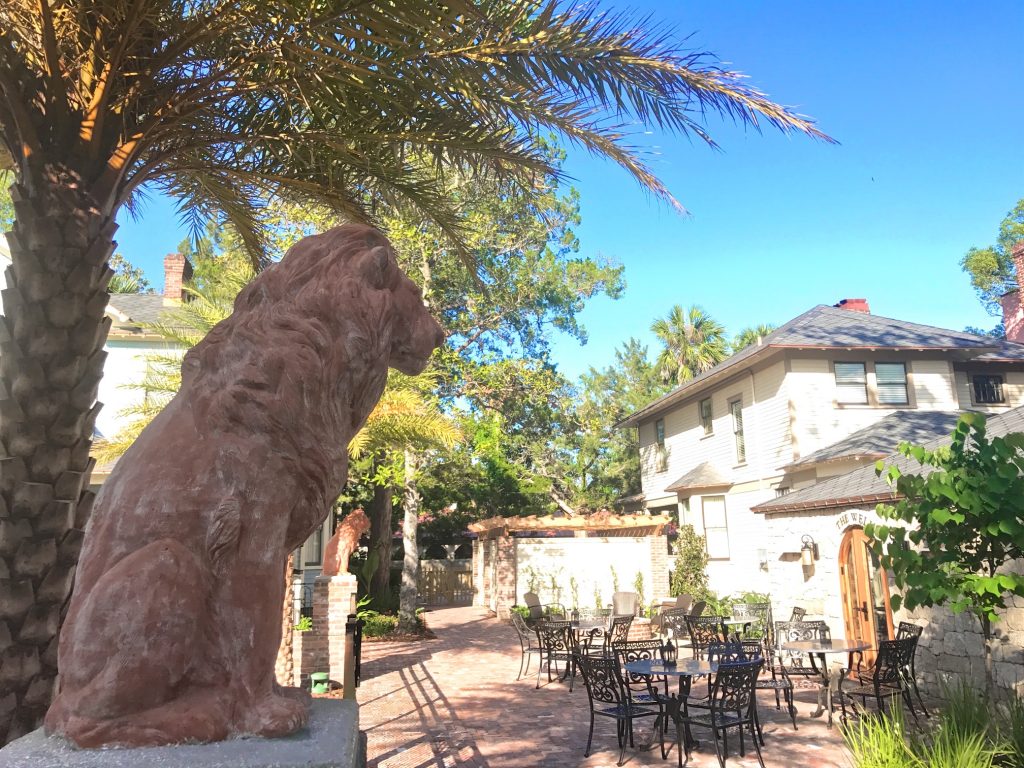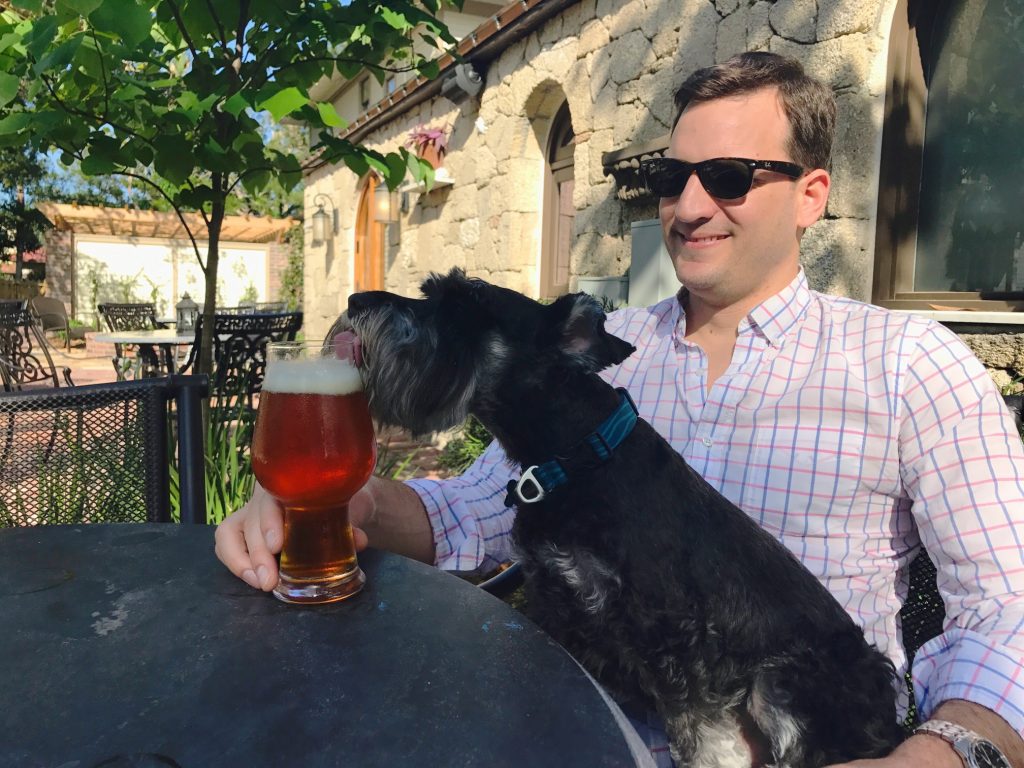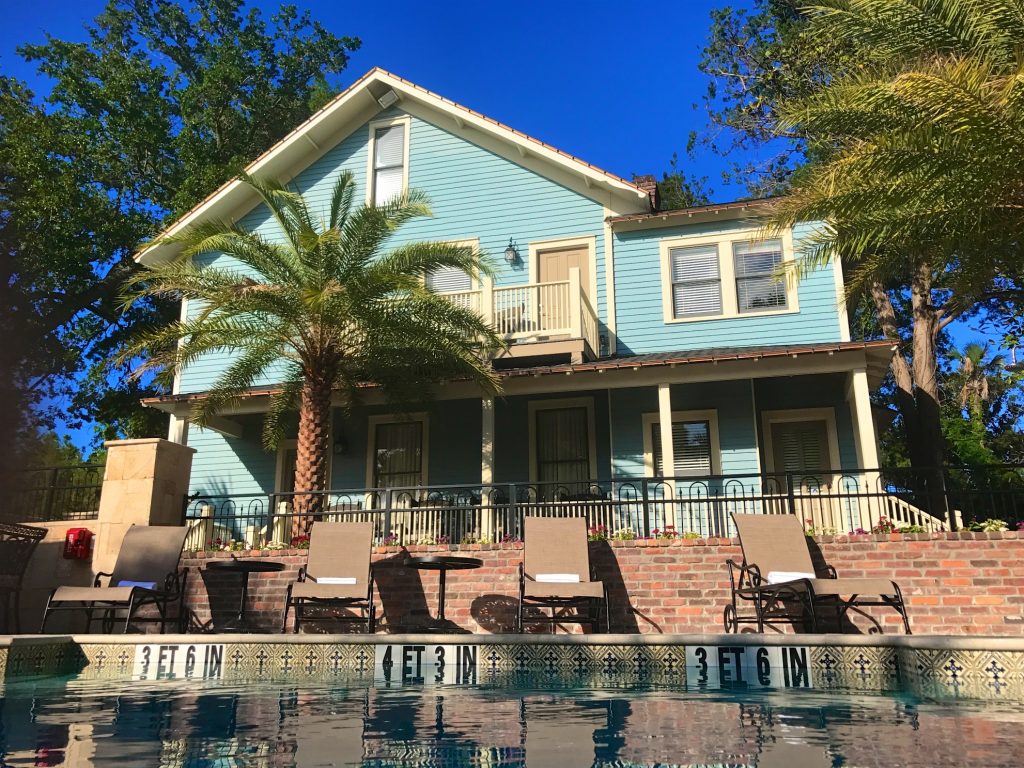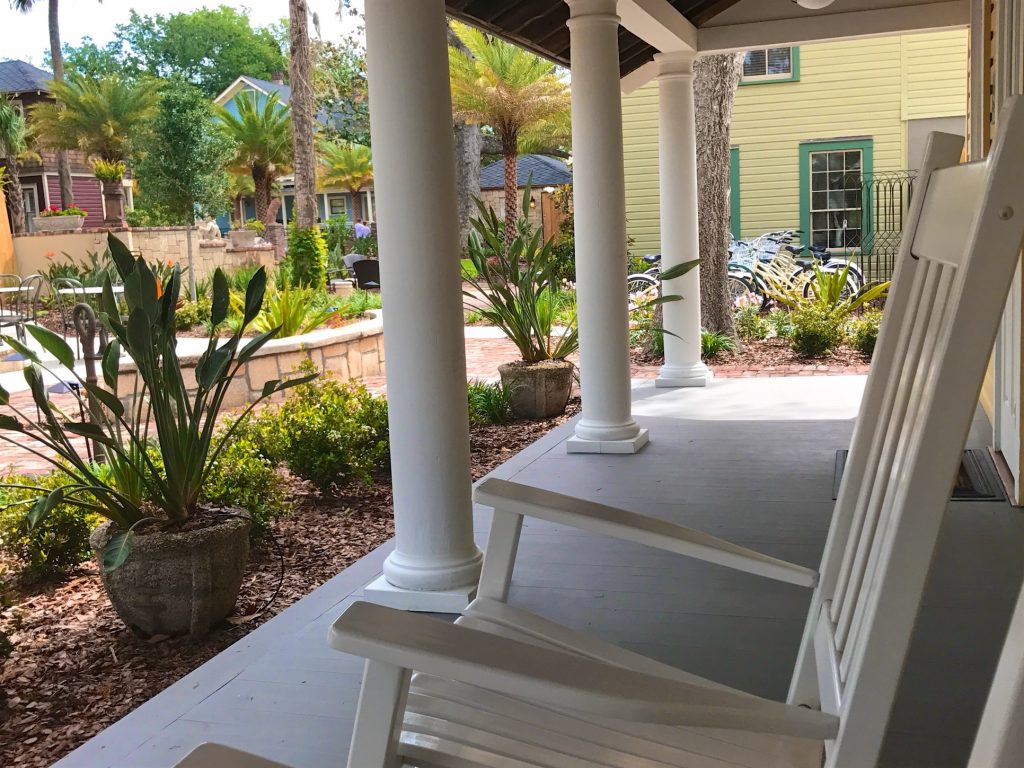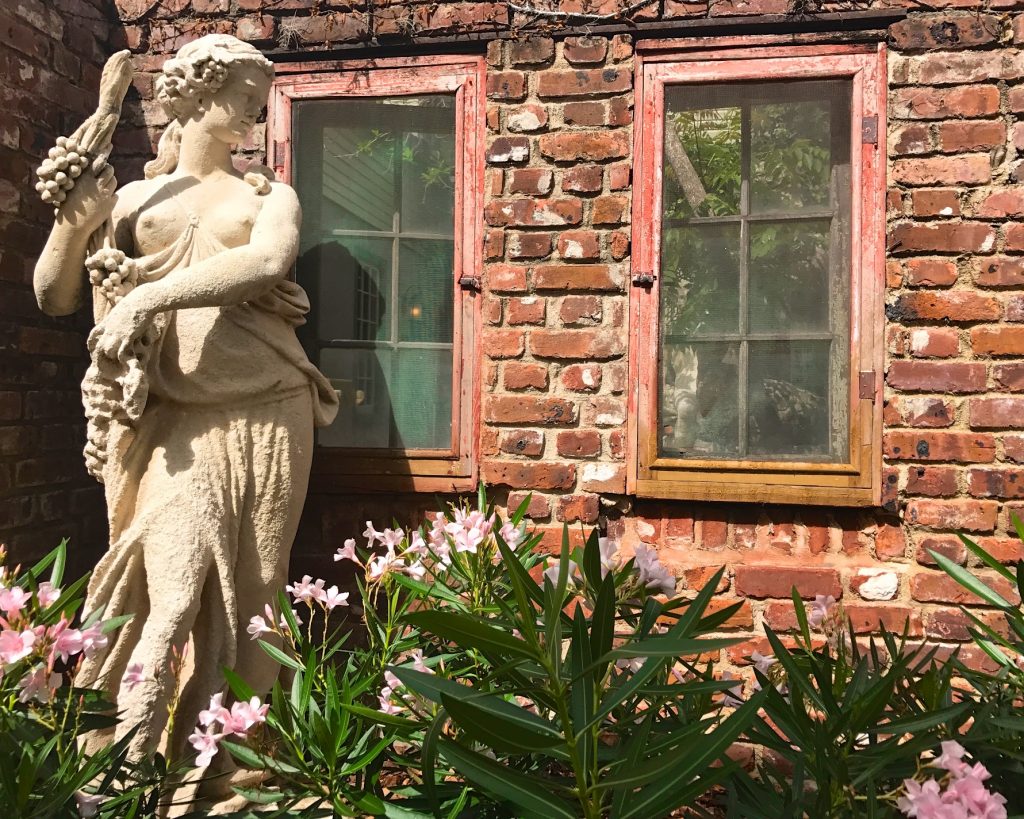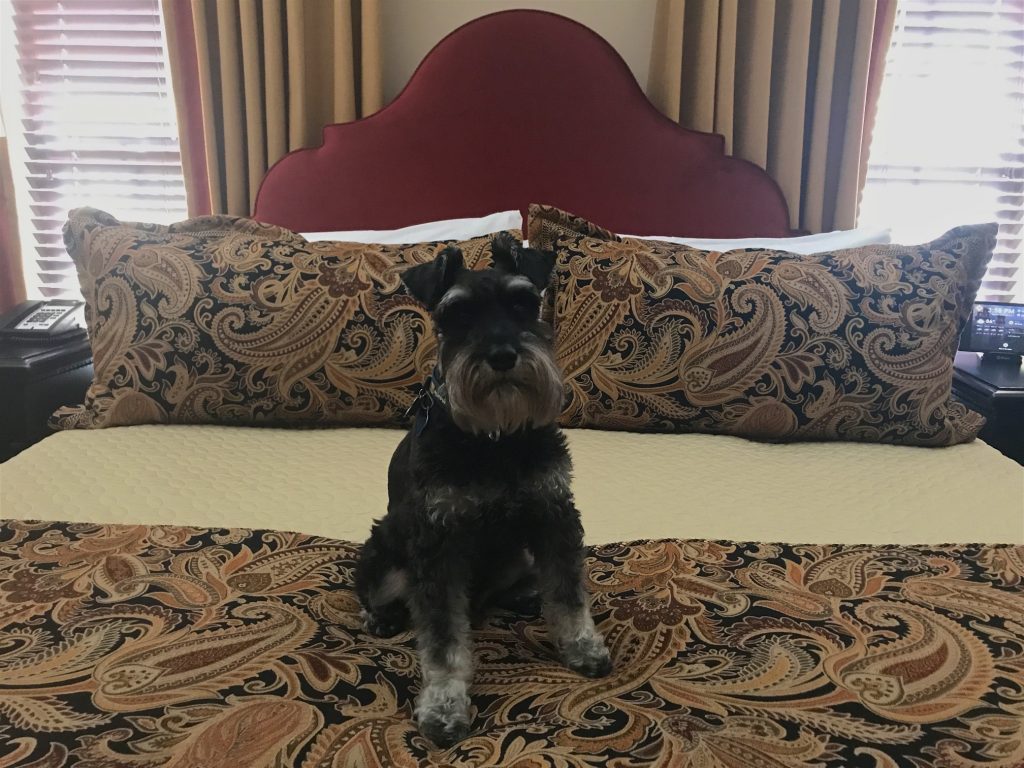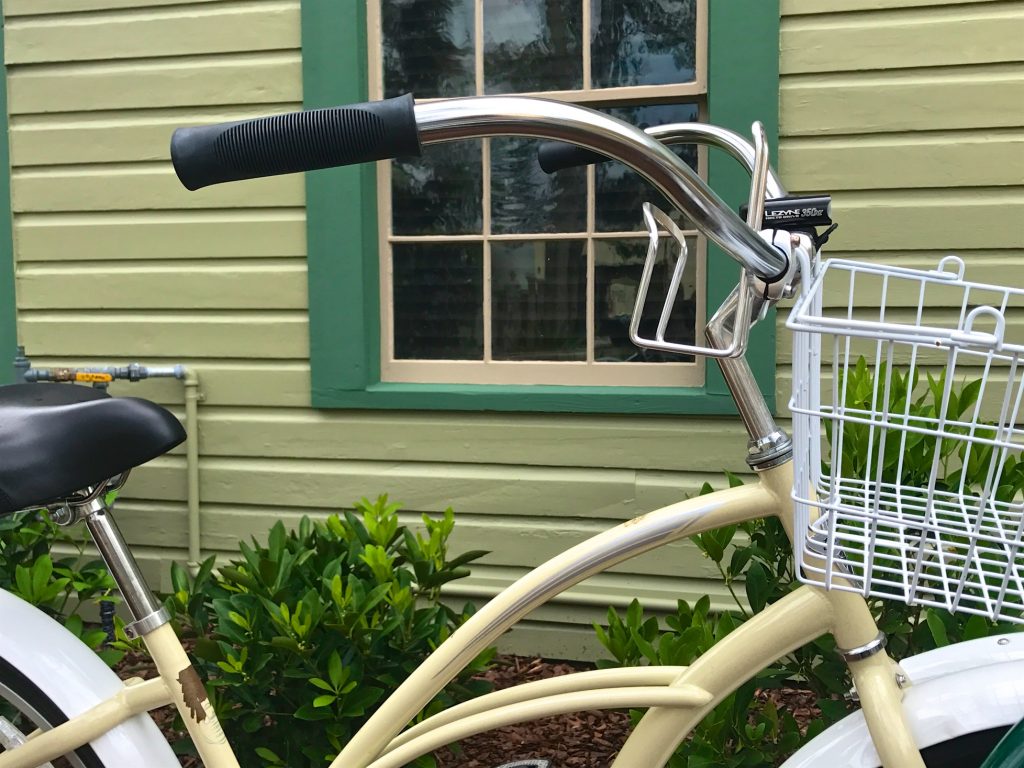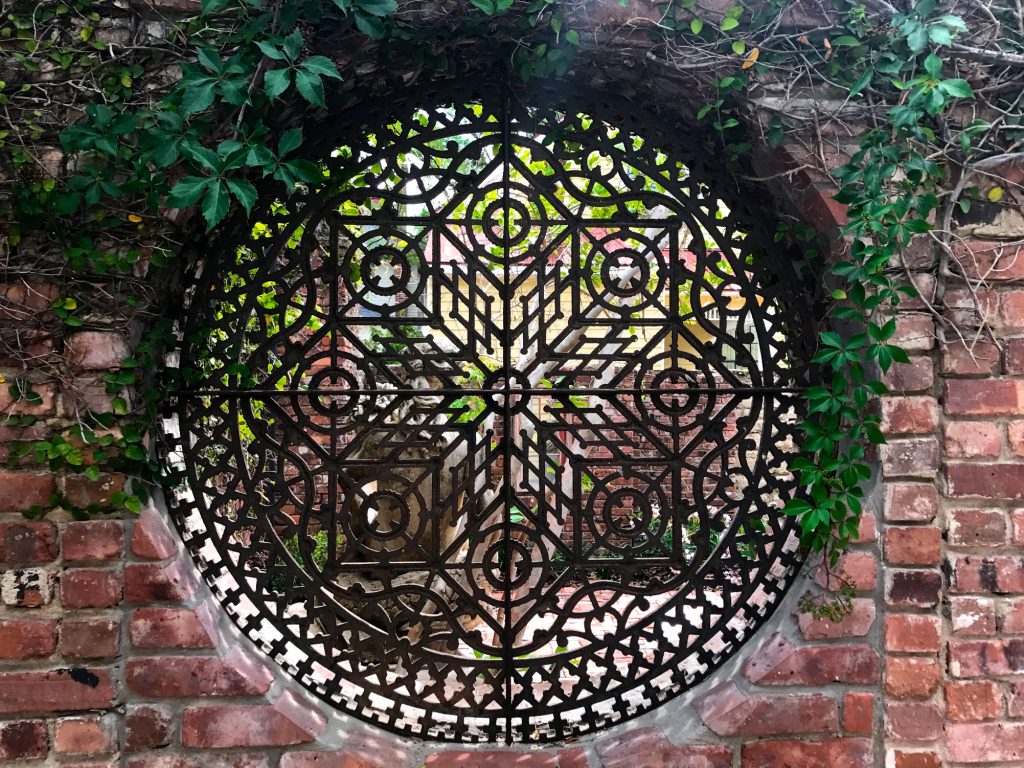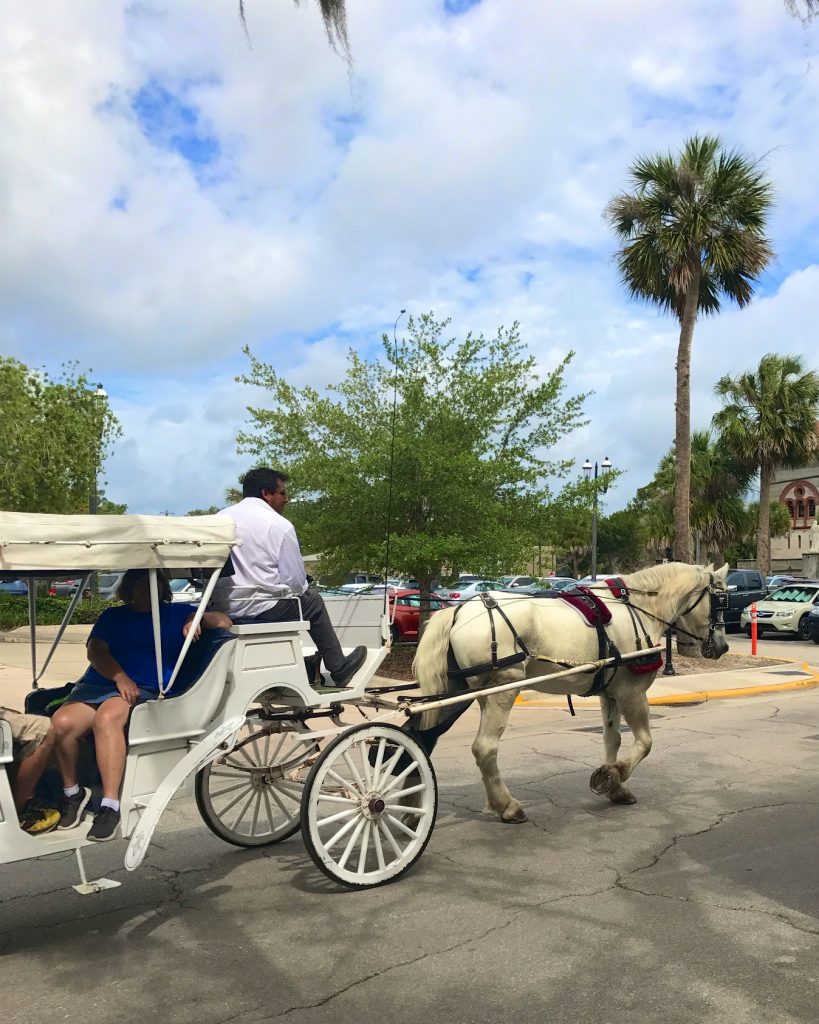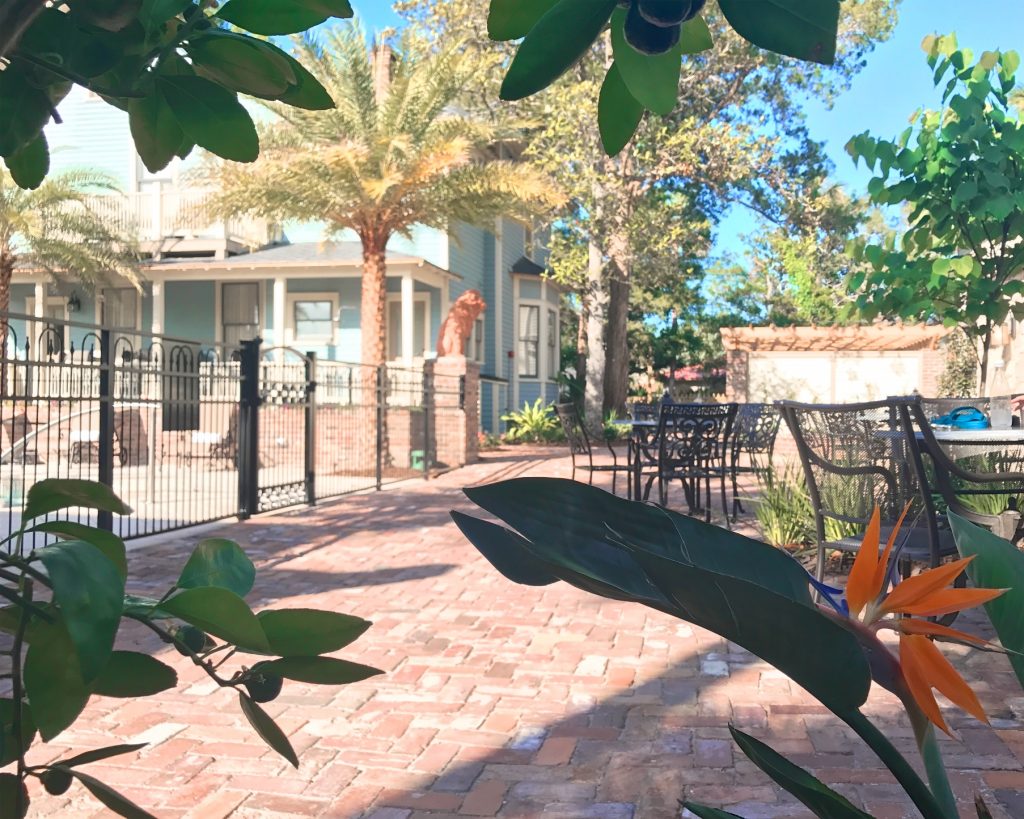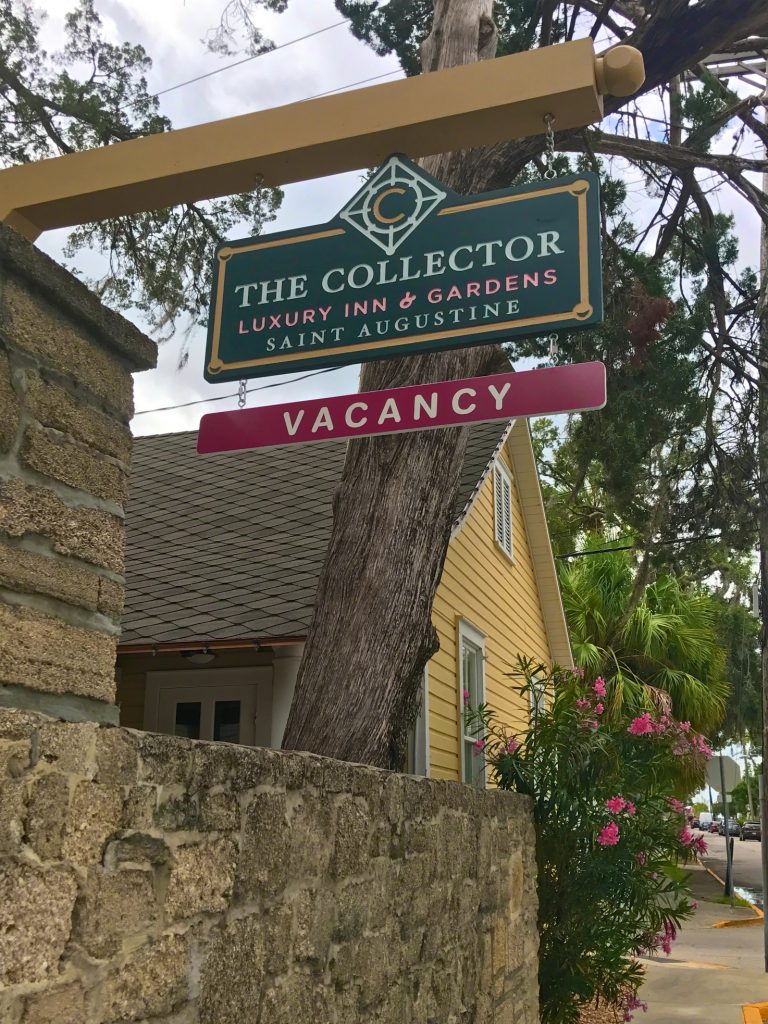 If you go: The Collector Inn & Gardens is located at 149 Cordova Street, St. Augustine, FL 32084. They are offering a grand opening special when you book two nights, you get a bottle of bubbly. I'll toast to that! Book your stay at thecollectorinn.com.