Fantasy Fest is back! Get ready for elaborate costumes and one heck of a 10-day party from Oct. 17-26, 2014.
This year the festival is themed "Animeted Dreams & Adventures," inspired by traditional Japanese anime and virtually all forms of creative animation. Need a few costume ideas? Think animated movies like "Teenage Mutant Ninja Turtles" or "Frozen."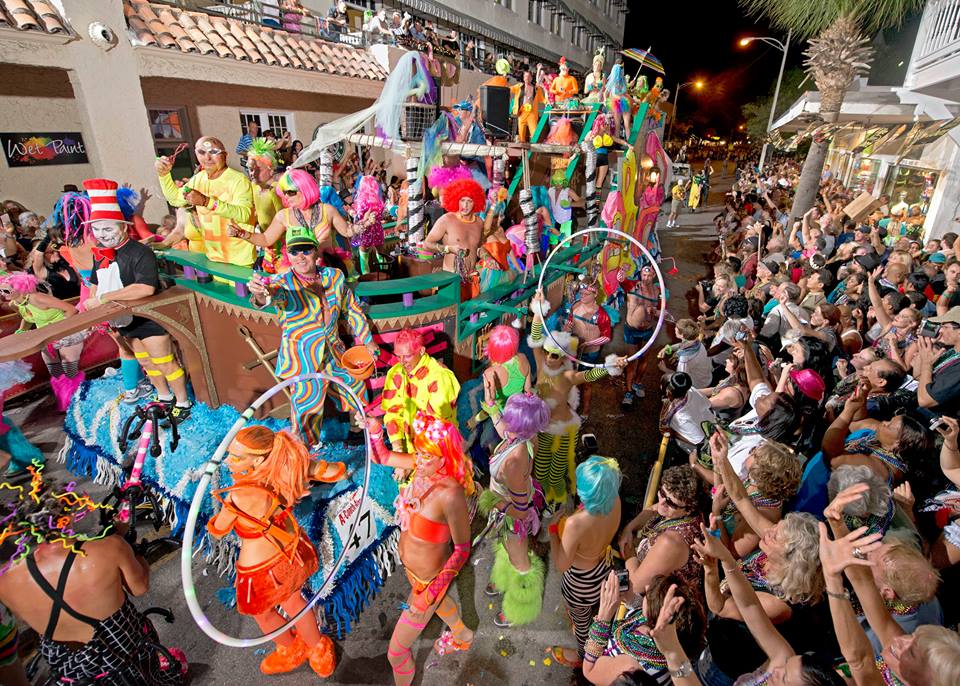 More than 40 masquerade parties, costume contests and themed events are scheduled during the 10-day festival, culminating in a decadent grand parade designed to excel in excess and exuberance.
Check out this list of events you don't want to miss:
Events begin Friday, Oct. 17, with the "Tropical Escapades and Trances" Royal Coronation Ball to crown the festival king and queen, held overlooking the ocean at the Southernmost Beach Café.
Also that weekend, Key West's Caribbean roots are celebrated with Friday and Saturday's lively Goombay street party in historic Bahama Village.
More highlights include Tuesday's "Animelistic Head Trip" Headdress Ball, featuring prizes for the best masks and headdresses at Southernmost on the Beach. Typically sporting feathers, glitter and offbeat accessories, many entries tower high above their wearers' heads in a lavish display of design artistry.
Wednesday brings the quirky Pet Masquerade and Parade where costumed dogs, cats, birds and more prance across an oceanfront stage at the Casa Marina.
The animated action takes to the streets Friday, Oct. 24, during the Fantasy Fest Street Fair, where vendors offer masks and costumes, crafts, food and libations. Just before sunset, the Masquerade March parades from the Key West Cemetery through historic Old Town.
There's also a Living Art Airbrush Expo, a challenge where the human form becomes the canvas, held at Ocean Key Resort's Sunset Pier.
Other festival standouts include a "Southernmost Dreams and Adventures" poolside costume party, Broadway-style burlesque showcase, toga party, sensual soirees and themed costume galas.
On Oct. 25, thousands of spectators gather for the 3Wishes.com Fantasy Fest Parade. The spectacle typically includes feather-bedecked marching groups, Caribbean bands and elaborate motorized floats, all promenading through Key West's historic downtown.
Win a Trip: Enter a contest to win a five-night trip for two to Key West and the Middle Keys' Marathon to take part in the Masquerade March, parade and other "wild" adventures. To enter, text the word WILDKEYS to 65047 by 11:59 p.m. Sept. 19. Text-capable mobile users also can enter by visiting www.FloridaKeysWin.com.
If You Go…
For more information and the complete schedule, visit FantasyFest.com or call 305-296-1817. Also, be sure to check out Fla-Keys.com for help planning your trip.