Spring is just around the corner and for those of you in the freezing cold, you know what that means…
No more snow!
On a side note, I don't know how in the world people live where it snows. I mean I did it for years, but now that I've lived in Miami for awhile, if I so much as get a whiff of cold air, it sends shivers down my spine and I bundle up. Seriously. In Miami we break out the hats, scarves, boots and parkas if the temp drops below 68 degrees.
So to celebrate the springtime, I've been wearing some lovely new jewelry with vibrant colors and a beachy feel. My best friend recently bought me a gorgeous personalisierte Foto Halskette (personalized photo necklace!) and it has a picture of us both on it. It's such a beautiful piece of jewelry and I definitely should've included it in this guide. Such a great gift idea too! Also, Touchstone Crystal by Swarovski sent me a few pieces to show you and I thought these would be great to share in case you're searching for 21st Birthday Gifts or you want to splurge on something special for yourself.
1. Sand Dollar Pendant
I wore the pendant on a Saturday shopping trip to Lincoln Road on South Beach and I love this piece because it captures the essence of the sea with hints of sparkle.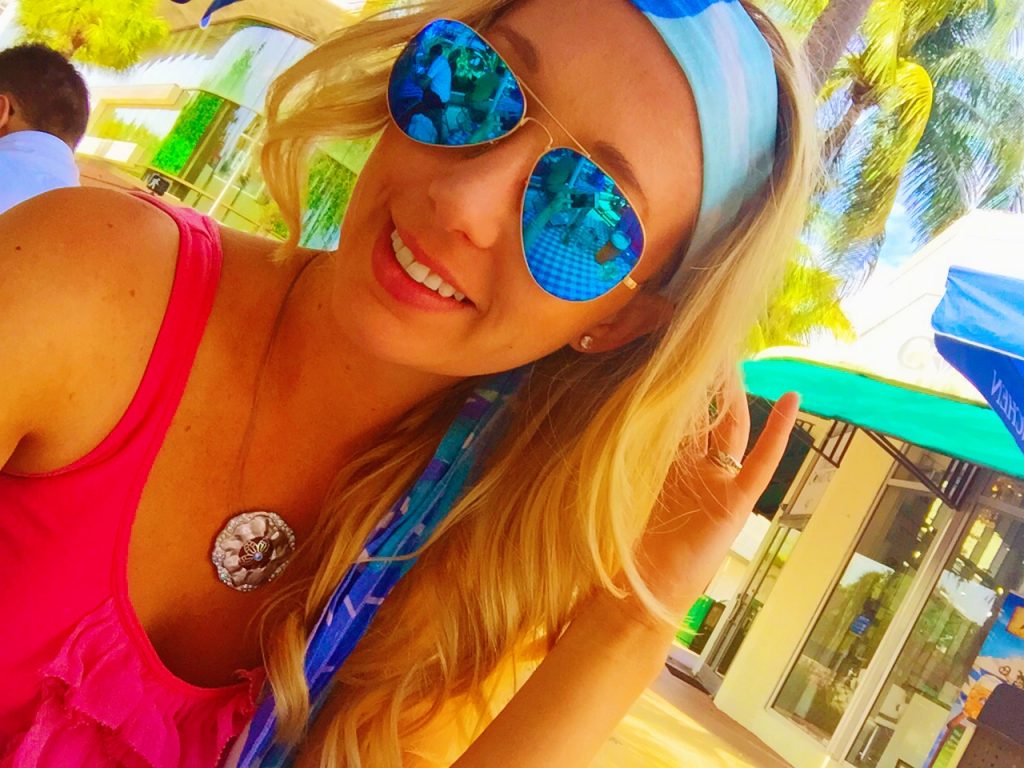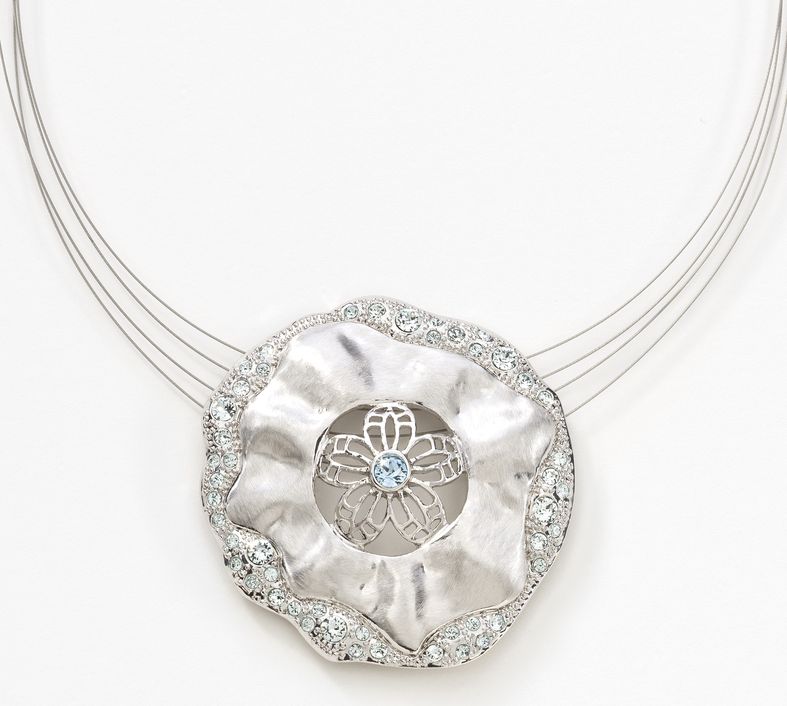 2. Lavender and Chrysolite Ice Bracelets
I'm obsessed with arm candy…especially if it has some bling to it. Somehow I managed to get Mr. Ponce de Leon and Old Man Elway to sit at the same time for this photo.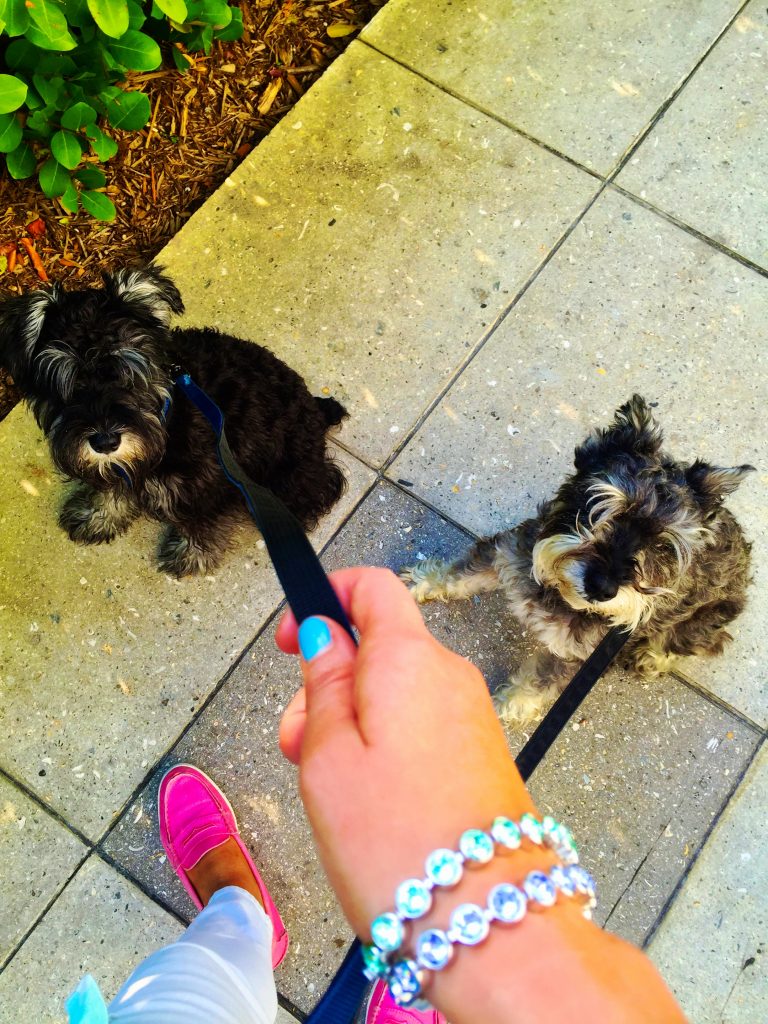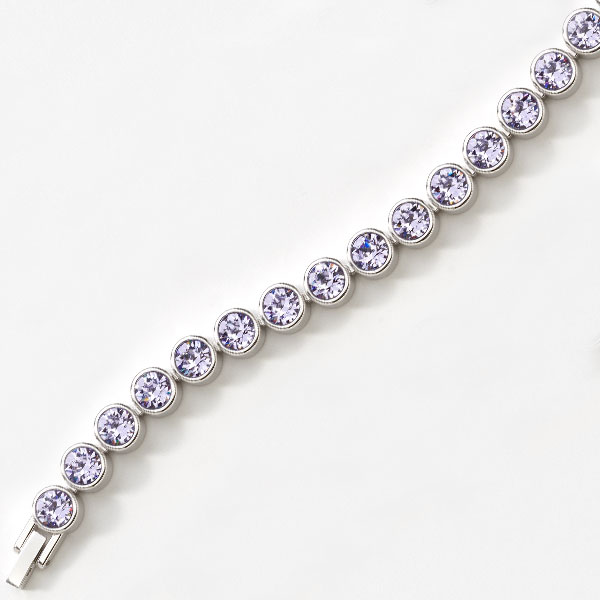 3. Golden Sea Star Earrings
I did my best fish face pucker to show off these starfish-inspired earnings. Love them!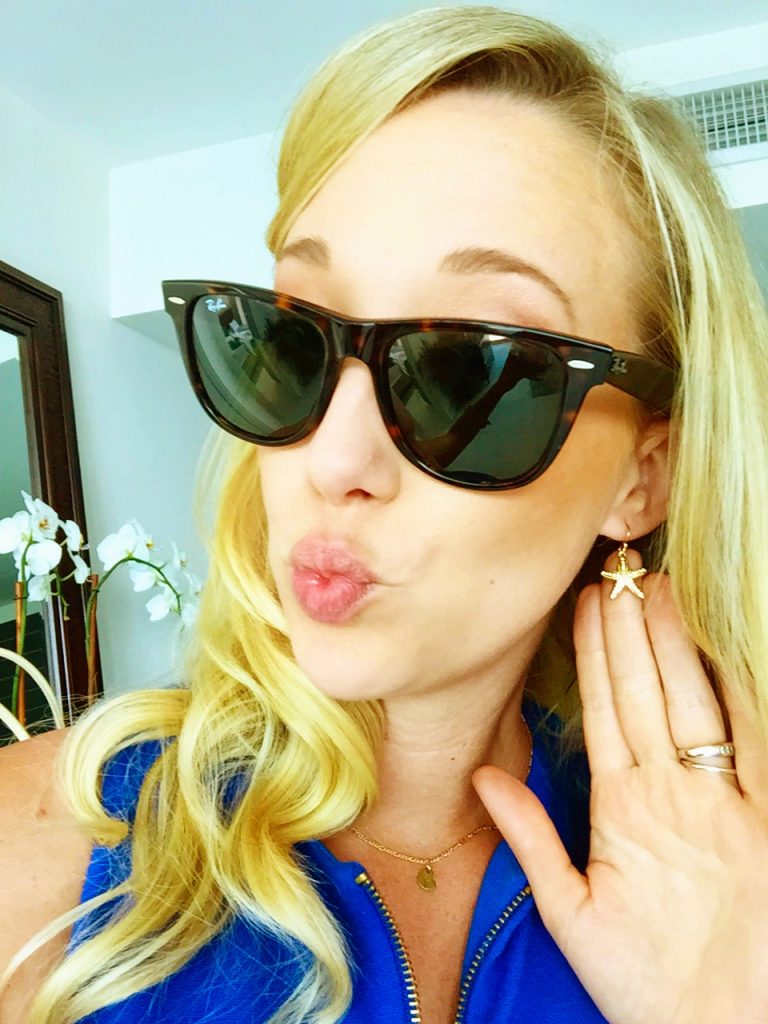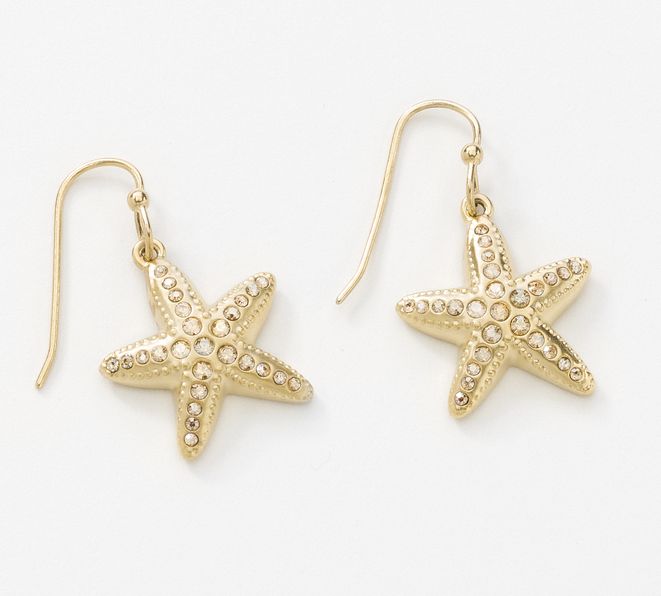 4. Sea Glass Necklace
And I think this necklace might be my favorite piece in the collection. It makes a vibrant statement, but it's also elegant at the same time. My husband snapped this photo at Tamarina Miami, our favorite happy hour spot in Brickell. And he managed to capture the bracelets in this shot, too. (Nice!)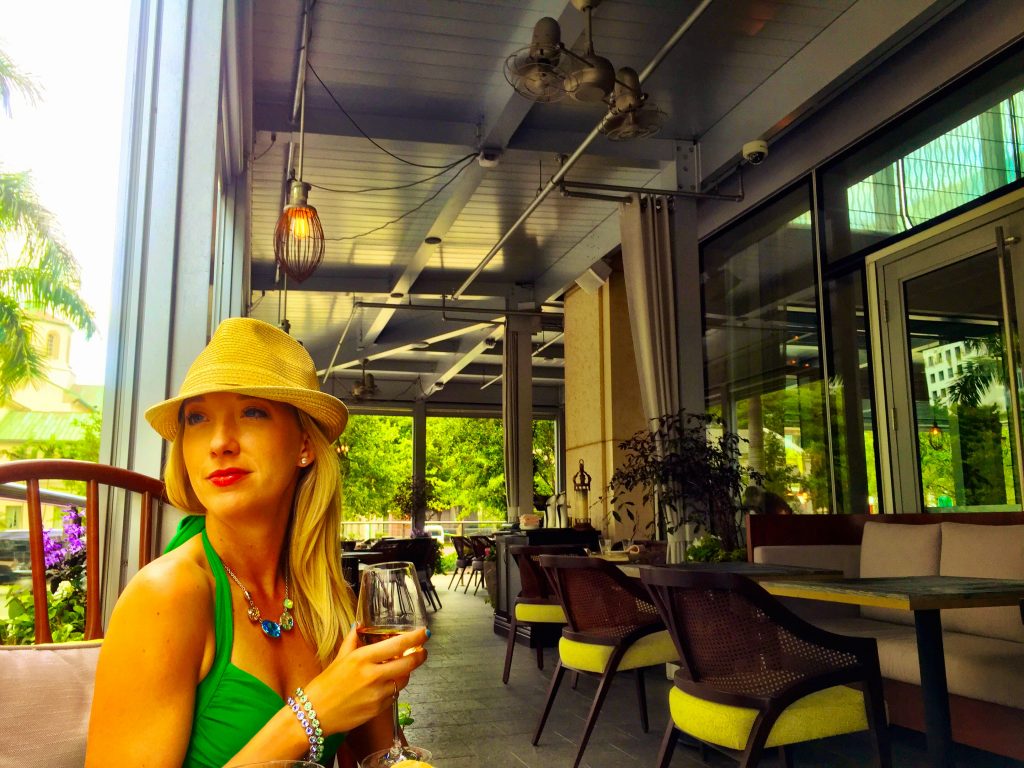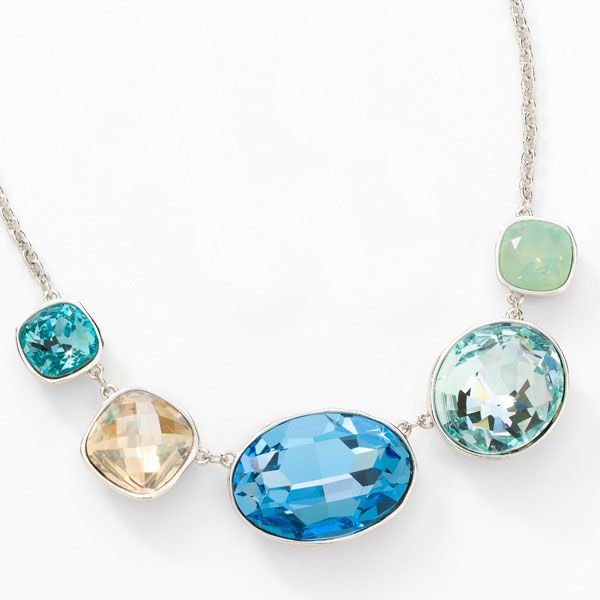 And as you know, I'm a big proponent of women starting their own businesses, so I should also mention that Touchstone Crystal by Swarovski offers a fun, social shopping direct sales business where consultants can earn income and discounts. So if you think this might be something for you, get the scoop at TouchStoneCrystal.com.
Legal mumbo jumbo: While I'm not a sales consultant for Touchstone Crystal by Swarovski, they did send me these fab jewelry pieces in exchange for a sponsored blog post. But as always, I only state the truth and share lovely things on my blog that I'm actually a fan of. :)