As the sun rises over Amelia Island, eight of the region's best chefs set sail aboard fishing boats with one goal in mind: to win.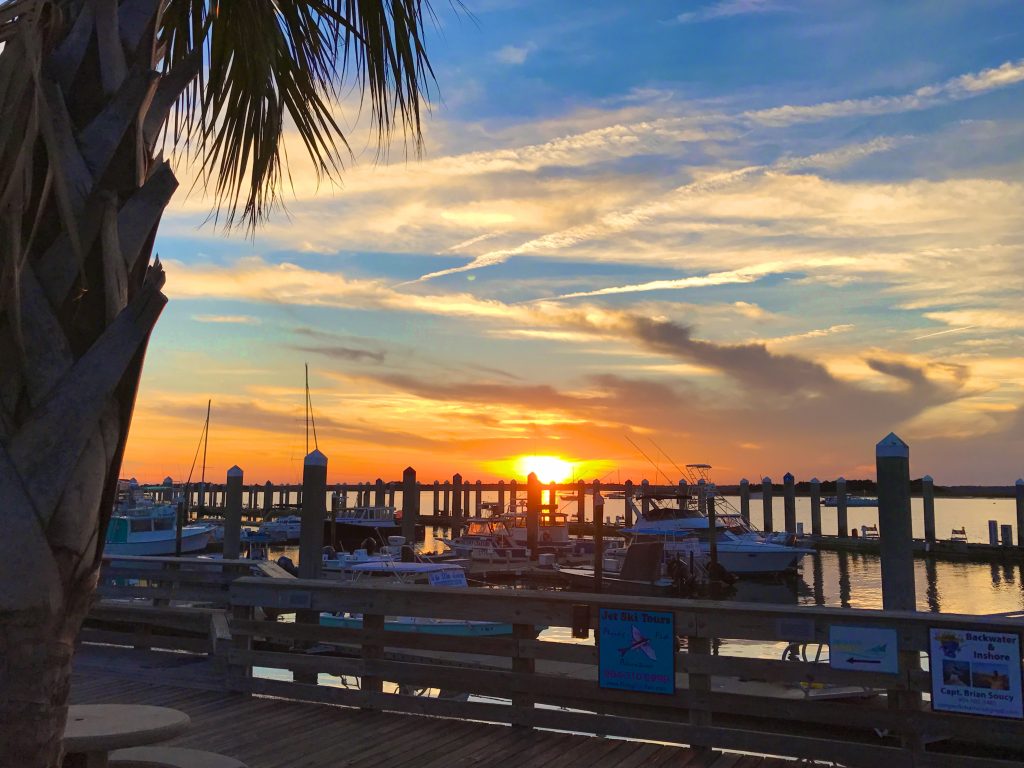 An Article for the Washington Post's Brand Studio
For a dream freelance assignment from the Washington Post's brand studio, I soaked up every minute of the action at Omni Amelia Island Plantation Resort located in picture-perfect Amelia Island.
One of the best parts of the gig was the opportunity to meet and interview the resort's executive chef, Devan Wardynski. The mastermind behind the resort's Fish to Fork culinary competition each May, Chef Wardynski also:
Harvests honey from 2.5 million bees that live in an apiary he built on the property,
Tends to an organic garden with a citrus orchard and pepper patch,
Ferments wine and hot sauce in a cinder block barrel room, and
Oversees an aquaponic greenhouse consisting of a complex system of aquaculture and hydroponics (a fancy way of saying that he takes fish waste recycled from two 500-gallon tanks and irrigates plants like lettuce).
I think it's safe to say that he has quite a bit on his plate! All of the above is part of what Chef Wardynski calls "The Sprouting Project." Learning about all the resort has to offer, as well as participating in the Fish to Fork festivities, was an assignment I'll remember forever.
Read more here: Eyes on the Prize — Washington Post.
What I Love About Amelia Island
Most travelers come to Amelia Island for the 13 miles of pristine beaches in what seems at first like a sleepy seaside village. Covered by a canopy of Spanish moss-draped oak trees mixed with swaying palms embedded in sand dunes and salt marshes, the island's topography isn't like any other coastal town in the Sunshine State. It's chock full of sweet Southern charm.
With all the makings of a storybook destination, it's no wonder that the earliest European explorers sought dominion over the same parcel of salty land. The isle has provided a picturesque backdrop for many battles throughout history. Named after a princess and once home to pirates, eight flags have flown over Amelia Island in the last 450 years. And before 1564, the Timucua Native American tribe prospered on the island for centuries.
More like the Old South than tropical Florida, Victorian-style homes with wide porches in the 50-block historic district overlook a marina where the modern-day shrimping industry was born. Peer across the Amelia River from Fort Clinch to Cumberland Island and spot wild horses roaming free, unbridled manes whipping in the ocean breezes. To me, Amelia Island is paradise.
Photos: Fish to Fork Weekend at Omni Amelia Island Plantation Resort