For the luxury-minded traveler with a killer sweet tooth, The Ritz-Carlton on Key Biscayne has a bit of tasty news for you.
The elegant hotel located on an island just south of Miami Beach, has hired an artist to create homemade desserts for guests of the Ritz. Laszlo Bollok is responsible for the hotel's entire dessert and pastry operations including banquets, in-room dining, Club Level and the resort's four, globally-inspired restaurants: Cantina Beach, RUMBAR, Dune Oceanfront Burger Lounge and Cioppino.
I had the opportunity to sample of few of Chef Bollok's creations and was impressed with the layers of flavor and design he infused into each dessert. For Bollok, each pastry he creates is it's own work of art. "Pastry is an art form, complete with a rainbow of colors, a multitude of textures and endless possibilities," he said.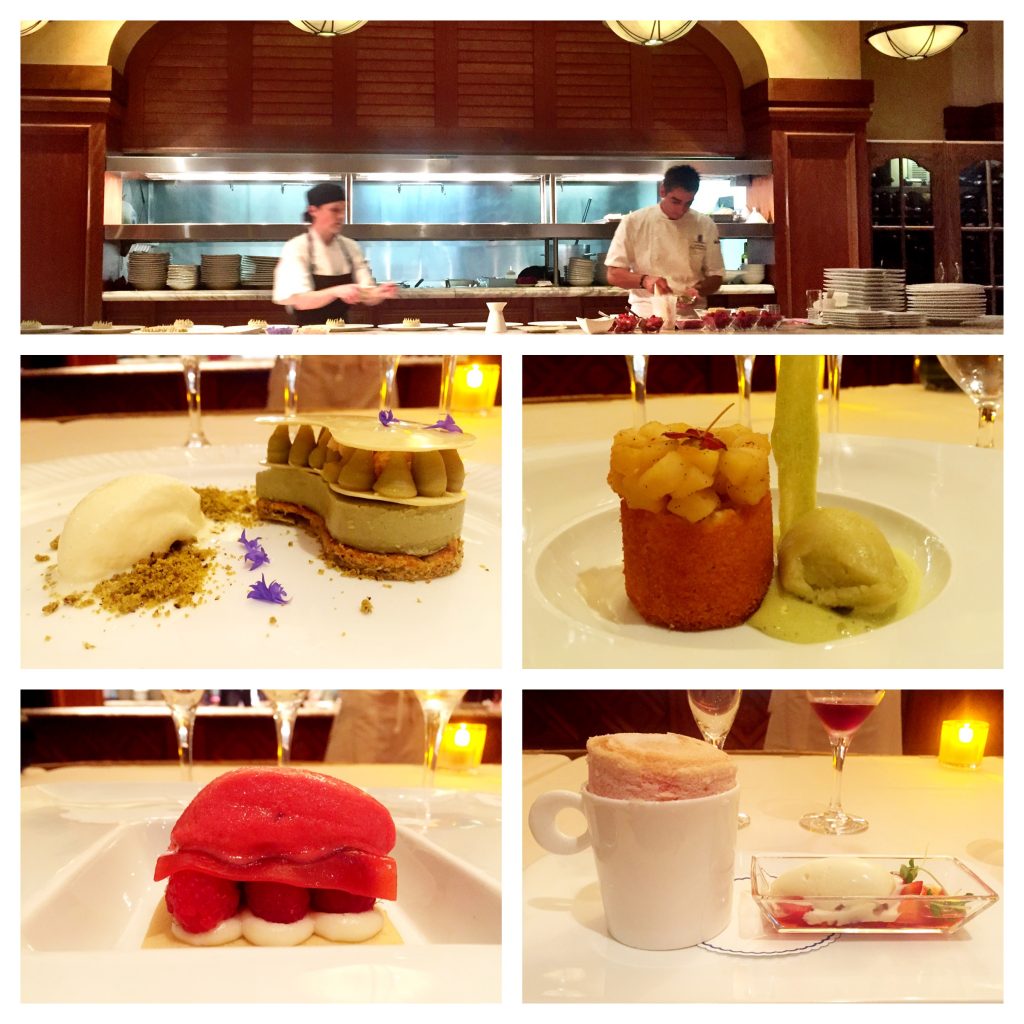 Chef Bollok's passion and love for the culinary world stems from his grandmother, a chef and teacher at a local culinary school in Budapest, Hungary. Bollok's grandmother taught the then, young aspiring chef how to perfect traditional Hungarian foods such as goulash, paprikash and dobosh.
After graduating from Karoly Gundel Culinary School, Bollok began his career at the pastry shop, Chocolia, followed by the Hungry Hotels. Shortly thereafter, Chef Bollok opened his own pastry shop in his Budapest hometown, and became known for his fresh breads, warm croissants and fogaccia.
Inspired for a change, Bollok moved to the vibrant city of New York, as the Executive Pastry Chef for world renowned opera singer, Placido Domingo's Spanish restaurant, Domingo's. His career continued as the pastry chef for Louis XVI in Long Island, Jean-Georges at The Mark Hotel, The Pierre Hotel and most recent tenure, Le Cirque. When the opportunity opened up for him to move to sunny South Florida, he couldn't resist the year-round perfect weather on Key Biscayne.
Chef Bollok continues to hone his craft each day and tantalize the tastebuds. To try a few of his creations for yourself, book your stay at the Ritz.
If you go…
The Ritz-Carlton is located at 455 Grand Bay Drive, Key Biscayne, FL 33149. To make a reservation call (305) 365-4500 or visit RitzCarlton.com.
Want more travel tips from VISIT FLORIDA's Entertainment & Luxury Insider? Follow Kara Franker on Twitter, Facebook and Instagram.