Amazing food, bottomless wine, toes in the sand and an impressive line-up of celebrity chefs.
The Food Network & Cooking Channel South Beach Wine & Food Festival presented by FOOD & WINE (SOBEWFF) is one of the most talked about events of the year.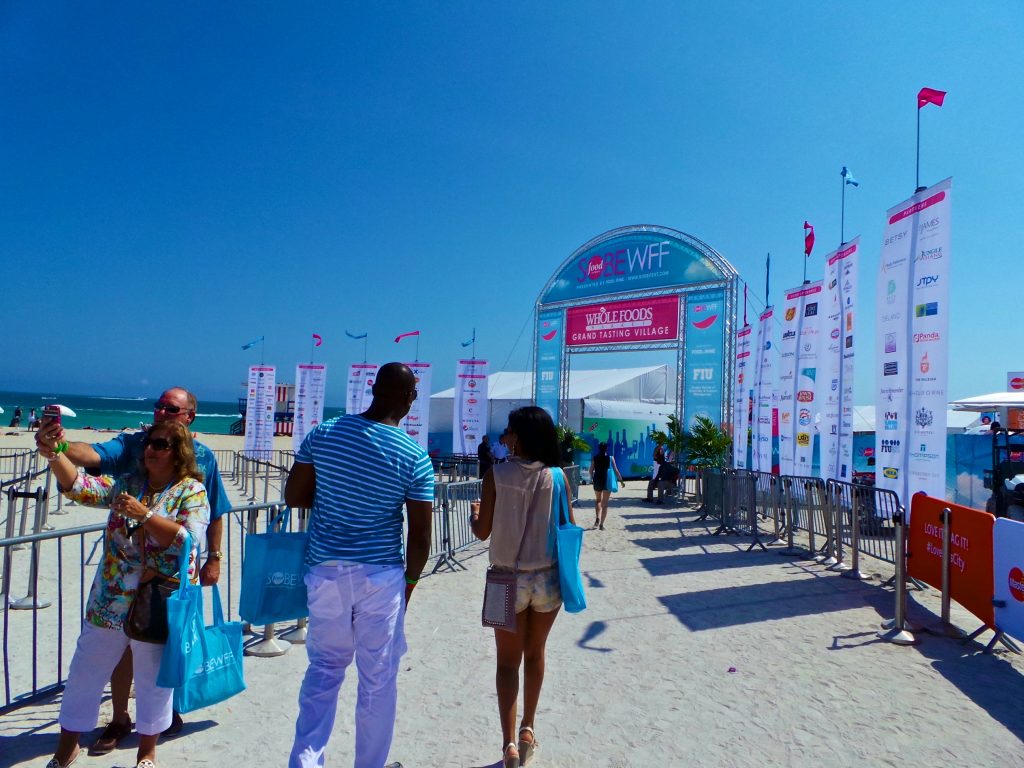 Taking place Feb. 24-28, this year's event is sure to dazzle and tantalize your taste buds. Founded by Lee Brian Schrager, SOBEWFF is celebrating it's 15th anniversary.
Imagine giant tents directly on the beach and tables upon tables of all kinds of food.
Celebrity chefs mix with Miami socialites and visitors from all over the globe at this funky mash-up of luxury, celebrity and dining with the Atlantic Ocean as the backdrop.
**Plan your trip to South Beach with my free Miami Travel Guide**
Last year, Rachelle Lucas and I were armed with a hungry appetite and a video camera to capture all the action at the Grand Tasting Village.
Situated directly on the picturesque shoreline on South Beach, we ventured from tent to tent exploring mouthwatering offerings from various South Florida neighborhoods and beyond.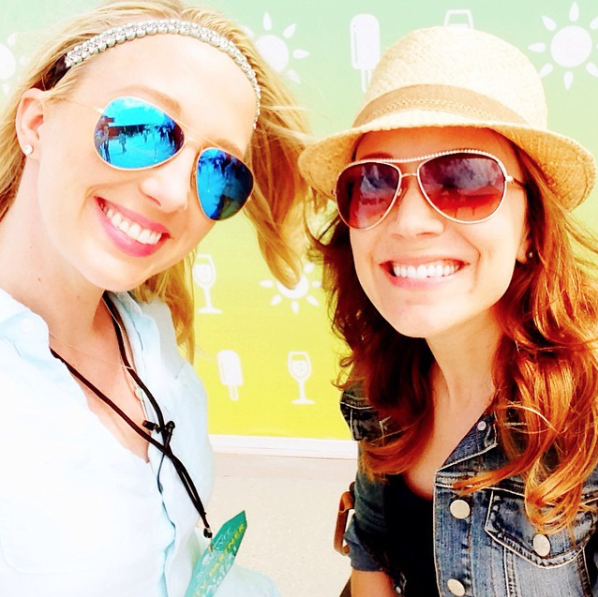 Watch the video to get a glimpse:
Many of the events, including the Goya Foods Grand Tasting Village featuring MasterCard Grand Tasting Tents & KitchenAid Culinary Demonstrations, take place directly on the beach.
Other events like Wine Spectator's Best of the Best sponsored by Bank of America, take place at iconic Miami hotels like the Fontainebleau Miami Beach.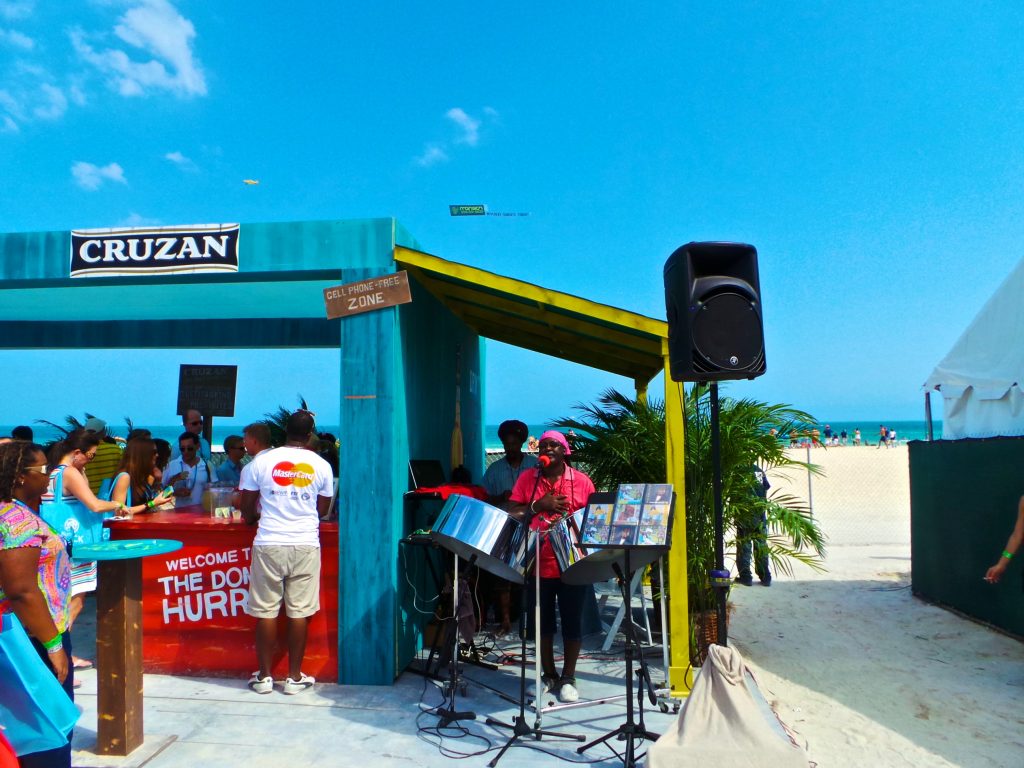 New this year, the festival is expanding north for the inaugural Taste Fort Lauderdale Series. It's nice to see FTL getting some love!
While many events are already sold out, here are a selection of tastings that you might be able to still score tickets to (while they last!).
Signature Events
Tastings
Late-Night Parties
Sit-Down Events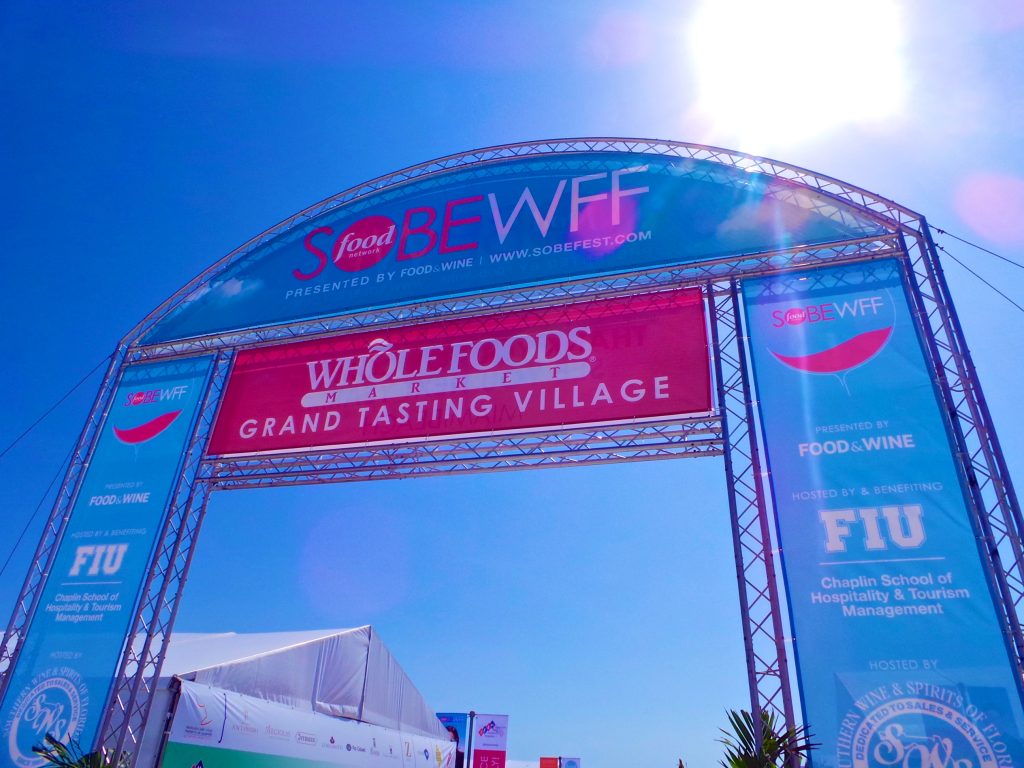 If you go…
The South Beach Wine & Food Festival takes place in South Beach each February. The festival consists of more than 75 events during the four-day, star-studded gourmet gathering. As it has since its inception, proceeds from the festival benefits the Chaplin School of Hospitality & Tourism Management's Wine Spectator Restaurant Management Laboratory and Southern Wine & Spirits Beverage Management Center at Florida International University. To date, the festival has raised more than $20 million for the school. For more info visit Sobefest.com or call 877-762-3933.
**Plan your trip to South Beach with my free Miami Travel Guide**