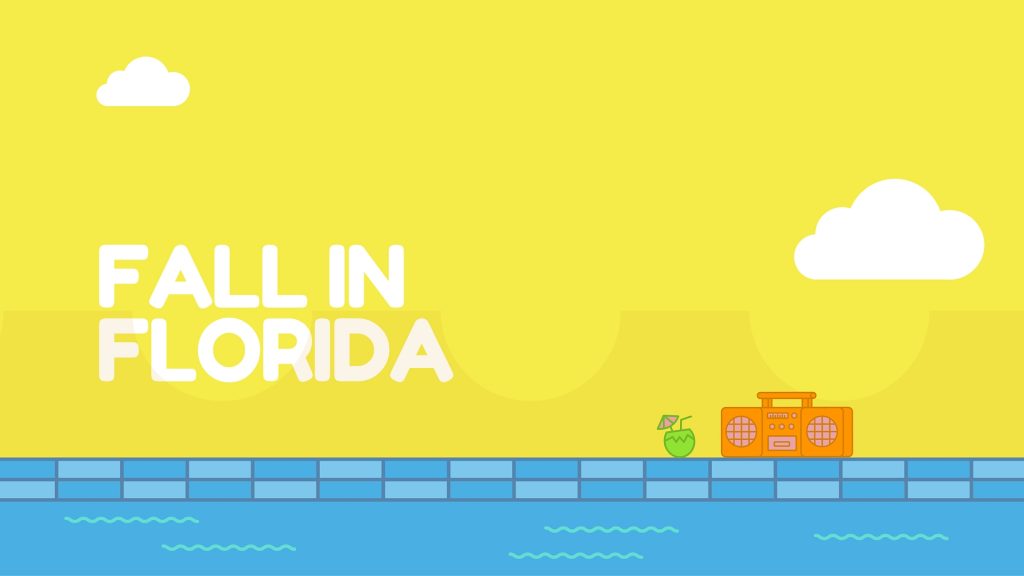 While the leaves are changing colors in the rest of the country, autumn in Florida is more like an extension of summer. Some complain. I love it.
It's also the kick-off of event season in Miami, Fort Lauderdale and Palm Beach. Boat shows, art festivals and ritzy charity galas. So much fun stuff to do!
If this video from Pitbull's Flipogram channel doesn't get you excited about fall in Florida, then nothing will! And watch for cameos by the hubby and I. :)
By the way, I have big news! I recently started as the Editor-in-Chief of Modern Luxury Brides South Florida and the Caribbean.
So while I'm still going to cover fabulous hotels and entertaining things to do on the coast, expect to also see more lifestyle content on the blog — wedding inspiration, style and design and maybe even a little fashion, as I desperately need to upgrade my look for all these events that are filling up the calendar. :)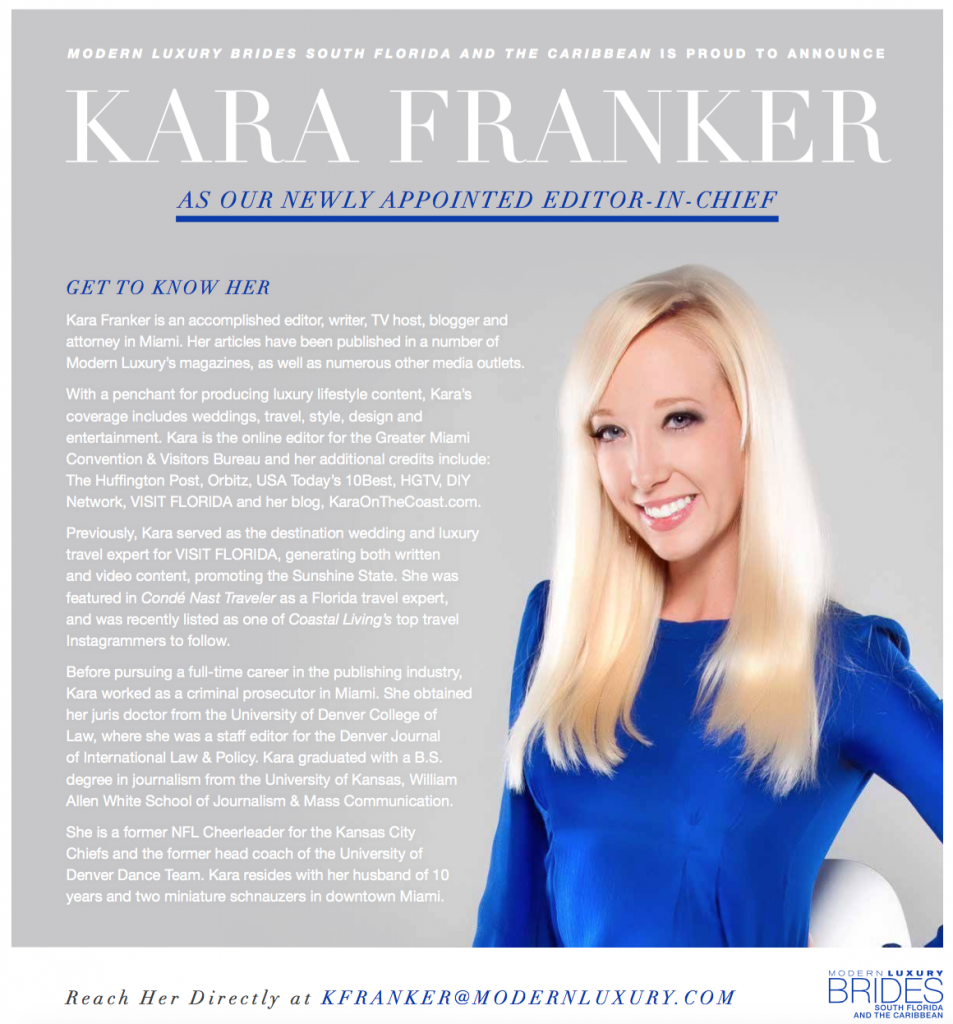 3 Things I'm Obsessed with for Fall
Inspirational Interiors: Palm Beach Chic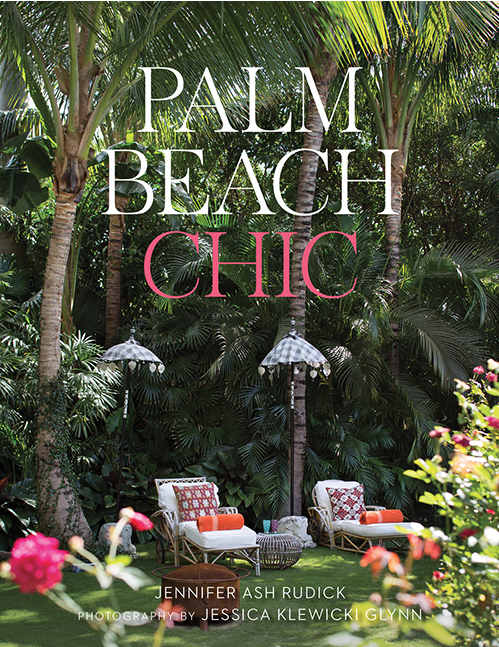 It's no secret that Palm Beach is one of my favorite Florida towns. I love those Addison Mizner designed Mediterranean Revival mansions and perfectly manicured green hedges.
So when my friend Jessica Klewicki Glynn, a talented architecture and design photog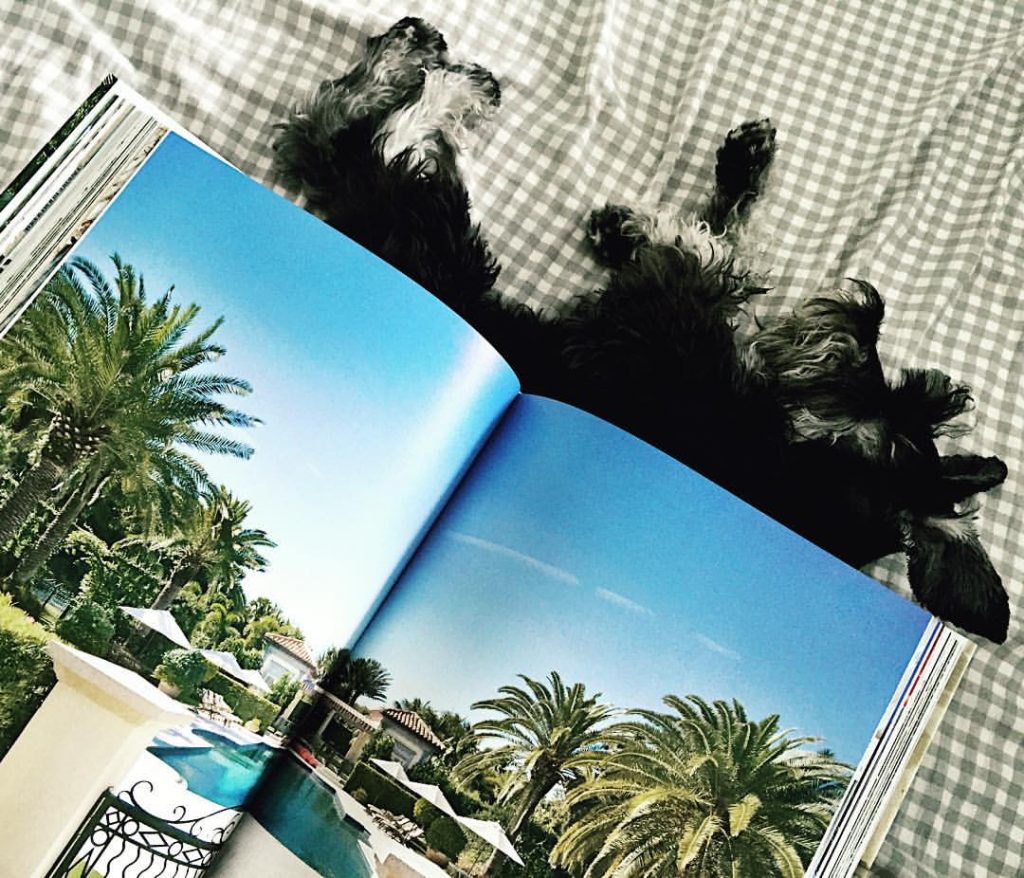 rapher, told me she was working on a coffee table book, I couldn't wait to get my hands on it.
Jessica and I worked together on a DIY Network photo shoot and story about Vanilla Ice (which is a CRAZY story that I'll have to tell you sometime). So I spent a lazy Saturday morning curled up with Mr. Ponce de Leon and admired Jessica's stunning photos of 25 gorgeous homes.
Author Jennifer Ash Rudick, a long-time Palm Beach resident, takes you on an insider tour of these remarkable residences. I dream of having a home like one of these some day! Or at least a smaller version and one that's impeccably designed in tropical chic decor. Palm Beach Chic is published by The Vendome Press.
Give Back: Bamboo Sunnies
Did you know that 1 billion people in the world do not have access to eye care? There's a new company that I found recently called SOLO Eyewear and they are doing some amazing things.
Made with recycled bamboo, every pair of sunglasses sold, funds eye exams for people in need. This company has restored vision to more than 10k people in 32 countries!
How amazing is this? Everyone deserves to have access to the best eye care that is available to them because what is the point of living in this beautiful world when you aren't able to see all of its wonderful creations?
But we're making progress. And it won't be long until the chance to find and wear these blue blocking glasses from somewhere like Felix Gray also becomes an option for them, as with the rising popularity of computers and smartphones, you won't want to run the risk of damaging your eyesight to the point where you can't use these devices, would you?
And that is the beauty of these eye exams that have been funded to the people that need them – they have a chance to improve their eye health instead of making it worse.
This is the last thing that you want to do. Your eye health plays a huge part in your quality of life, and if everything that you see is blurry or worse, you can't see anything at all, this could have a severe impact on your future.
Luckily, more and more people are beginning to turn their attention toward somewhere like SharpeVision to see about undergoing eye surgery to improve their vision – see this site for more information. This is a great way to make sure that you are receiving the best eye care possible.
And it can all start with what this sunglasses service is offering.
I love it when brands find creative ways to give back to communities. And I wear my Cameroon pair (named after the country) all the time.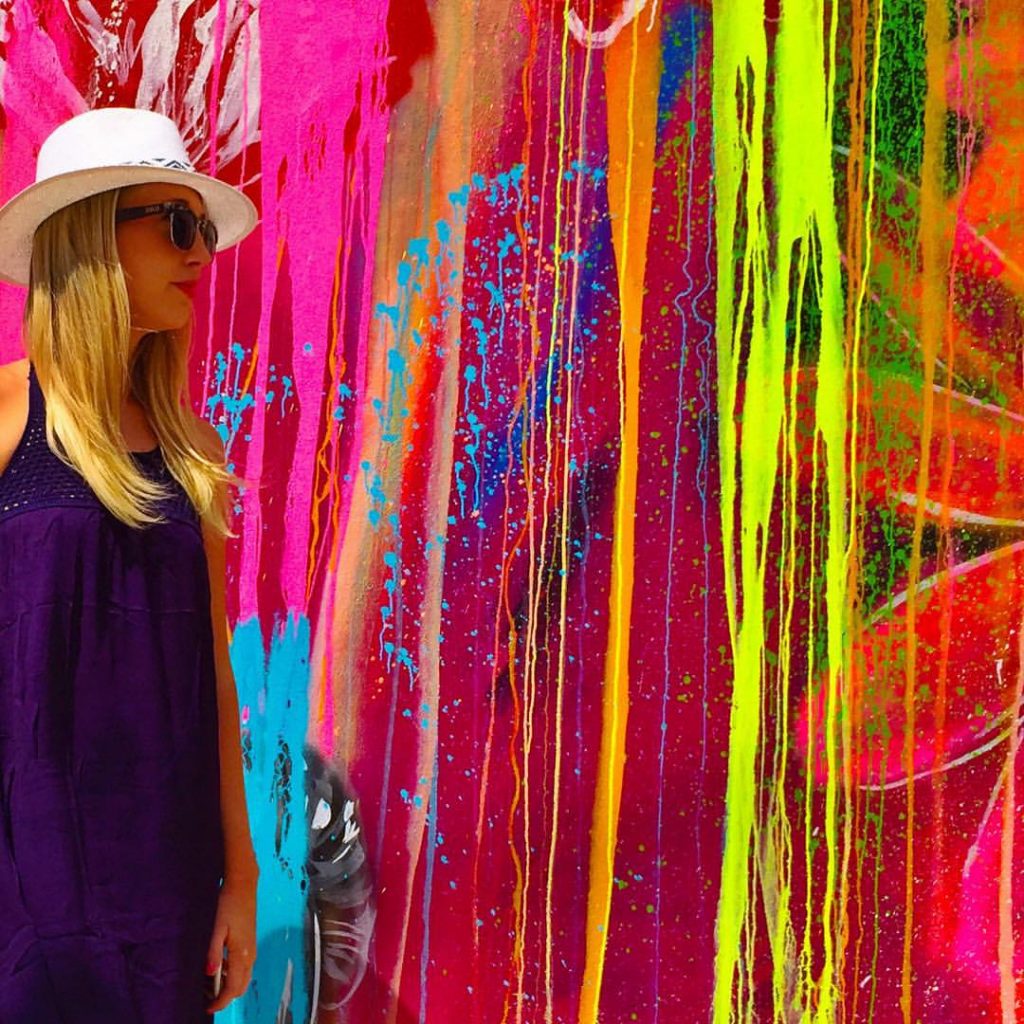 Stretch it Out: My Work Uniform
Most days of the week I work from home and I have what I call my daytime uniform, which usually consists of a pair of Lululemon pants and a tank top. Talk about fashion-forward! Lol. I'm all about comfort. When I go into the office, I have a uniform to wear. My employer recently started asking us to wear Branded Clothing for Hospitals and my uniform is super comfy. Working in the hospital sector can be difficult sometimes, but I'm glad I have a new, comfy uniform!
I usually like to take an Exhale Spa barre class in the evenings…so I'm already suited up and ready to go. It's efficient.
Recently I went over to the Lululemon store at the Village of Merrick Park in Coral Gables and tried on a bunch of yoga pants. My goal: find THE most comfortable pair. And I found them! My two favorites are the tight stuff reflective pant (with the diamond detailing) and the extremely comfortable align pant (buttery-soft fabric feels like you're naked!).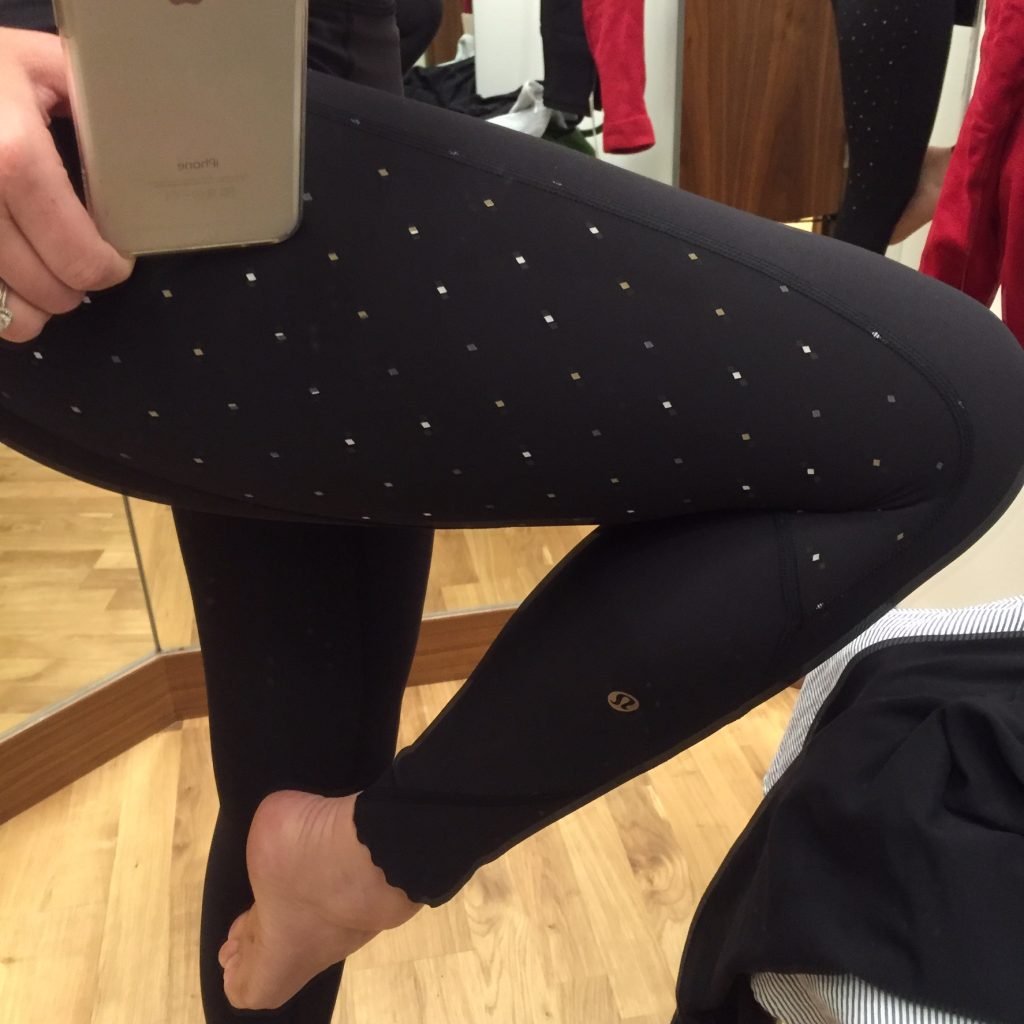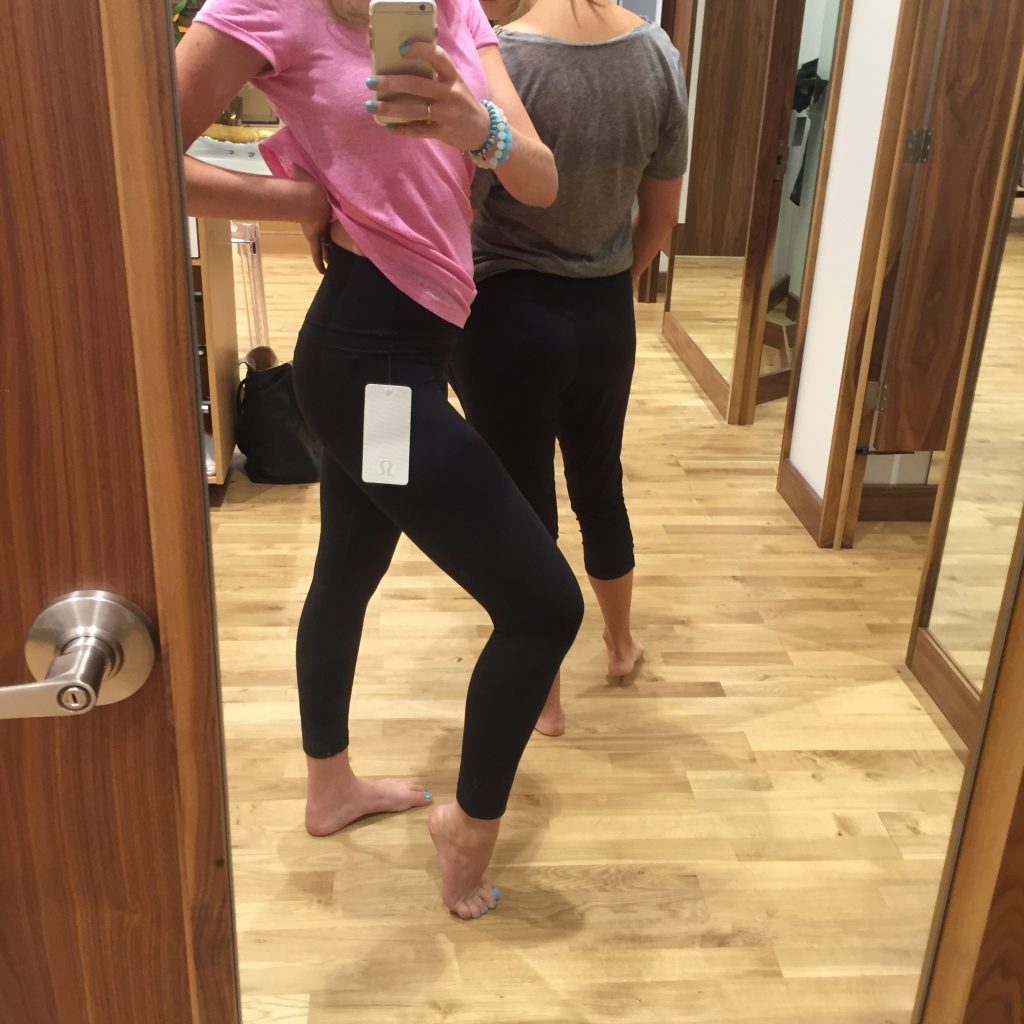 By the way the Exhale Spa downtown Miami location is a fabulous place to take yoga and barre classes. I highly recommend it. And even though I'm working with many of the brands listed on this page, I only recommend stuff I truly love!
xoxo
Kara