A Miami hotspot and hangout for locals, OTC is a gastropub in Brickell that's known for it's fast, over-the-counter service. But don't expect actual fast food. Dishes like Korean Chicken & Waffles and Truffle Steak Frites will make your mouth water and leave you wanting more. All plates are designed to be shared and the rotating craft beer selection is a showstopper.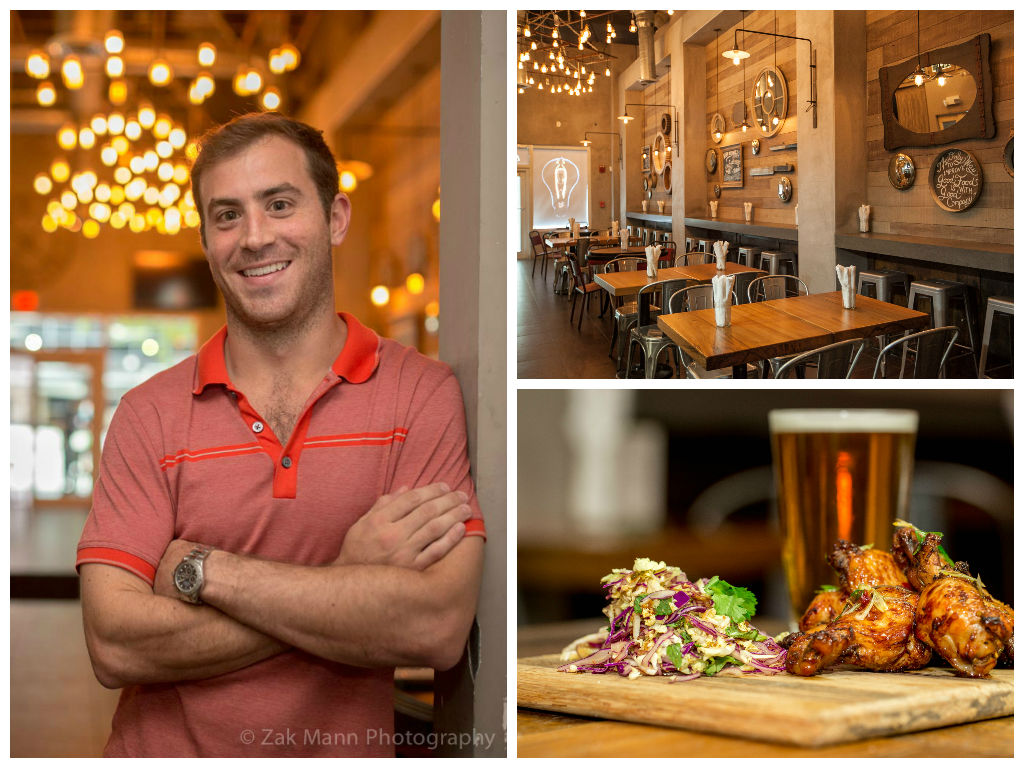 Q&A with OTC owner, Michael Sullivan:
Kara: You have quite the selection of craft beers available. What are a few of your favorites? Any from Florida?
Michael: Actually all of my favorites are local. South Florida is making some of the best craft beers in the US. I find myself drinking Cigar City's Jai Alai and Funky Buddha, and Wynwood Brewing Company's La Rubia.
Kara: I love the industrial-meets-modern decor. Tell me a little about how you came up with the design.
Michael: I wanted a design and decor that matched our food in concept — we believe in hand crafted and local products. The wood on our walls, tables and bar all comes from Florida Cyprus trees. The chandeliers featuring mixed Edison bulbs are a favorite of mine.
Kara: Everything on this menu looks delicious. What are your best sellers?
Michael: Our signature dishes are: The OTC Burger, Tuna Poke, Thai Style Wings and our Korean Chicken & Waffles. For our burger we use 100 percent certified black Angus beef. All of our chicken is free range as well as antibiotic free and the tuna is fresh Ahi tuna that we cut in house. We truly believe in the products we buy and it's the main reason these dishes sell so well.
Kara: Besides OTC, where do you like to hang out in Brickell?
Michael: When I'm in the mood for ceviche, there's no better place than My Ceviche. For drinks I like Blackbird Ordinary. And Momi for ramen noodles.
If You Go…
OTC is located at 1250 South Miami Ave., Miami, FL 33130. For more info, call 305-374-4612 or check out otc-restaurants.com.
Want more travel tips from VISIT FLORIDA's Entertainment & Luxury Insider? Follow Kara Franker on Twitter, Facebook and Instagram.