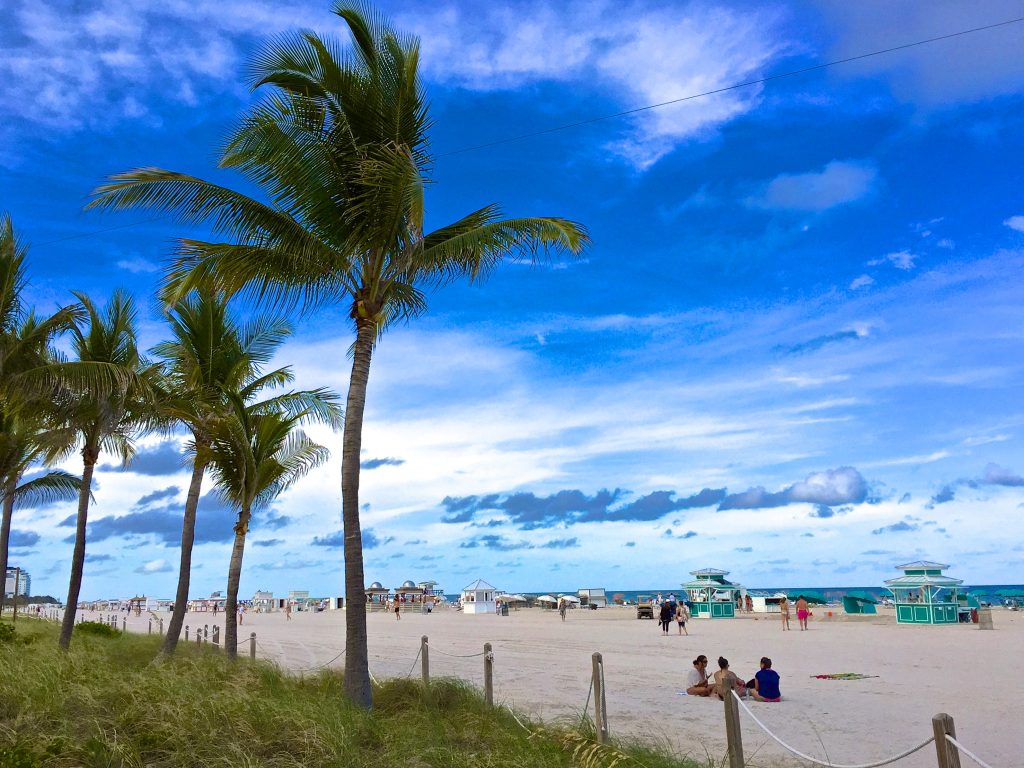 For most of the country, summer is coming to a close.
Long lazy pool days turn into an activity-jammed fall marathon: back-to-school shopping, sports practice, volunteer meetings and gearing up for the holidays (because for some of my friends, September is not too early to start listening to Christmas music. I might also mention that they had their kids' Halloween costumes picked out in June).
My Facebook feed is filled with cute kids sporting toothy grins, wearing crisp new outfits and holding signs that say "1st Day of Kindergarten." I'm getting to that point in my life where almost everyone I know from back home in Kansas has children. And many of my friends in South Florida do, too. Welcome to your thirties.
There's a girl that I cheered with in Kansas City who got married on the exact same day that I did, and in 10 years she's had five kids. Wow, that's pretty darn impressive. And I should add that she is a drop-dead gorgeous dance teacher and has the cutest family ever.
If you're trying to do the math to figure out how old I was when I got married, I'll just tell you. I was 22.
People ask me all the time when J and I are going to start a family. I used to shrug it off and say maybe someday, but definitely not today. Now I don't know what to think. I'm having a blast. I'm building my business. I travel quite a bit.
I have a hard enough time trying to make it as a Dog Mom. I can't even imagine taking care of a real living and breathing mini human. That's a big project. And it's long term.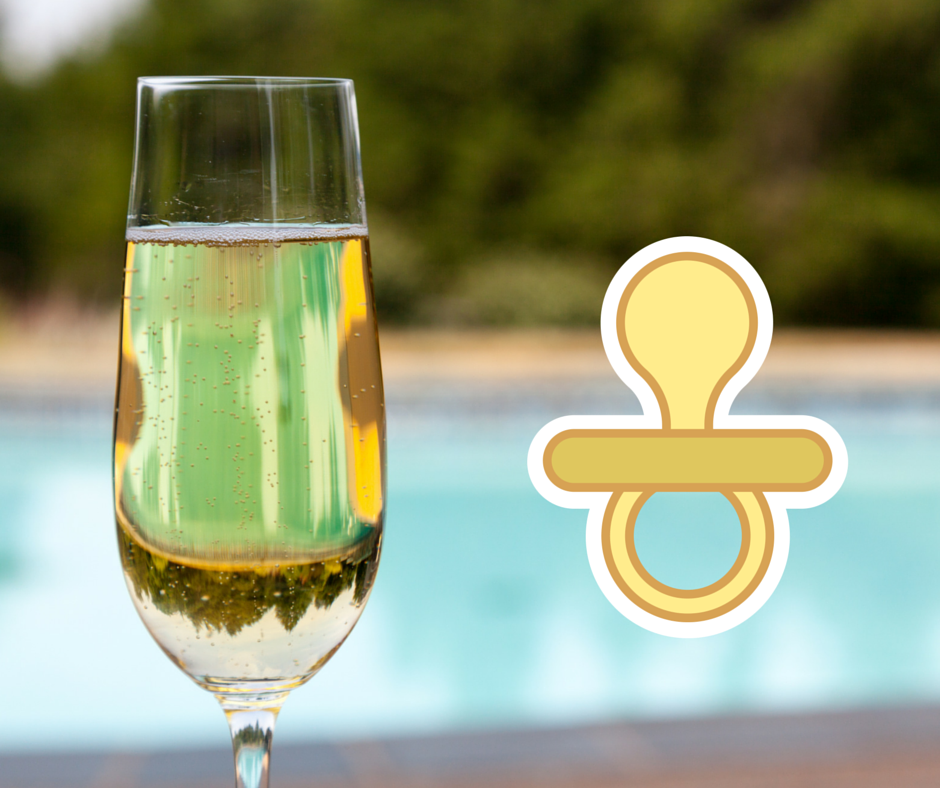 Parenthood is not something to take lightly and I'll admit that it's a little frightening to me. Actually, the thought of being a mom scares me more than the thought of swimming with those blue and purple Portuguese Man-O-War jellyfish at Crandon Park Beach on Key Biscayne.
I do wonder though: am I missing out on something else? Something bigger and more meaningful?
I know what you're thinking…If you say something about a biological clock right about now, I'll take this pink Starbucks Very Berry Hibiscus Refresher I'm sipping on and pour it on your head.
I don't like talking about biological clocks.
I don't do alarm clocks either.
And I rarely do a very good job of meeting other people's expectations when it comes to life choices.
Otherwise I'd be living in the burbs in a four-bedroom house surrounded by a white picket fence. I'd cut my hair into a short bob, wear cherry red capri pants, throw a Coach bag over my shoulder and plug in the crockpot before dropping the kids off at school. Then I'd sit in traffic for 30 minutes in my mini van so I could show up to my cubicle for my daily torture session.
And this is when my self-righteous indignation kicks in.
Now you may have a genuine affinity for Coach purses and I'm not going to hold that against you. I'm no fashionista. And I don't like those gaudy brown and gold Louis Vuitton totes either. It's the principle. I'd rather carry a bag that doesn't immediately label me as a member of a certain status level. (Confession: I'd happily eat my words and become a hypocrite for a classic black Chanel flap bag with chevron quilting. it's about priorities, people).
And there are some major advantages to living in the burbs:
Cost of living is a lot less
You could actually own a home instead of rent a one-bedroom condo for thousands of dollars
People are usually more friendly
More neighborhood-style feel
Great quality of life for families
Schools are usually better
I get it.
But I love the city and I love the beach! I LOVE the coast. And I absolutely refuse to cut my hair or wear capris. It's just NOT happening. Ever.
I don't have all the answers. I just know that I'm having fun and I don't want the fun to end. Which begs the next question: if you have kids, does that mean the fun has to end?
While you and I ponder that thought, here are some photos from a Sunday Funday at the SLS South Beach. My friend Angela Caraway-Carlton and I spent the day reveling in Miami madness.
We sipped expensive cocktails, hosted our own photo shoot, got hit on by young Air Force pilots (shhhh, don't tell our hubbies) and watched plastic people strut around for a 50-year-old man's birthday bash.
It was just your average South Beach afternoon filled with models and bottles.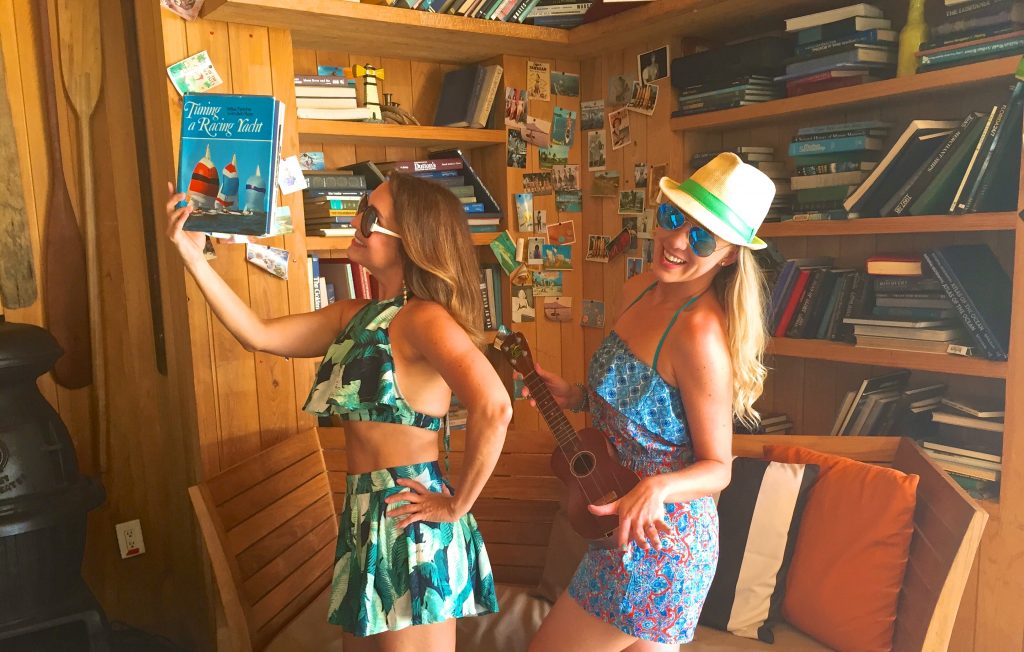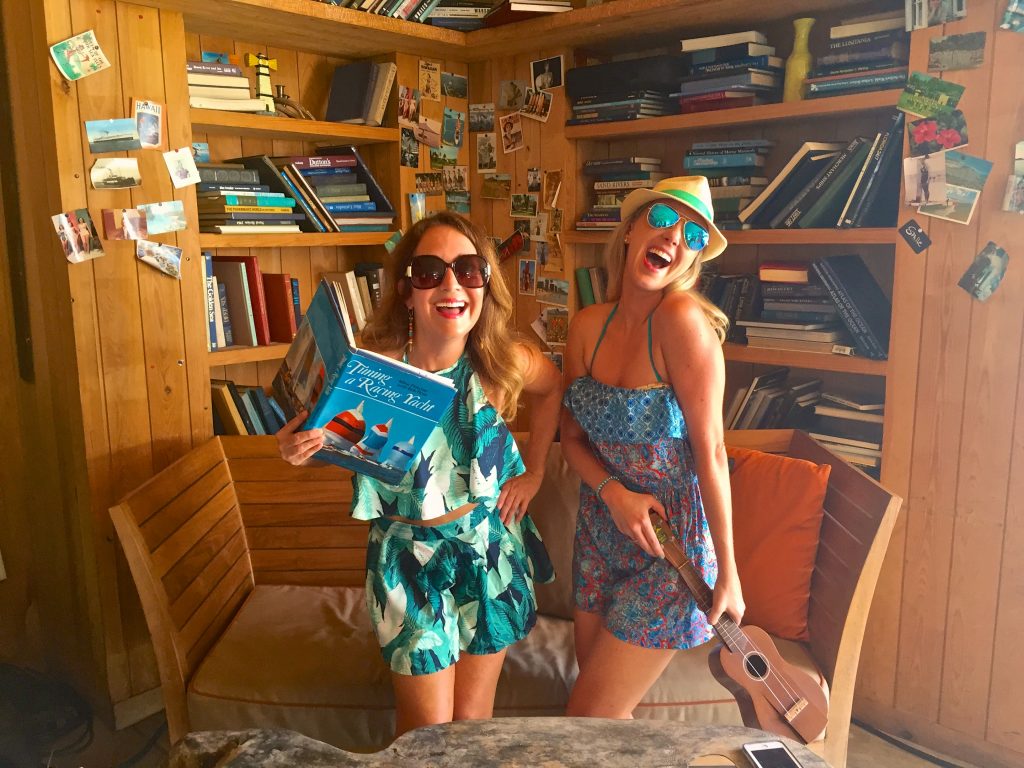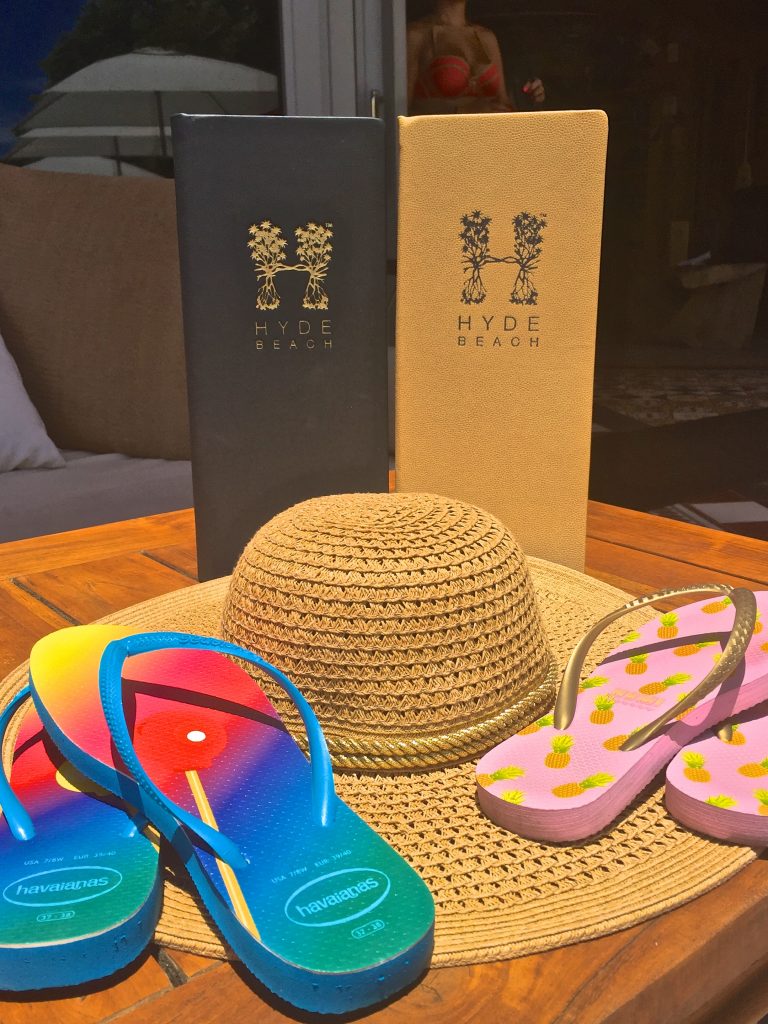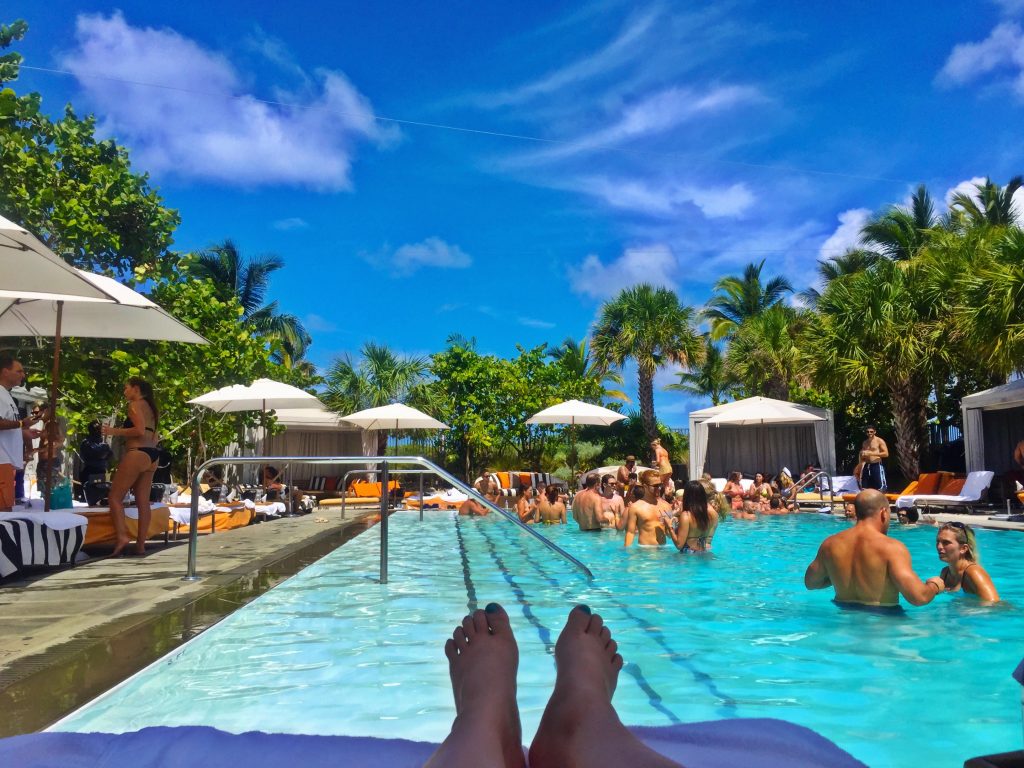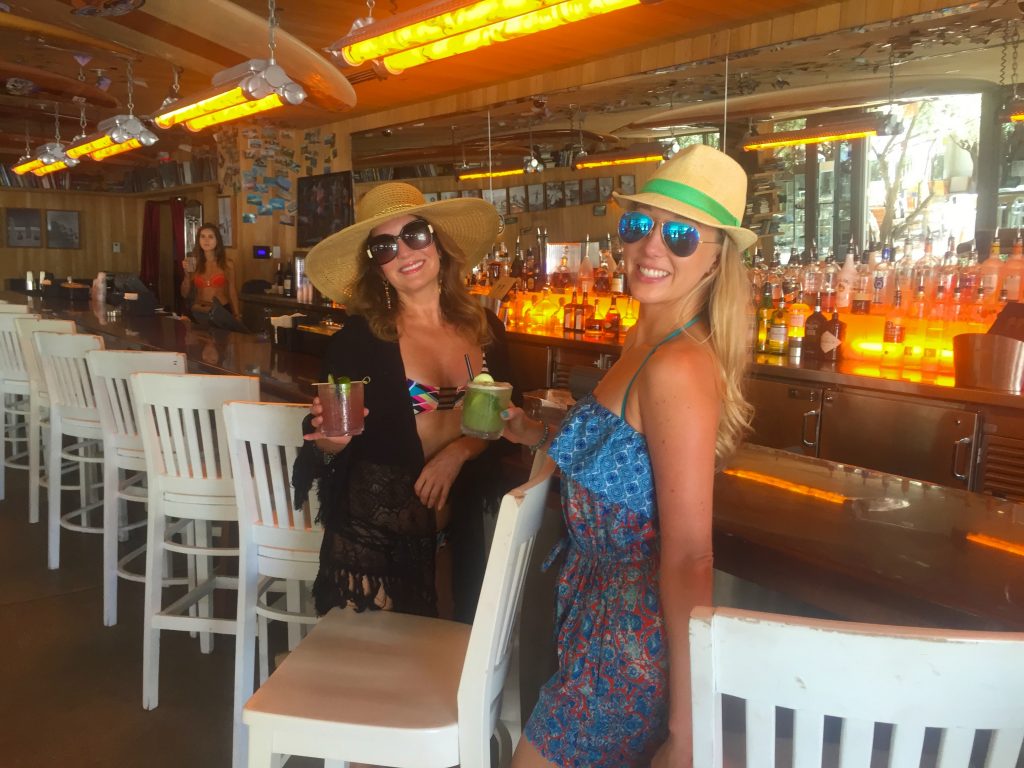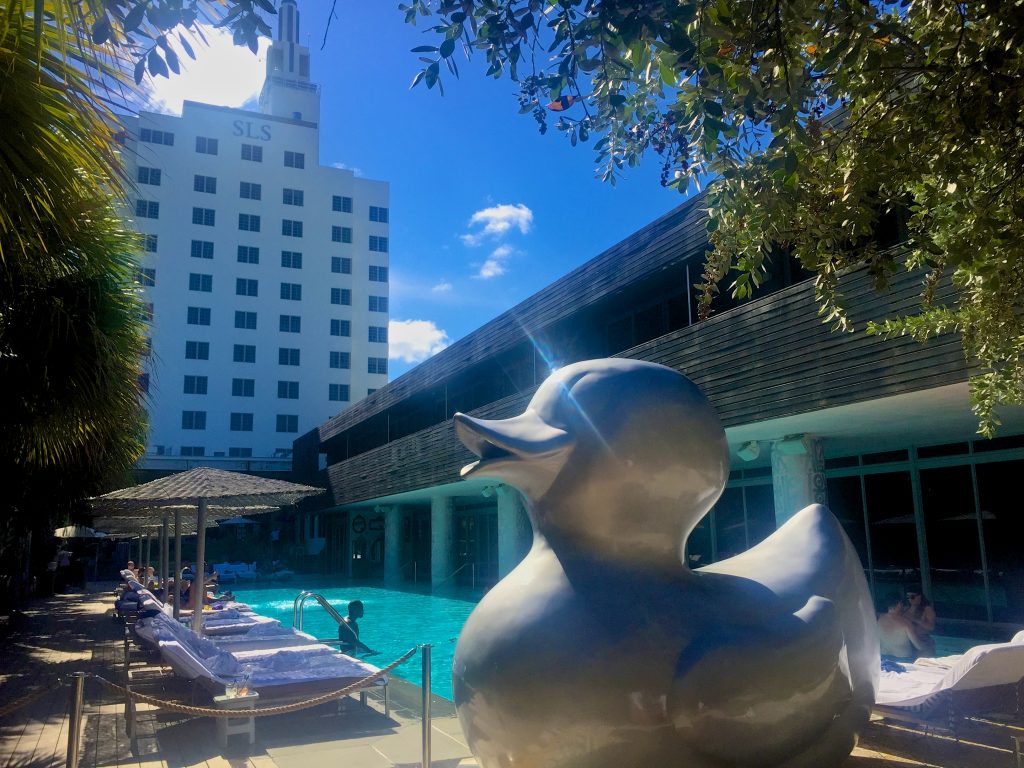 Back to my question…
When you have kids, does that mean the fun has to end?
xo
Kara