As you probably already know, I'm completely obsessed with the coast. Hence the name, Kara on the Coast. :) So when my good friend and rockstar travel blogger, Rachelle Lucas came up with the brilliant idea that we should start our own Twitter chat, I was so excited!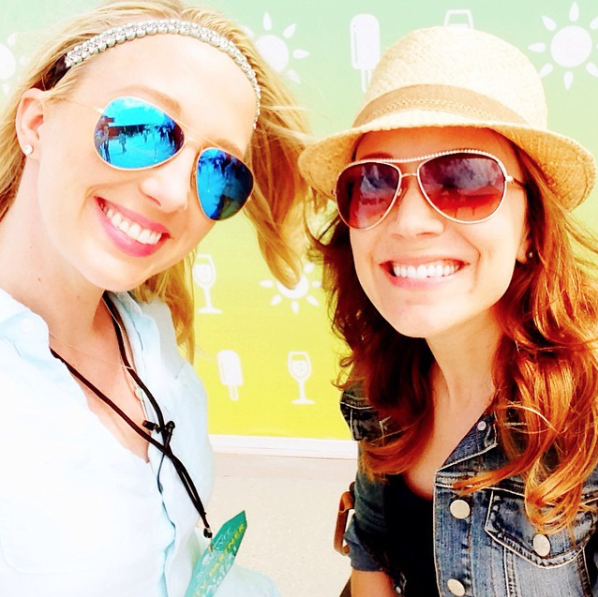 The #CoastalChat is a fast-paced, 30-minute chat happens weekly on Thursdays at 2 p.m. Eastern Time (11 a.m. PT). And our hope is to inspire you with tantalizing travel tips on where to stay, dine and play on the coast.
While I prefer warm weather beach locales, Rachelle loves the colder cliff-style climates — so we have you covered no matter what type of coast you fancy!
Want to plan ahead?
Here are the #CoastalChat questions for Thurs. February 18, 2016 at 2 p.m. Eastern Time – Festivals on the Coast
2:00 PM Eastern/11:00 AM Pacific
Q1. Which type of festival is better at the beach? Food, wine, music or art? #CoastalChat
2:05 PM Eastern/11:05 AM Pacific
Q2. Who do you like to go to festivals with? Tag a friend! #CoastalChat
2:10 PM Eastern/11:10 AM Pacific
Q3. Where is your favorite festival on the coast? #CoastalChat
2:15 PM Eastern/11:15 AM Pacific
Q4. Let's talk music festivals! Who is your favorite artist?#CoastalChat
2:20 PM Eastern/11:20 AM Pacific
Q5. What about food & wine festivals? What's your favorite? #CoastalChat
2:25 PM Eastern/11:25 AM Pacific
Q6. Last Question! What festivals are on your travel bucket list? #CoastalChat
Hope to Chat with You Soon!
We had an amazing turnout for our first chat with 75 contributors and a reach of over 800,000. Our chat on Feb. 4 featured 182 contributors and a reach of more than 2 million.
And we expect it to keep gaining momentum, so if you're interested in partnering with us or have any questions, check out CoastalChat.com and send us a message.
In the meantime, take a listen to Rachelle's podcast for CBS where she invites yours truly to talk about what I love the most about coastal travel.
And just because it's fun to look back at travel videos, here's one Rachelle and I hosted at the South Beach Wine & Food Festival last year. SOBEWFF is back in Miami on February 24 – 28, 2016.
xoxo
Kara