Imagine soaring through the sky above Miami Beach via helicopter.
There are no doors.
It's just you, the pilot and a seat belt.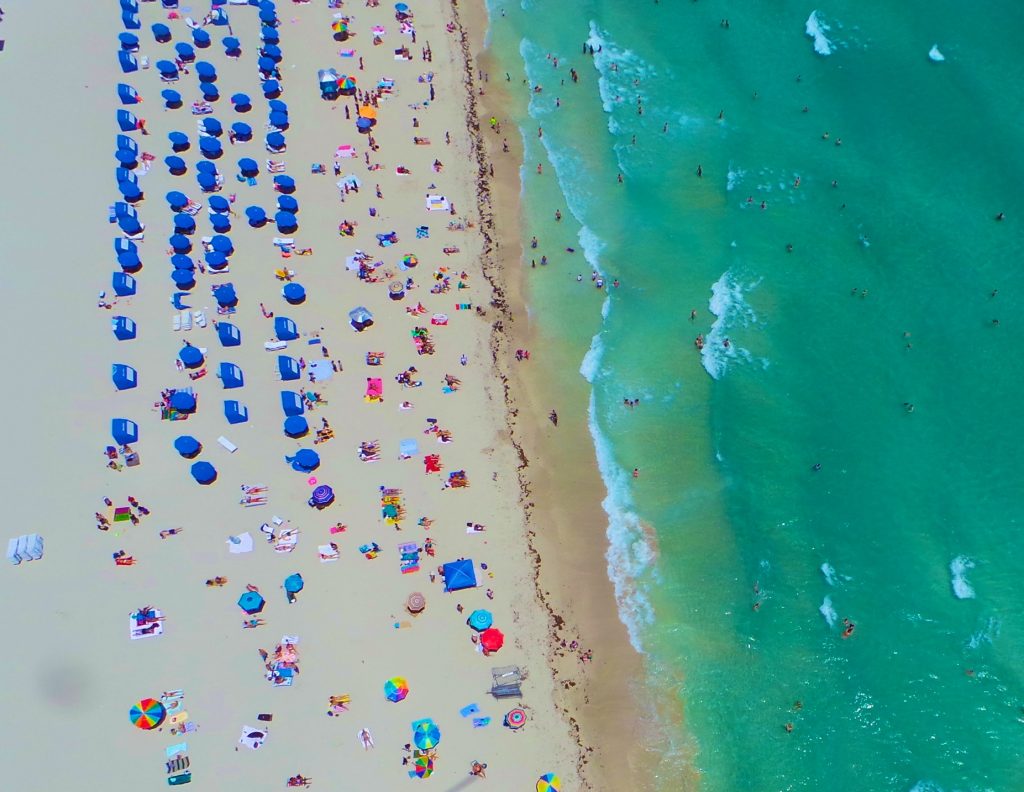 Oh, and like three cameras strapped to you (everything has to have a strap for obvious reasons): GoPro on head, iPhone hooked to wrist and camera hanging around the neck. Hey, I didn't want to risk not getting the shot, so I came prepared.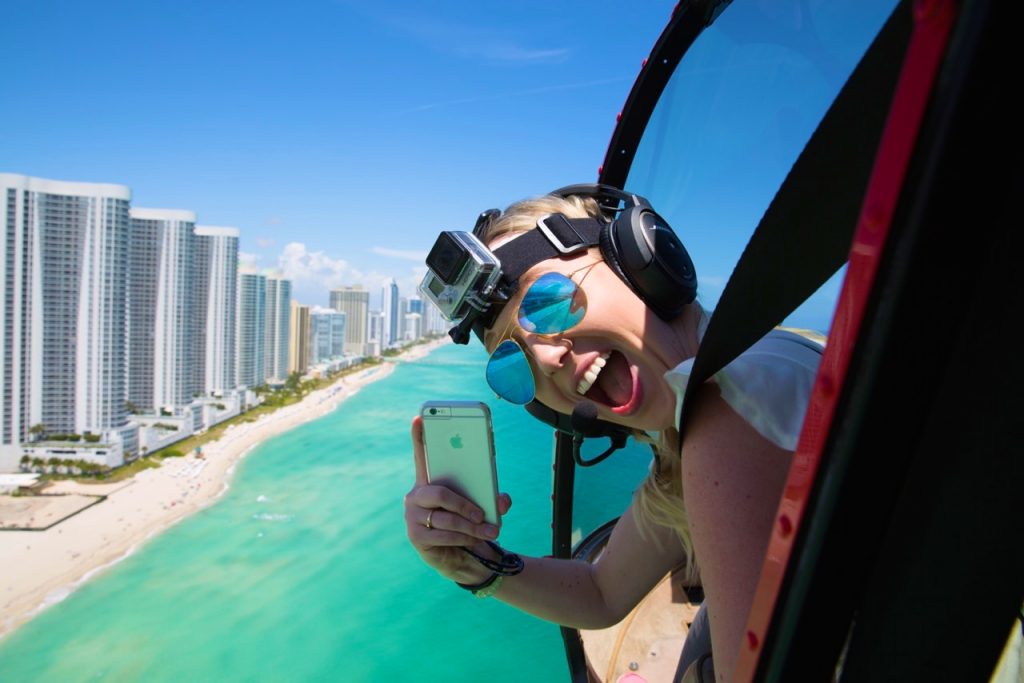 Photo by professonal photographer and Instagram sensation Natalie Amrossi, a.k.a. @misshatten.
You look down and you see tiny people the size of ants soaking up some rays on the sand and drop-dead gorgeous aquamarine water teeming with life and movement. You forget that the only thing separating you from a pelican-style dive bomb is that trusty seatbelt. Did I mention that there aren't any doors? CRAZY.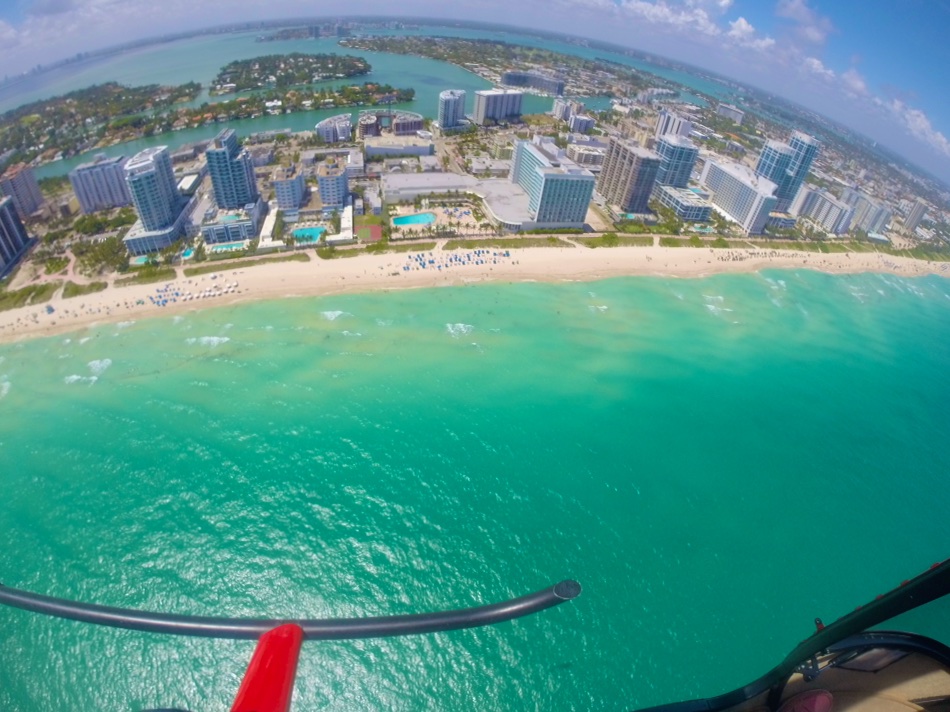 The company is called FlyNYON and they will sweep you away via helicopter and show you breathtaking aerial views of Miami and beyond. And they target their trips specifically to adventure seeking photographers, so they'll make sure you get the best views for the best shots.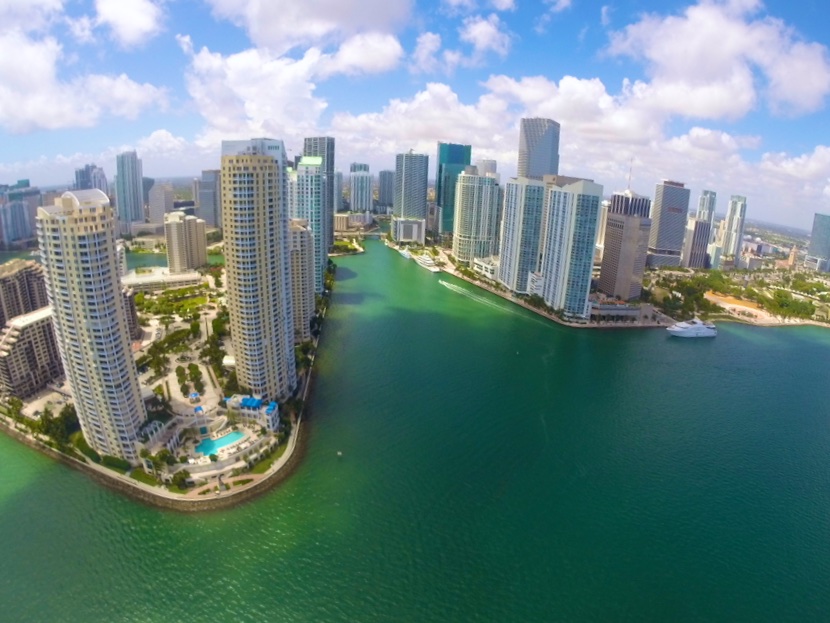 Here's how it works: guided by photo-centric pilots, you'll fly above the city shoot from one of the most distinct vantage points in the world. All helicopters have twin engines and some are two-seaters, while others can seat four or more. Flights usually last around 35 minutes and one seat starts at $250. The company also offers specials from time to time like buy one seat and get one half price.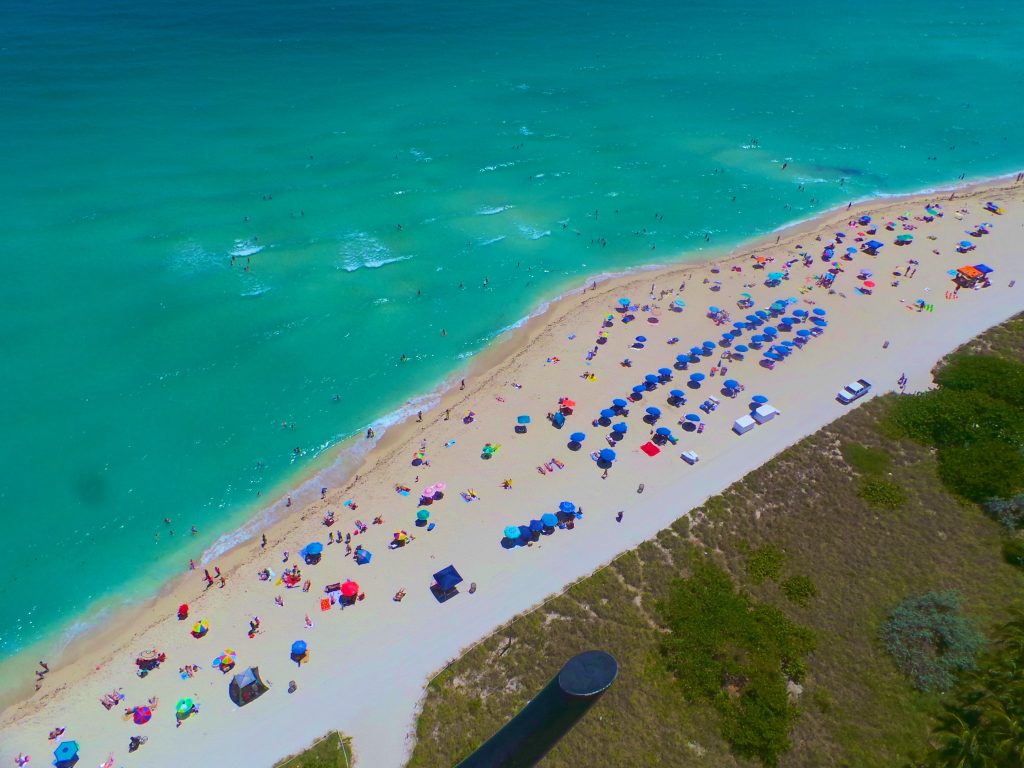 I'm obsessed. I want to go again and again. And again.
And I want to see other cities from the same unique vantage point.
In fact, I really want to become a helicopter pilot. Or maybe a seaplane pilot. I like the idea of being able to land anywhere.
Since FlyNYON's launch just one year ago, they've amassed quite the impressive social media following with more than 650k fans (including yours truly!) sharing original aerial images and experiences. To view a few of these shots, check out the hashtag #FlyNYONMiami and follow FlyNYON. And here's my Instagram account, if you'd like to follow me, too. :)
If you go…
Think you've got what it takes? To book your flight visit FlyNYON.com.