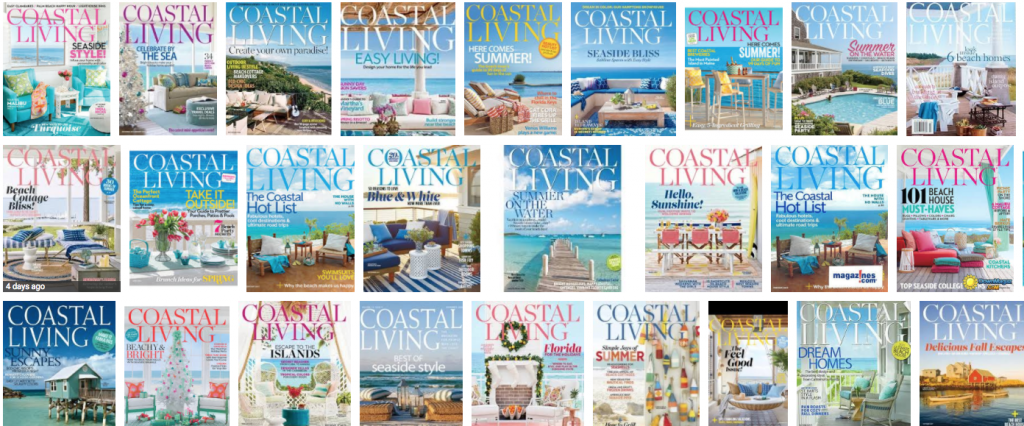 I am obsessed with Coastal Living.
I've been a subscriber for years and it's one of my two favorite magazines that I actually get in the mail and read from cover to cover.
Coastal Living is one of those brands that speaks my language when it comes to beach-inspired food, travel, decor and fashion. And it's all that serene/bright/airy/whimsical style I love. I can't get enough of it!
Having the opportunity to write online content for them is a dream come true. And when I get the chance, I like to submit some of my own photography from my travels to correlate with the text. Seeing both on their website makes me do a happy dance every single time! It never gets old. :)
Here are a few of the projects I've done for them over the course of the past year.
10 Best Little Beach Towns in Florida
Not all coastal communities are created equal, but these idyllic locales stand out from the crowd. These are the kind of places you can imagine having some form of sliding or french patio doors that make your home feel so connected to the beautiful outdoors. Each offering its own distinct character and plenty of things to do, here are some of Florida's most charming beach towns. Read more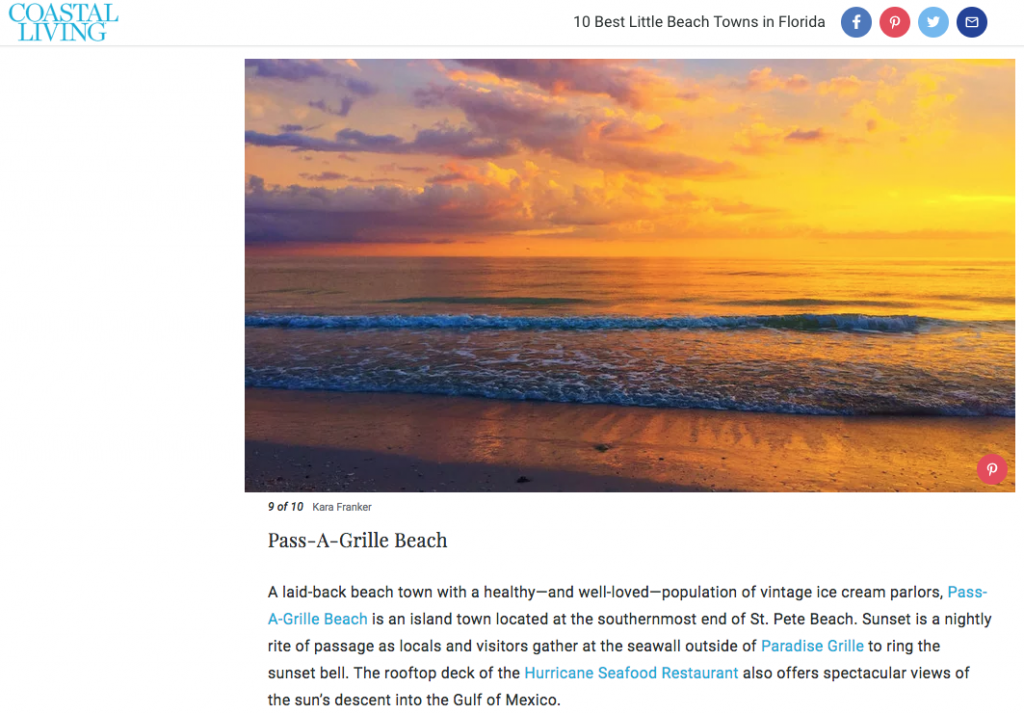 10 Best Secret Beaches in Florida
With 825 miles of picture-perfect beaches to choose from, there's no shortage of shoreline in Florida. We've rounded up some of the Sunshine State's most beautiful-and most off-the-beaten-path gems. Read more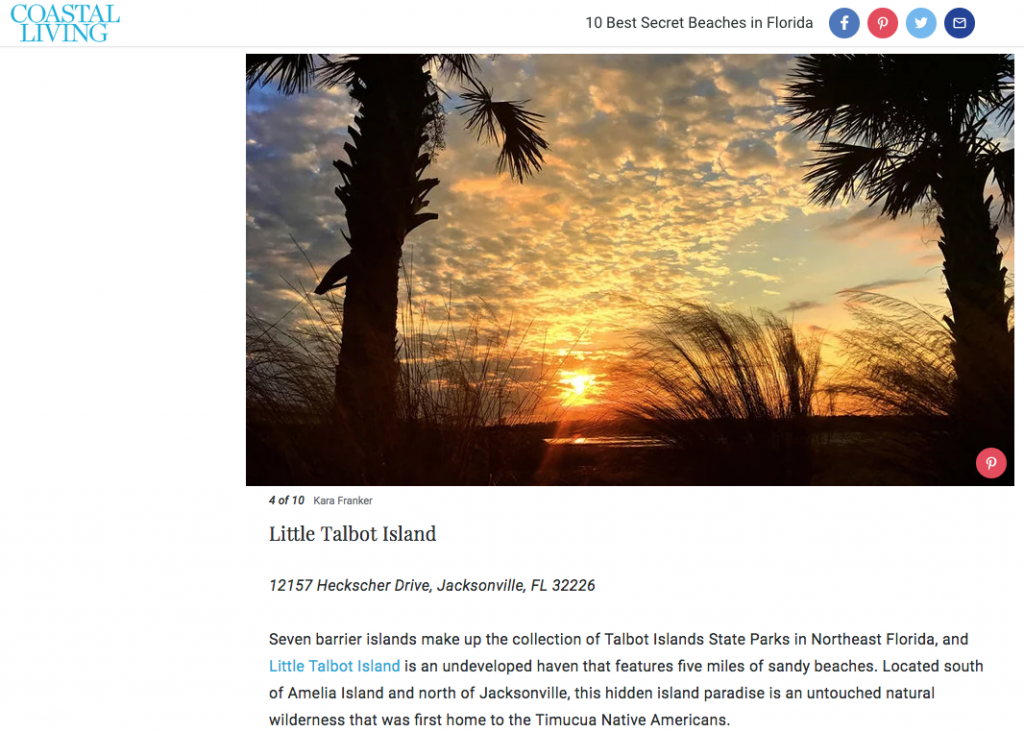 10 Must-Visit Places in Florida that You've Probably Never Heard Of
Ready for an adventure? Forget following the crowds. From secret gardens to wildlife havens and funky bars to quirky shops, here's our list of 10 must-visit hidden gems along Florida's coastline. Read more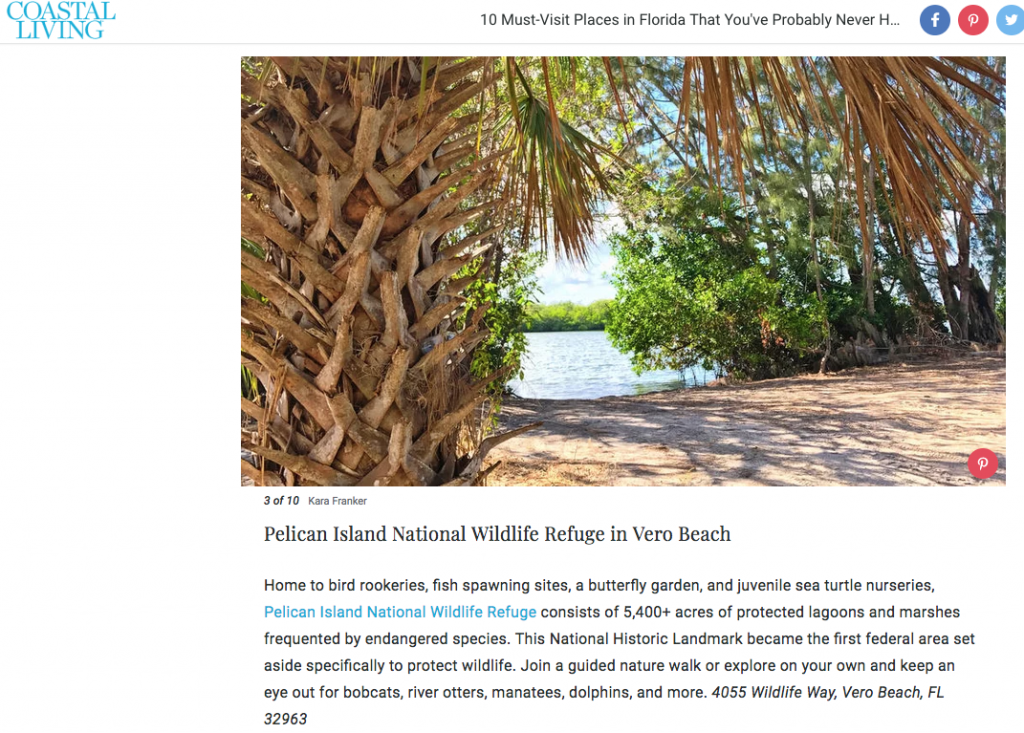 10 Best Beach Hotels in Florida
Pack your flip-flops and swimsuits because these 10 hotels in Florida are located directly on the beach with nothing but sand and seashells separating you from your room and that watery view. Read more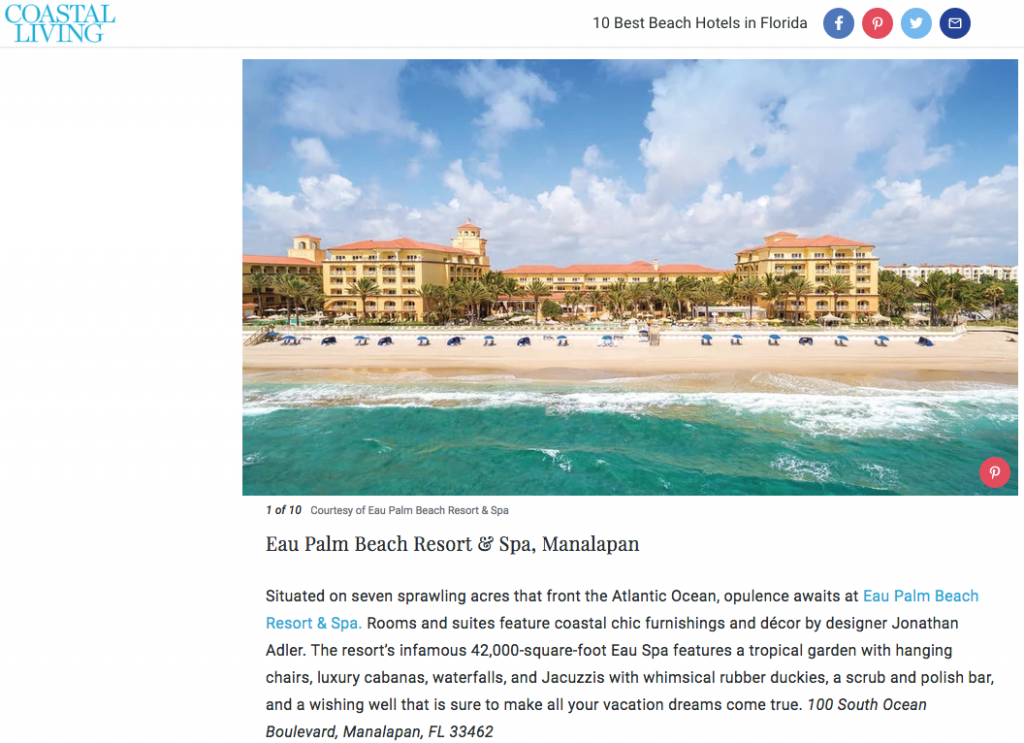 The 15 Best Places to Visit in Florida
The Sunshine State is dotted with seaside gems, and these destinations are must-visits for every style of traveler. Here are the 15 very best places to check out from one shore to the other in fantastic Florida. Read more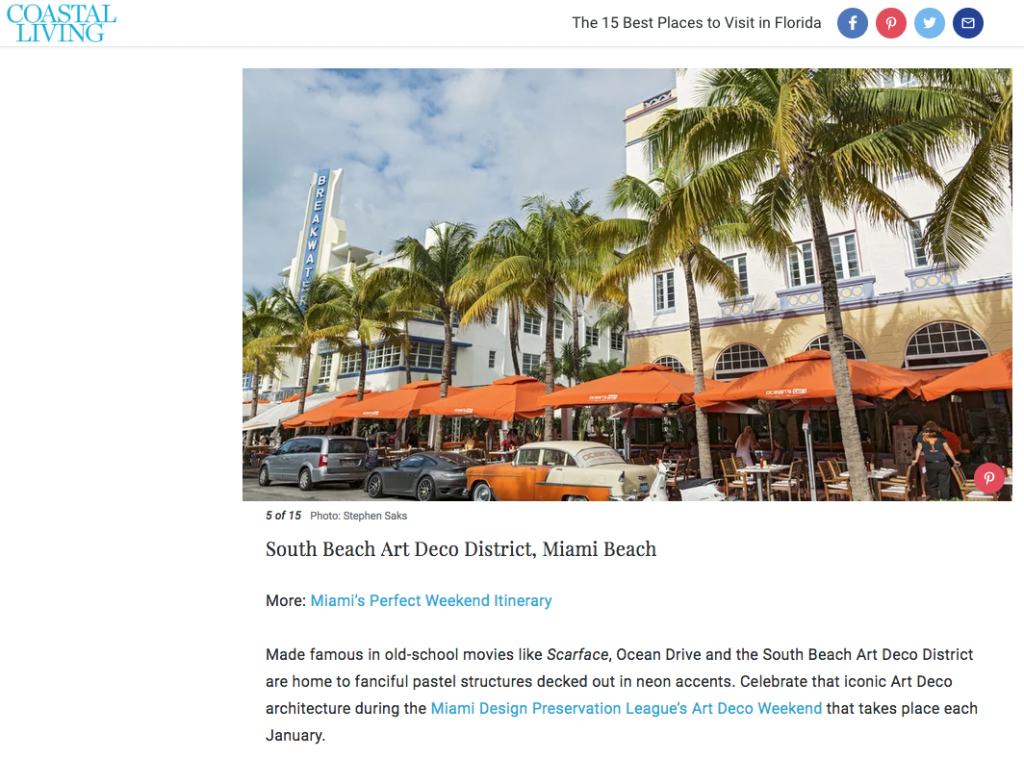 The 15 Best State Parks in Florida
Home to more than 170 state parks, Florida is a nature lover's dream. Whether you're a beach bum on the hunt for that perfect stretch of sand, or you're a history buff who adores old lighthouses, here are 15 of the best parks for you to visit in the Sunshine State. Read more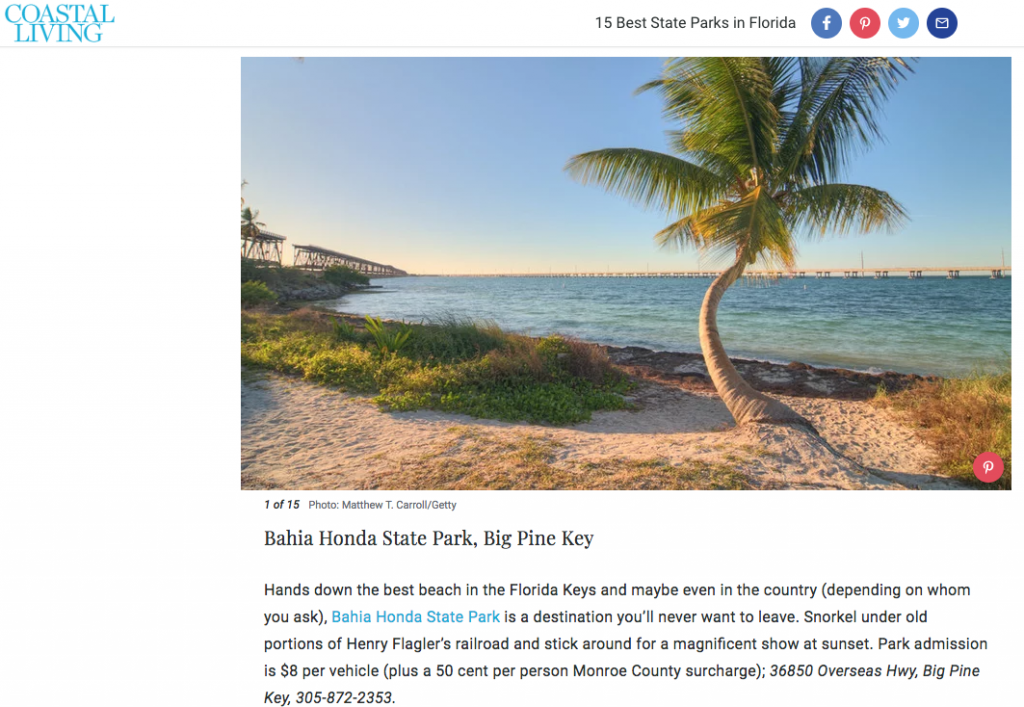 The Ultimate Travel Guide to Clearwater, Florida
Not only does the Clearwater area hold the Guinness World Records title for the longest run of sunshine, but the sugar sand beaches in this Florida town are truly a sight to behold. Pack your swimsuit, sunglasses, and flip-flops, because a trip to Clearwater is all about the fun and sun. Read more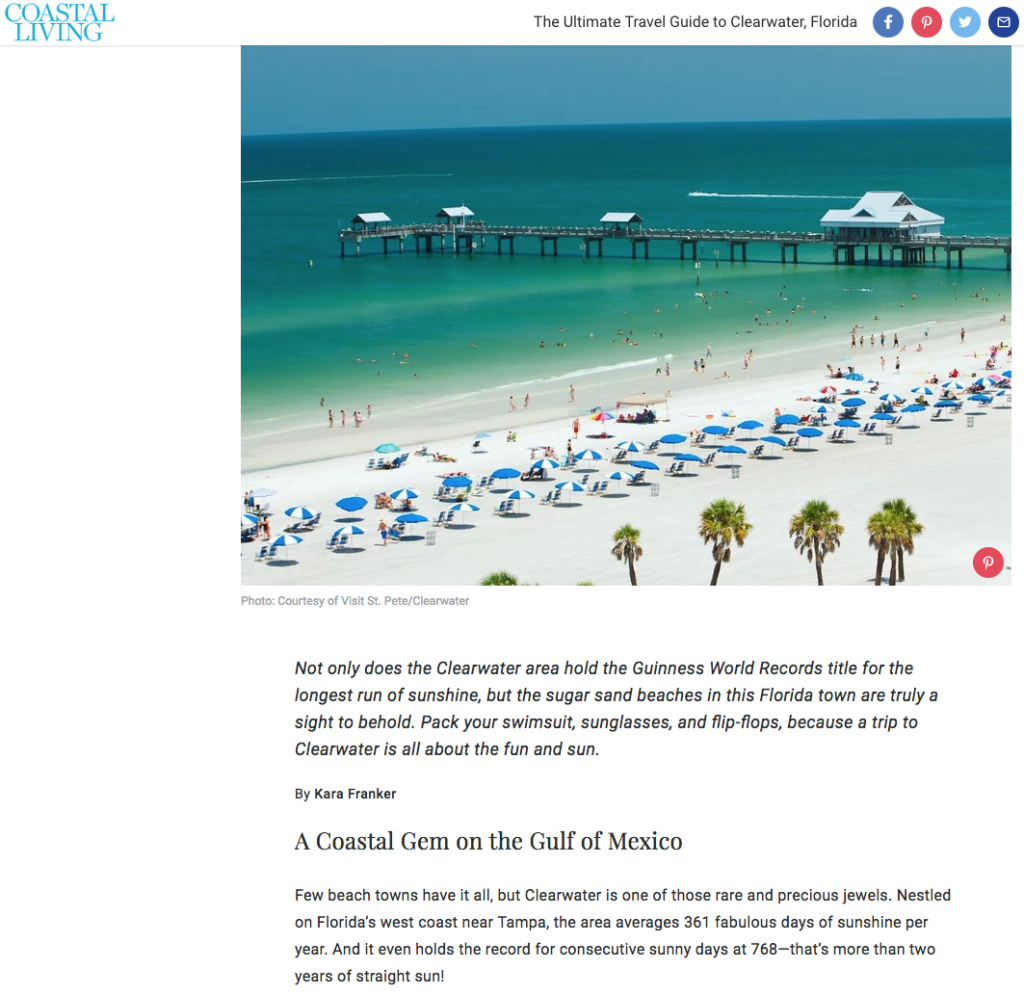 The 15 Best Things to do in Key West
A tropical island brimming with rich historic and artistic roots, a happening bar scene and access to an unlimited variety of adventures on the water, Key West has plenty to do. Here's a round-up of some of our favorite activities in paradise. Read more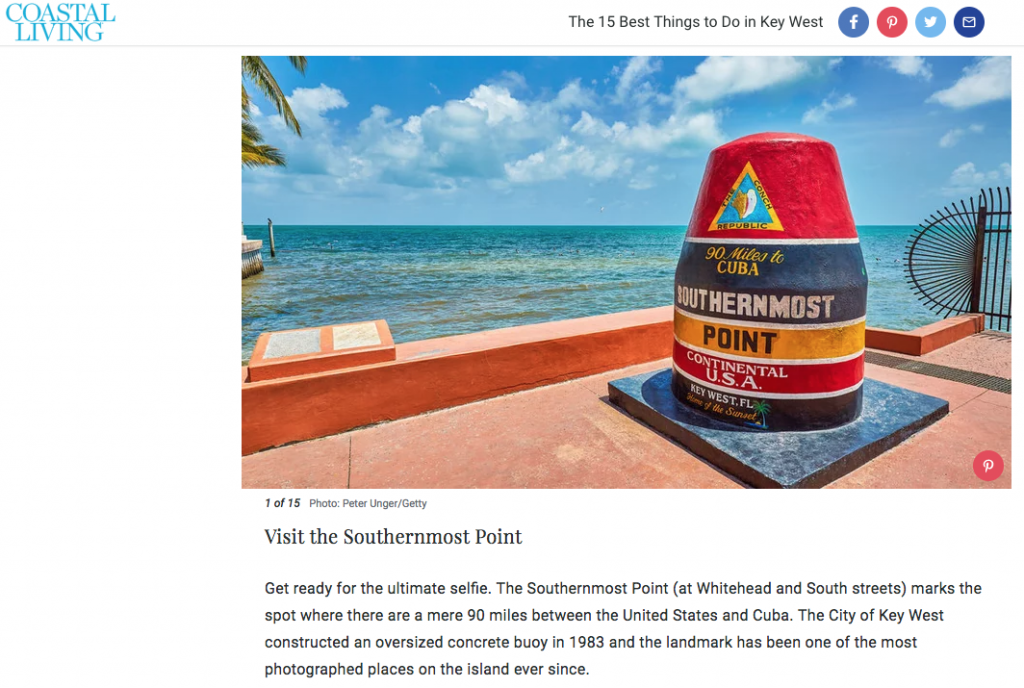 This is the Ultimate Road Trip from Miami to Key West
Hop in a convertible, roll the top down, and turn up your favorite island-inspired soundtrack. We're road-tripping from Miami to Key West, and we've rounded up all the best spots for you to check out along the way. Read more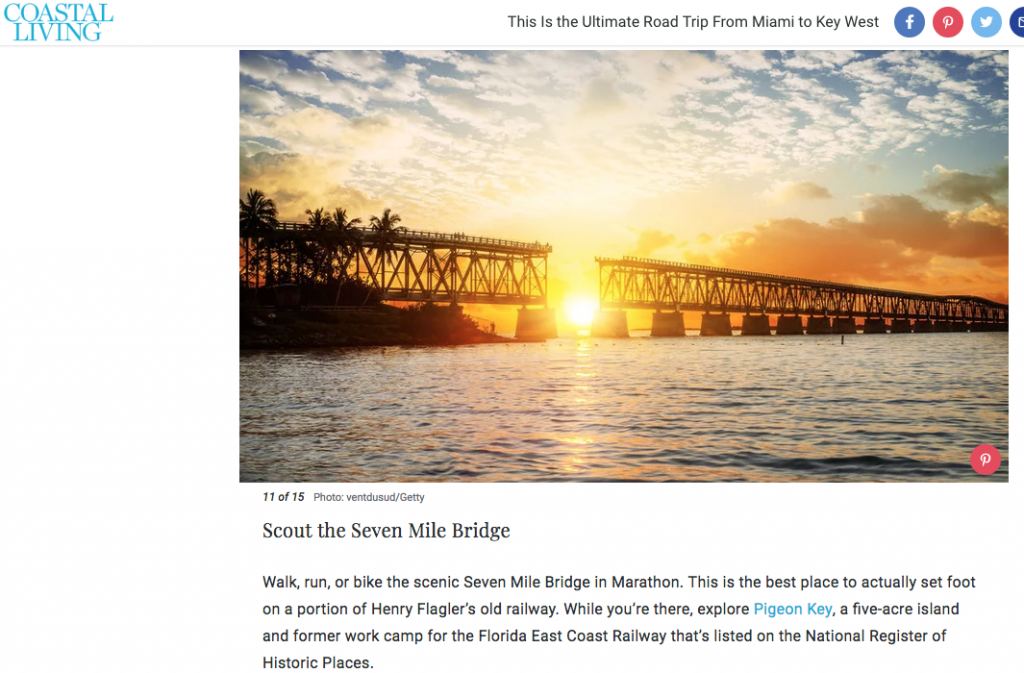 10 Best Hotels in Key West
From historic gems to funky boutique properties, Key West has a hotel for every style of traveler. Offering easy access to popular things to do like catching the sunset or strolling down Duval Street, these are 10 great places to base your Key West escape. Read more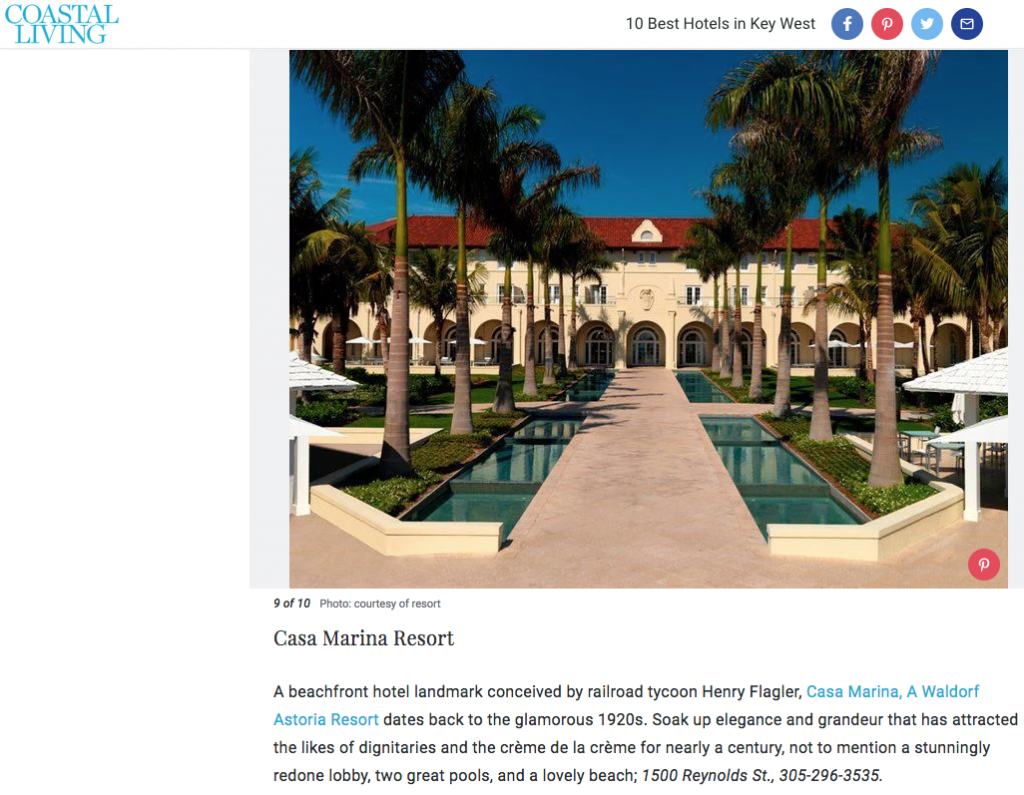 The 15 Best Things to do on Duval Street
In Key West, Duval Street is home to a vibrant collection of hole-in-the-wall bars, historic haunts, funky shops, art galleries, outdoor cafés, and plenty of places to people watch. Here are some of the best things to do on Duval. Read more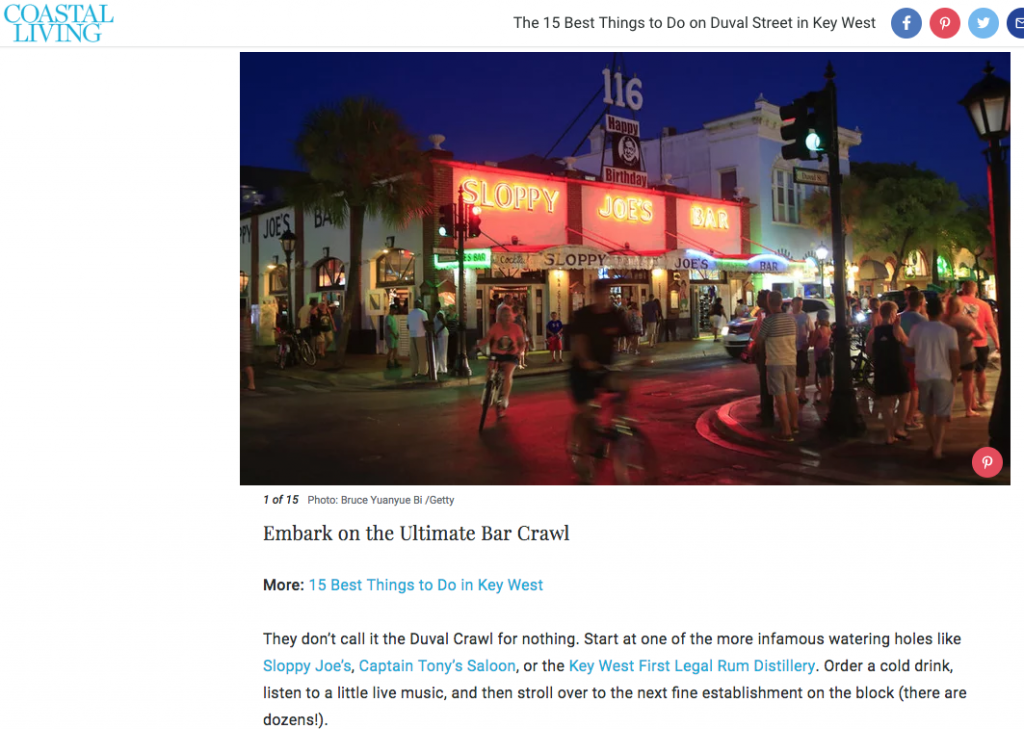 The Best Beaches in Key West
Swaying palm trees, powdery white sand and placid blue water-while Key West may have more bars than beaches, here are the island's best spots for a day spent in the sun and surf. Read more