Inspired by high fashion and inventive design, Angélica Lenox, founder of Sweet Guilt, blows the top off of traditional wedding cakes in the name of art.
Not every newly engaged couple wants a conventional wedding cake or a traditional ceremony and reception for that matter. And in Miami, confection artist Angélica Lenox, founder of Sweet Guilt, says that cultured couples are searching for ways to stand out from the crowd and infuse their own sense of creativity and artful flair into the big day. She has designed couture wedding cakes, cupcakes and a line distinctly hers called "Glam Cakes in the Jar," based on fashion houses like Christian Louboutin, Jimmy Choo and Marchesa.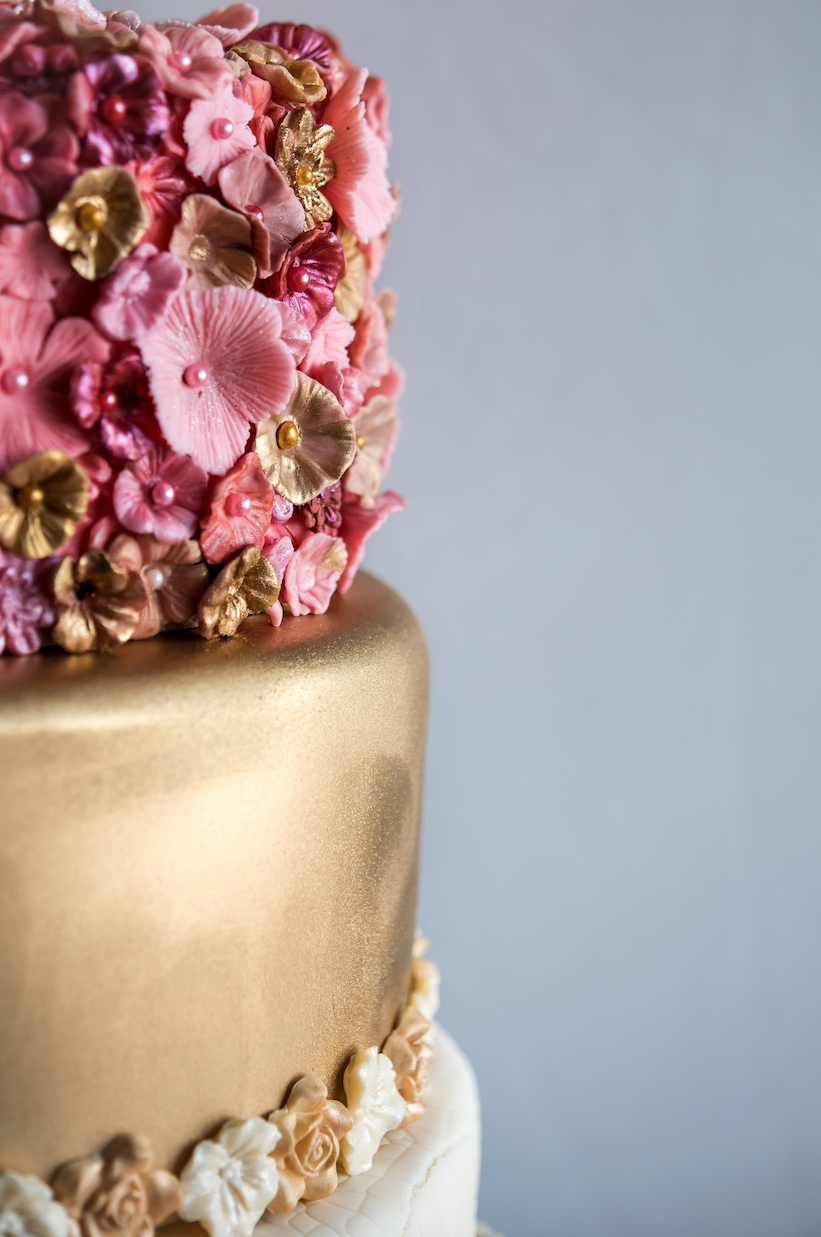 Recently Lenox designed a fashion-forward wedding cake infused with an impressive collage of flavors inspired by Cibo Wine Bar's extensive wine list and Alexander McQueen's iconic chic punk look. "My style of design, decorating and baking typically is inspired by and resembles high couture: clean, elegant, pearls, delicate flowers, edible diamonds, etc.," says the cake designer, who handcrafted more than 100 flowers for the top layer based on an ice pink jacquard clutch with embroidered flowers. "I love the iconic Alexander McQueen style."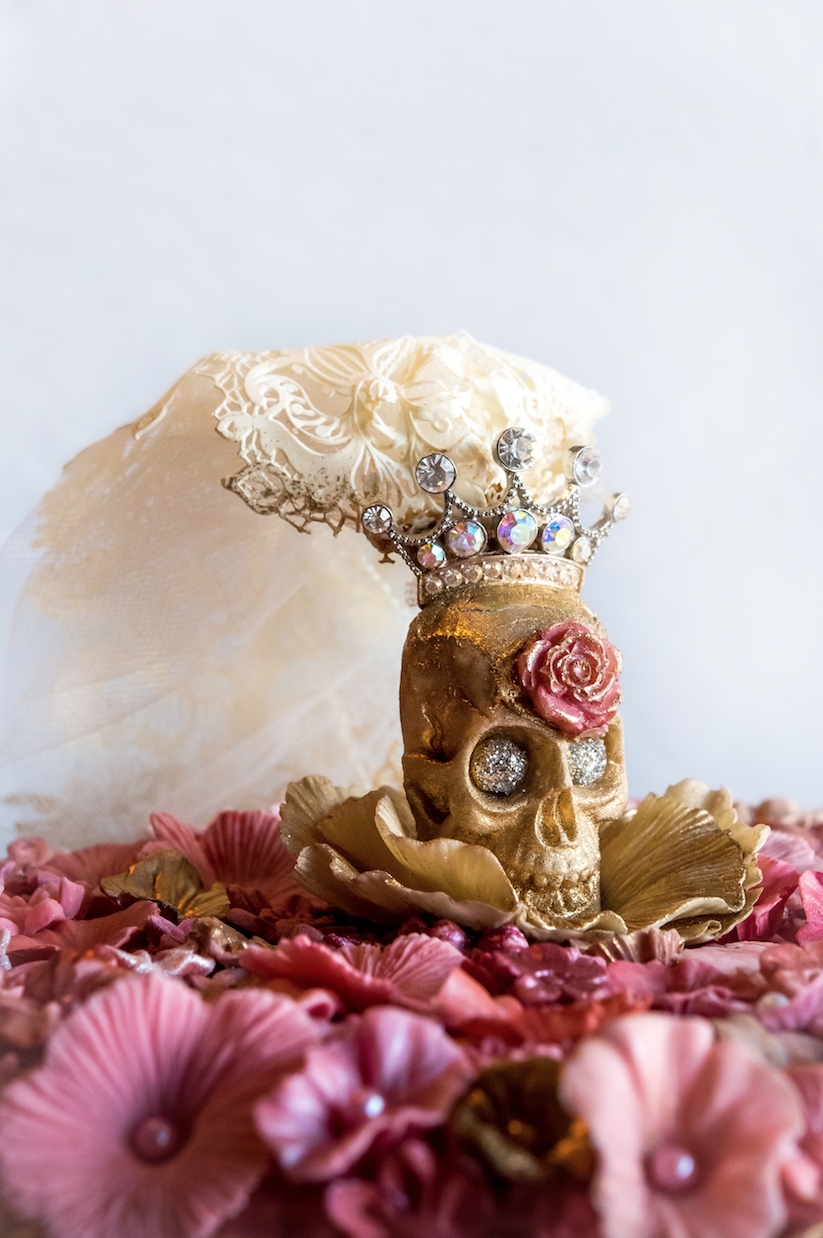 Lenox incorporated shades of cream, metallic gold, pear and rose. "Flowers, leather, spikes, glammed skulls and edible lace are the main components of my design," adds Lenox. "The outer frosting is my signature soft delicate butter cream and this cake is perfect for the discerning palate that enjoys fine wine and cheese." Flavors include Madagascar vanilla bean infused with a subtle hint of sweet cabernet sauvignon, filled with a delicate honey goat cheese frosting and a sweet reduction of pinot noir in honey, plus a dash cinnamon and a hint of paprika.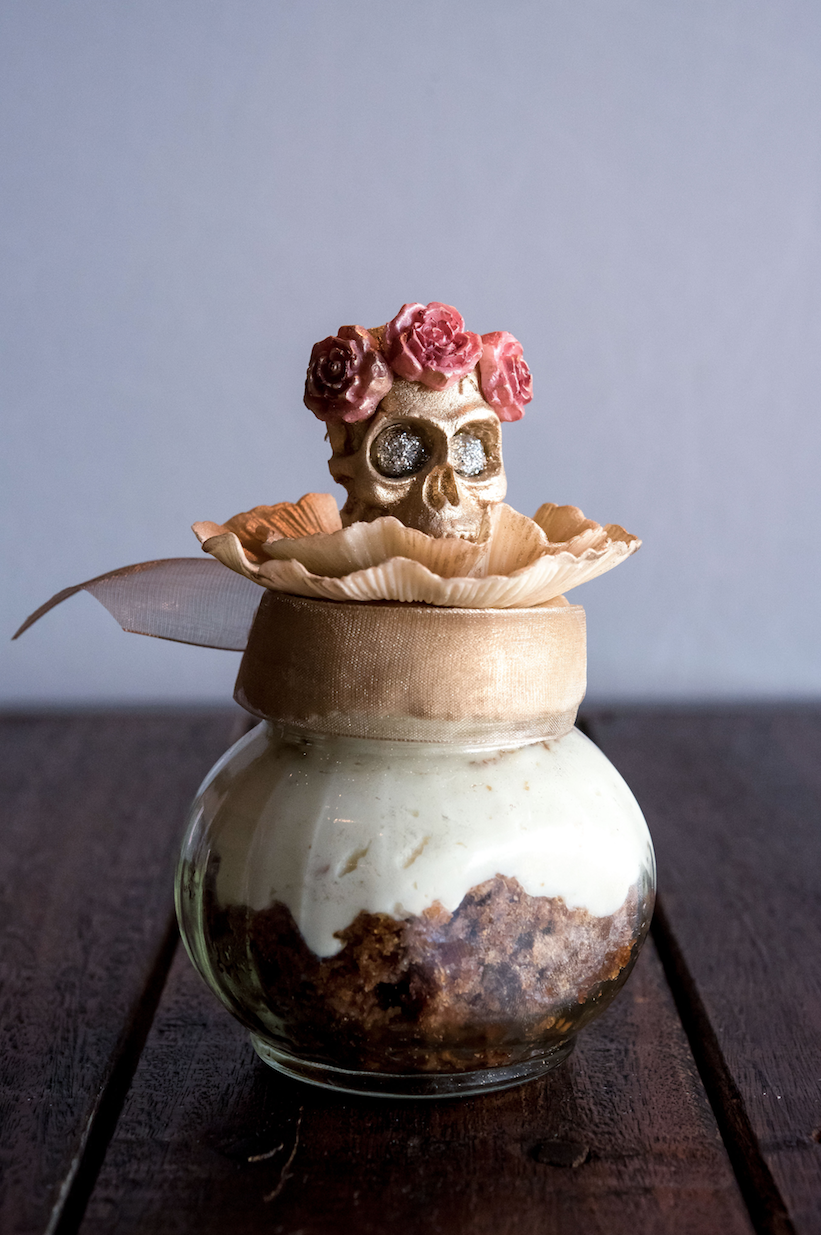 From her Glam Cakes in the Jar line, these edible creations feature Lenox's signature carrot cake with roasted hazelnuts, pecans, almonds and pistachios with pineapple, coconut, golden raisins and maple cream cheese frosting.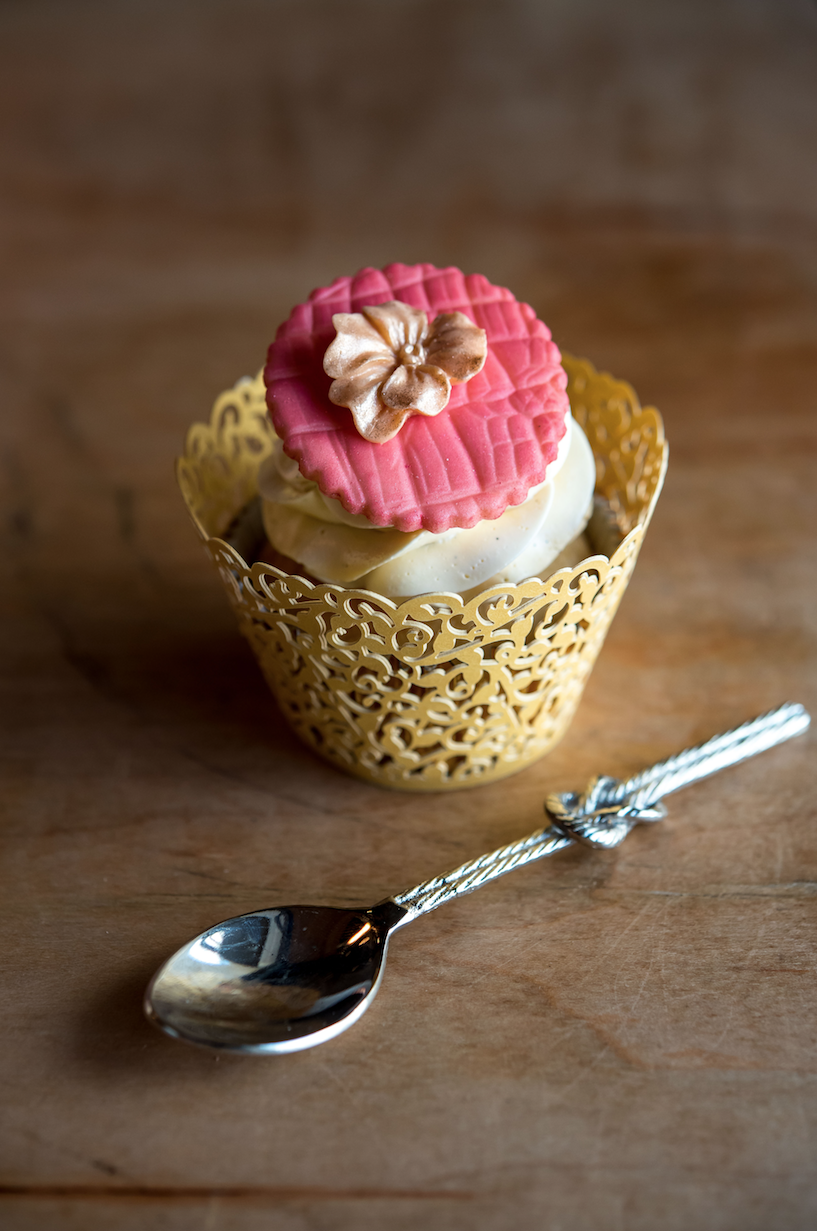 Perfect for a South Florida wedding, cupcakes include key lime white sangria made of passion fruit, guava, mint, white wine and a hint of brandy, filled with key lime cream.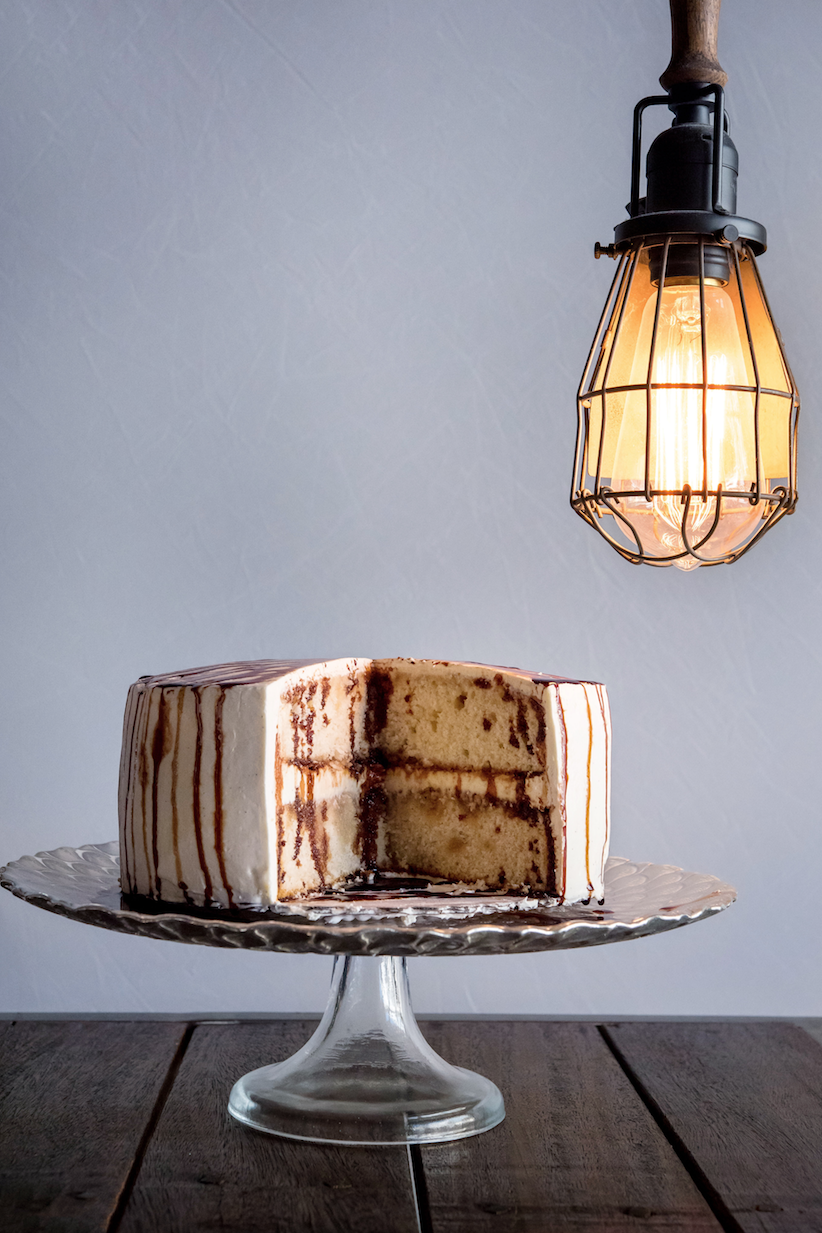 "It's part of a larger movement in Miami, as the city continues to transform into a mecca for international art connoisseurs and fashion enthusiasts," adds Nick Di Donato, President and CEO of Liberty Entertainment Group, the company behind the Coral Gables Country Club and Cibo Wine Bar. "It's happening in large part due to events like Art Basel and neighborhoods like the Wynwood Arts District. There are many examples of inventive, art-inspired design in everything from cocktails to food and even the desserts." We'll toast to that! Couture wedding cakes from $5.50 to $12, 954.597.6494, sweetguilt.com
This article originally appeared in Modern Luxury Weddings South Florida and The Caribbean
Photography by Gloria Ruth