Where to Stay, Drink, Dine and Play in Key West
Between the day drinking and the boozy nightlife, it can be hard to make time for anything else in the Southernmost City. But quirky, cool Key West offers some pretty amazing entertainment.
Where to Stay
In Key West, location is everything and there's no better address with panoramic views than the northwest edge of Duval Street. There you'll find two of my favorite hotels.
Nestled between Key West Harbor and Mallory Square, where historic Duval Street begins, there's a luxurious boutique hotel called Ocean Key Resort & Spa. Featuring only 100 rooms, all outfitted in tropical-chic decor, the resort radiates a luxurious, welcoming vibe.
Across the street you'll find the Pier House Resort & Spa with a prime location, amazing views and island-chic accommodations. The intimate hotel features 119 guest rooms and 23 suites. Book a one- or two-bedroom suite and enjoy ocean views that go for miles.
If you want to stay in the heart of the action on Duval, then check out the newly renovated La Concha Hotel & Spa, complete with a stunning new rooftop spa that offers jaw-dropping views of the island.
See also: Where to Stay in the Florida Keys: Amara Cay Resort in Islamorada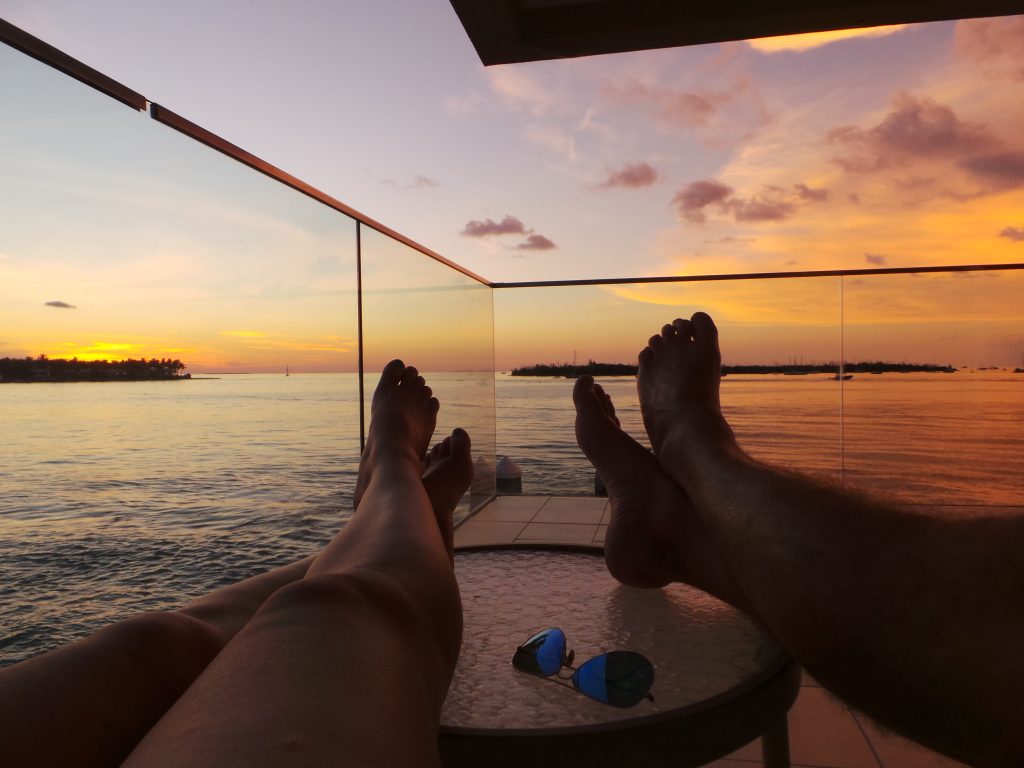 Where to Dine
If you are in Key West for the culinary scene then you have been sold a bill of goods my friend. Key West is a drinking and fishing town. Always has been and probably always will be. With that said you must eat between cocktails and here is where you should go.
My favorite fine-dining spot in Key West is Louie's Backyard. Formerly the residence of Louie Signorelli, the Victorian style house on the water was transformed into a restaurant in 1971. The restaurant has three different concepts, all of which feature amazing views of the Atlantic Ocean. The main dining room and deck features a menu headlined by fresh Florida seafood. You can't go wrong with the yellowfin tuna or the Key West pink shrimp with homemade grits. The Upperdeck on the top level features a great tapas and wine selection. And the backdeck has the best view in town. My order is always a margarita.
Garbo's Grill: If you love food trucks, then this is your spot. It's located just off of Caroline Street in the tropical courtyard of Grunt's Bar. The menu is small but delicious and features tacos, burritos, burgers and hot dogs. Go with the Korean BBQ tacos made with beef short rib, napa cabbage, scallions, carrots, daikon, citrus soy dressing and siracha. Or try the Umamiburger which features 1/2 pound of chargrilled angus, applewood bacon, heirloom tomato, chipolte Gouda and served on a brioche bun.
BlackFin: Located right on Duval Street, this place features fresh seafood, steaks and burgers. The tuna burger is amazing. Also known for its great breakfast, the menu features local favorites like the grilled shrimp omelette. Wake up hungover at noon and you are in luck because they serve breakfast until 5 p.m.
HarbourView Café at Pier House Resort provides views of both the Gulf of Mexico and the resort's private white-sand beach. Enjoy open-air dining on the deck or opt for the indoor dining room to savor breakfast, lunch or dinner. The menu features traditional Key West favorites, including a wide variety of fresh locally sourced seafood dishes.
Hot Tin Roof offers delectable fine-dining and spectacular sunset views. For dinner, nosh on fresh island fare in a romantic waterfront restaurant overlooking the harbor. Named for one of Tennessee Williams' (a past resident of Key West) most famous plays, Hot Tin Roof has a great selection of seafood dishes like the lobster macaroni and cheese and the scallop risotto. And no dinner in the Florida Keys is complete without a delicious slice of Key Lime pie.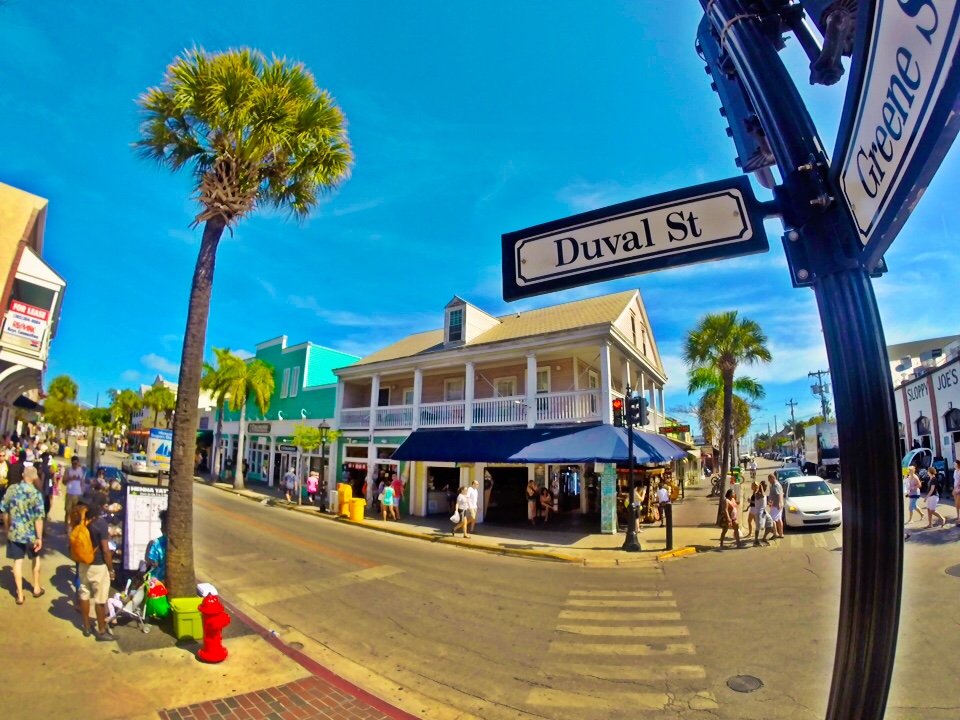 Where to Drink
With so many bars to choose from, you don't have to pick just one! Let's start with where Jimmy Buffett would go. And I'm not talking about Margaritiville on Duval street. I'm talking about where Jimmy actually played before anyone knew what a parrot head was.
First on the list is the Chart Room Bar, which is tucked inside the tropical gardens of the Pier House Resort & Spa (one of my fave hotels). Serving straight-up spirits in a casual atmosphere, the bar holds the key to countless Key West tales and memories. This old haunt has been in the same spot since the 1960s and the resort was actually built around the bar. Buffett played here. Tennessee Williams did, too. There is a good chance the bartender will recall the days gone by over a stiff drink.
Not only does the bartender at the Chart Room likely know about the good ole days, he also knows where the bodies are buried. And that's because they're buried in the bar, literally. As creepy as that may sound, there are a few plots (if that's what you want to call them) which are actually holes drilled in the top of the bar that were filled with human ashes before being sealed. Only a handful of people were given the opportunity to be buried in the bar and the rights were sold years ago, but that shouldn't stop you from stopping by for some free popcorn and a story or two. The more you drink, the better the stories get!
Speaking of dead bodies, that takes us to our next bar: Capt. Tony's Saloon. This place was built before the Civil War as Key West's original morgue. Interesting facts about this bar:
It was owned by former Key West Mayor, Tony Tarracino of Last Mango in Paris fame (another Jimmy Buffett reference).
It also houses a giant tree where the locals used to hang pirates.
It has also been a cigar factory and a bootleg rum disterilery.
It was the original location of Sloppy Joe's, which moved to its current location in the middle of the night in 1938 over a dispute.
Speaking of Sloppy Joe's, that's another bar you should add to your list. When the bar moved in the 1930s, Ernest Hemingway stole the urinal (another interesting piece of history for you). This Duval Street hotspot is a must-visit tradition and it's a great place for cold beer and live music. I once saw Kenny Chesney play a live show to a small crowd here….amazing.
My favorite bar in Key West is the Schooner Wharf. This waterfront hole-in-the-wall style bar sits on the historic seaport and it's dog-friendly! Go during the day and Michael McCloud is usually strumming along on his guitar and cracking colorful jokes. Drinking and listening to live music in Key West is a must and McCloud is my favorite local entertainer.
The Green Parrot, Irish Kevin's and Hog's Breath Saloon are all Key West Institutions and worth stopping by.
We've spent a lot of time talking about old Key West institutions and for good reason, but let's be clear Key West has several new concepts that are worth your time. I really like Wine-O on Duval street at La Concha Hotel & Spa.Go with the wine flight of your favorite vino and grab a bottle of your favorite for the road.
Soak up the most impressive sunset views on the island at the LIQUID Pool Bar and Lounge, recently reimagined with bright and vibrant fabrics and furnishings, genuinely friendly service and a selection of tapas (like Key West conch fritters with lime mustard) and speciality cocktails (like the Limonada Azul, a frozen blend of grape vodka, fresh squeezed lemon juice, simple syrup and blue curaçao).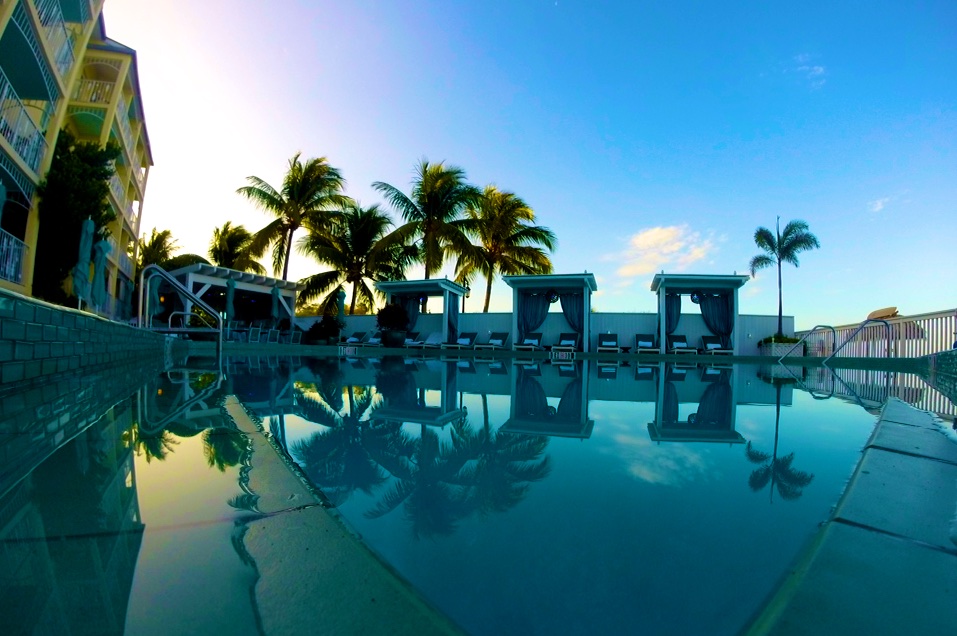 Where to Play
Celebrate with a toast at the Sunset Pier, the best seat in town for Key West's infamous sunset celebrations. Located between Key West Harbor and adjacent to Mallory Square, Sunset Pier is a great place to order a mojito or whatever cocktail you fancy and enjoy the show.
Explore the unique shops and boutiques that line Duval Street. Hop on a bicycle and tour famed local attractions like the Hemingway House, Audubon House and Gardens and Harry S. Truman Little White House.
Head out on a snorkeling trip with the lively crew from Fury Water Adventures.
Explore one of Florida's best beaches at Bahia Honda State Park. Featuring a picture-perfect white sand beach and aquamarine water, Bahia Honda State Park at MM 37 (so a little bit of a jaunt from Key West) on Bahia Honda Key is a pristine tropical paradise. Climb to the top of the Old Bahia Bridge for breathtaking views. The bridge spans the 5,055-foot channel and was part of the East Coast Railway built by Henry Flagler between 1905 and 1912. A road was built on top of the railway as party of the original Overseas Highway, but use of the bridge stopped in 1972. How's that for a Florida history lesson?