100% of Proceeds to Benefit Victims of
Hurricane Irma in the Florida Keys

Let's help our friends in the Florida Keys!
Hurricane Irma tore through the Caribbean and Florida wreaking havoc and destruction in its wake. My family and I left an "A" evacuation zone in Key Biscayne and were extremely fortunate to not only get out of the storm's path safely, but also to have zero damage to our home and livelihood.
I have friends who were not as fortunate and I am determined to do whatever I can to help. And I know you feel the same way!
The heartbreaking footage on TV (yes, I know the news outlets tend to show the worst of the worst) plus the stories of struggle I saw from friends on my social media feeds, makes my heart ache. I donated to a few organizations to help victims of Hurricane Irma, but I still feel like I need to do more. But what?
Then it hit me…
An idea to help residents of the Florida Keys
I purchased 50 handmade Moroccan beach bags with ocean-colored pom poms and 50 beach blanket "roundies" with blue pineapples and white tassels. What if I could sell these beach bags and blankets and donate all of the funds to victims of Hurricane Irma?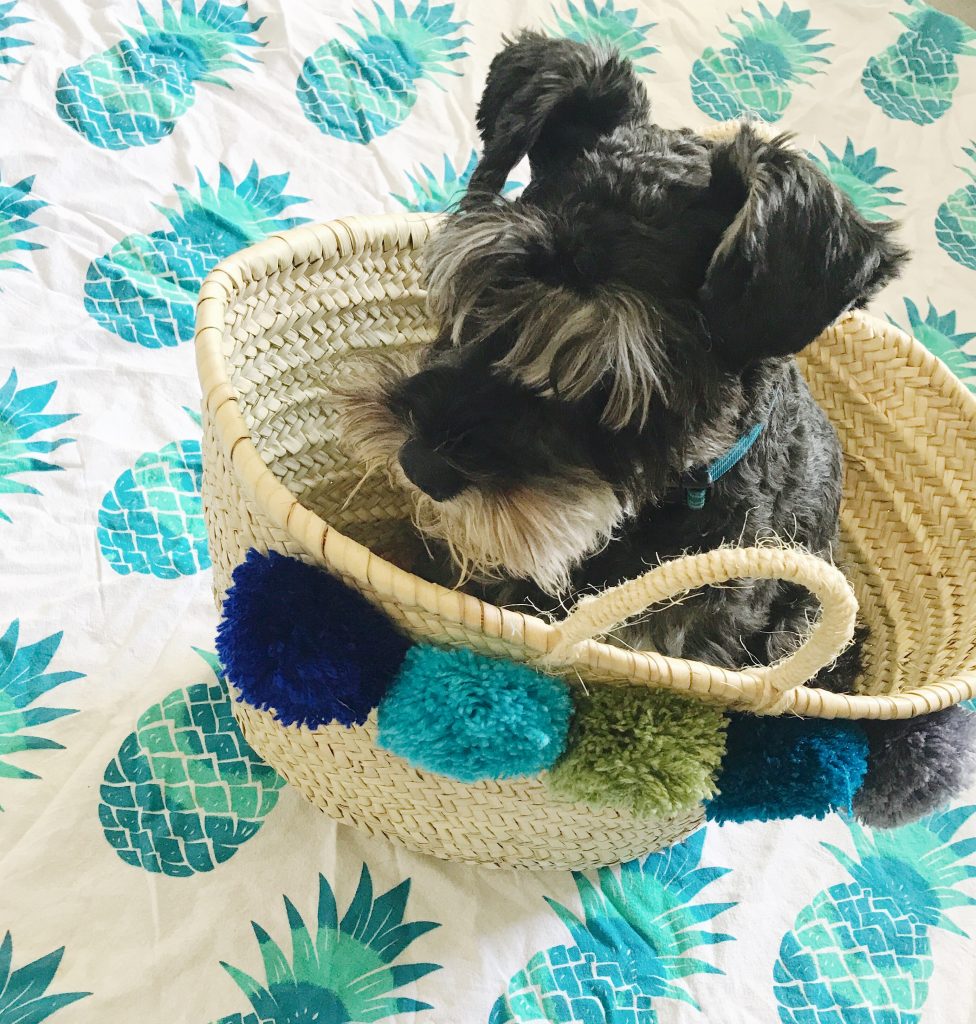 Super cute beach products put to good use
I originally was going to sell the beach totes and blankets as part of a business idea. But I decided that instead of making a profit, I want to donate 100 percent of the proceeds to help the resilient residents of the Florida Keys.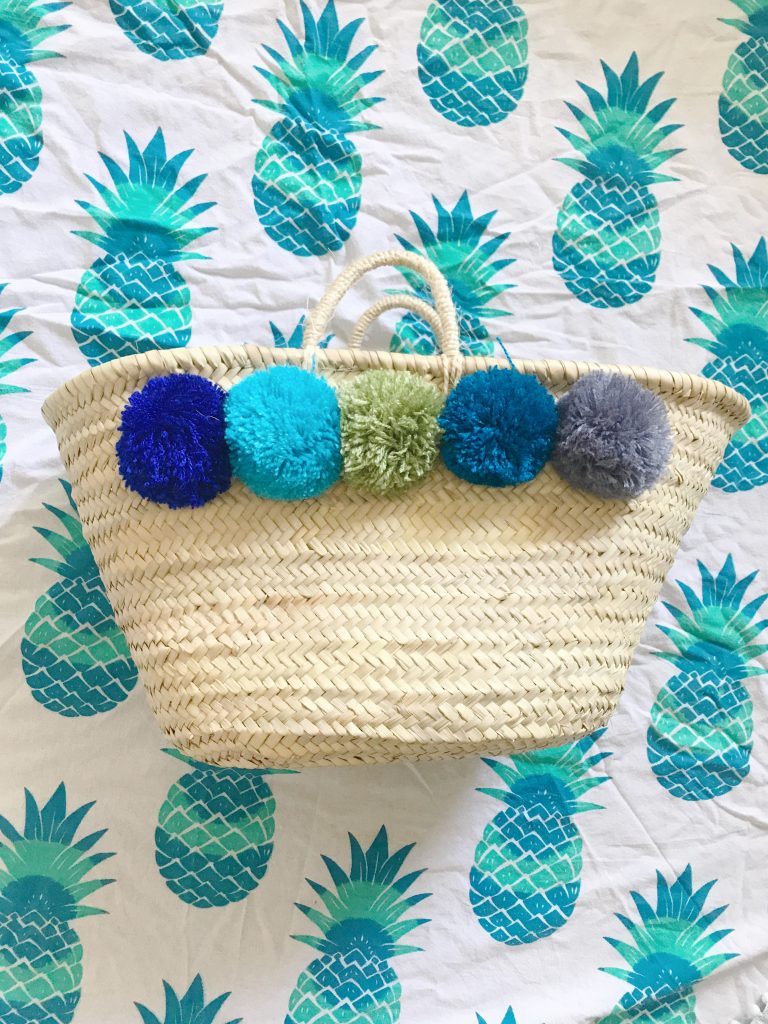 Ponce de Leon and Lola
P.S. Here's a photo of Ponce de Leon and Lola in Grand Lake, Colorado. Thanks to kind family members, this was our refuge after evacuating.
Buy a beach bag, blanket or both!
Please pardon the amateur product photos! Just took these really quickly on my iPhone. The ones of me are from awhile back.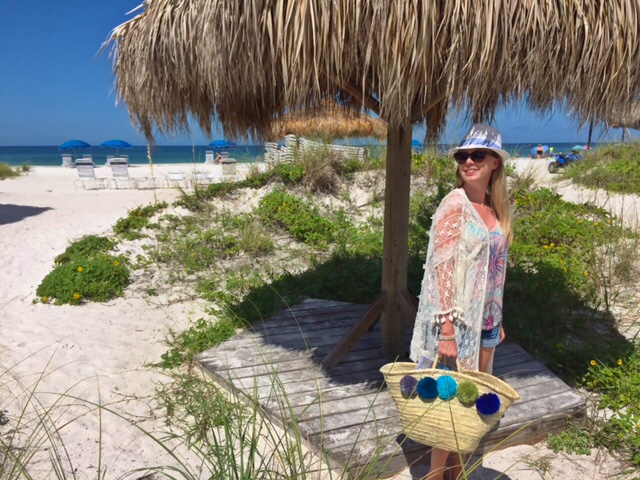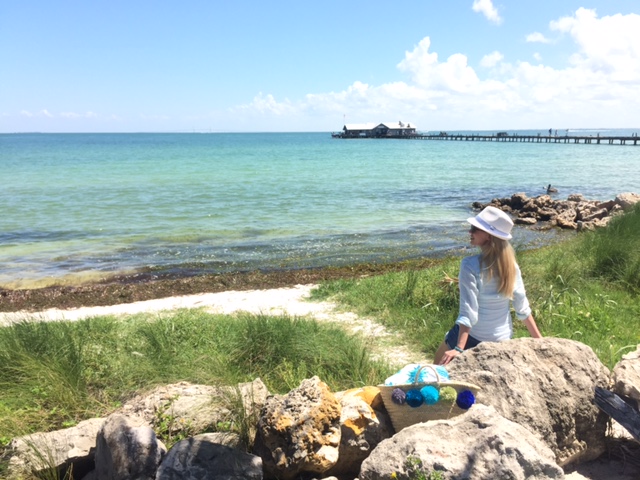 Why the Florida Keys?
*** 100 percent of proceeds will go to Florida Keys residents. ***
I've chosen to focus specifically on the Florida Keys for this fundraiser because they got hammered and could really use our help.
And I personally know of residents from the Keys who are in desperate need of aid. I'm not talking about those who lost their second homes or yachts. I mean full-time residents who have lost their primary home and livelihood.
My friend Jannette De Llanos grew up in the Florida Keys and her family has been there for years and years. They are small business owners and have been spending every waking moment helping their neighbors survive and clean up after the storm. Click here to see an example of how they're working tirelessly to help others.
Jannette's office is in Islamorada and she has been coordinating supplies and aid. She knows exactly what her neighbors need and is leading a grassroots effort to rebuild her community from the upper to the lower Keys and everywhere in between. Rather than donate the money to an international organization, I've decided to donate the proceeds to Jannette's efforts to buy supplies.
To be clear: Since I'm using these funds to go directly to victims of the hurricane, it does NOT mean that I don't ALSO support organizations like the United Way and American Red Cross. I do! I'm just in a unique situation with friends on the ground in the Florida Keys who I know can make an immediate impact for good.
If you're not interested in buying a beach tote or blanket at this time, please consider making a one-time $10 donation by texting the word DISASTER to 20222. The Florida Disaster Fund is the Sunshine State's official fund to help hurricane victims.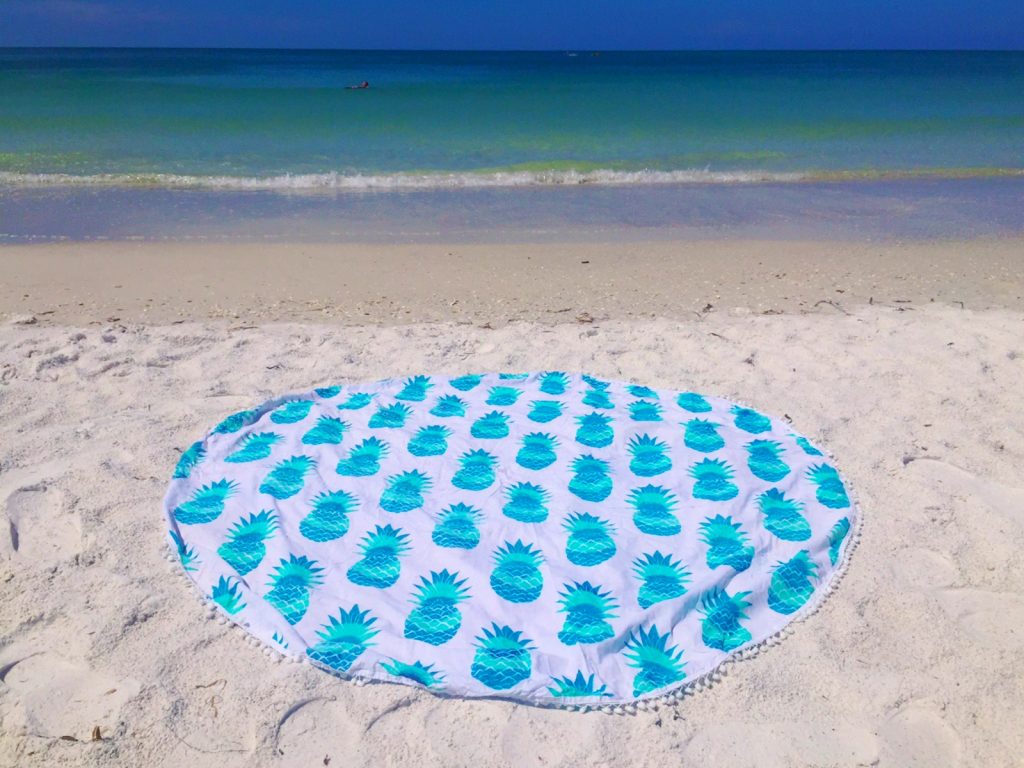 Please note that I am NOT going to make ANY money off of this.
I simply want to raise funds for my friends in need in the Florida Keys! So how about I trade you either a Moroccan beach bag or a pineapple roundie (or both!) for funds that will help victims of Hurricane Irma?
UPDATE as of October 14, 2017
We met our goal! Products are sold out!!
Handmade Moroccan Beach Tote


Moroccan Beach Tote Description: Handmade Moroccan beach bags with large ocean-colored pom poms on one side. Carry around all your essentials to the pool or beach. Or use it for an everyday bag. I even use it as a diaper bag!
Pineapple Roundie


Pineapple Roundie Description: Chic white beach blanket with blue gradient pineapples and white tassels. Roll out this roundie on the beach or at the park. It's perfect for a picnic. Or hang it as wall art to spice up a coastal-themed room in your house.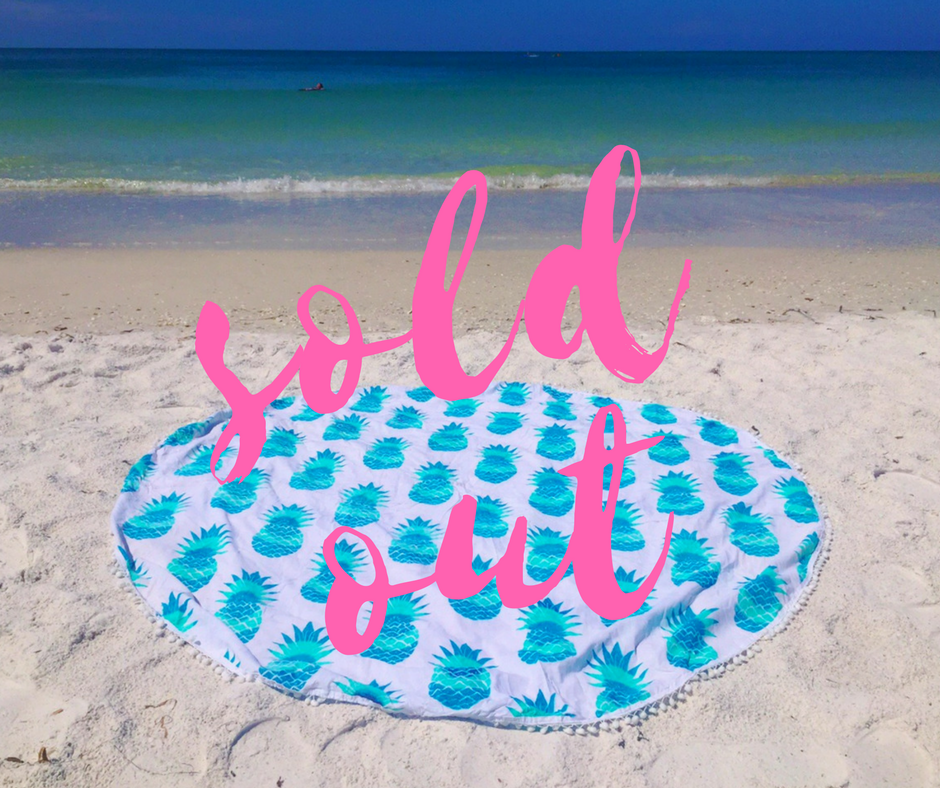 Beach Tote & Roundie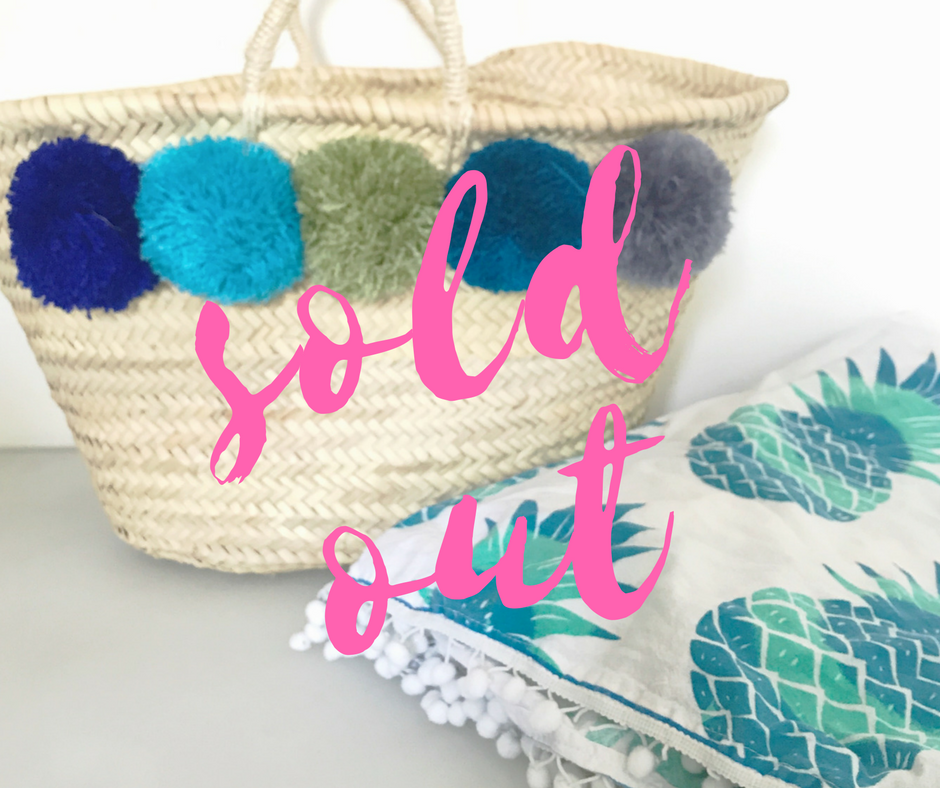 Thank you so much for helping hurricane victims in the Florida Keys!
xoxo
Kara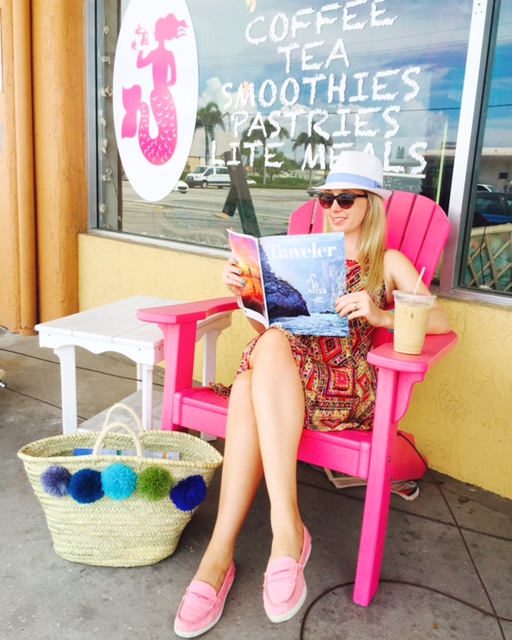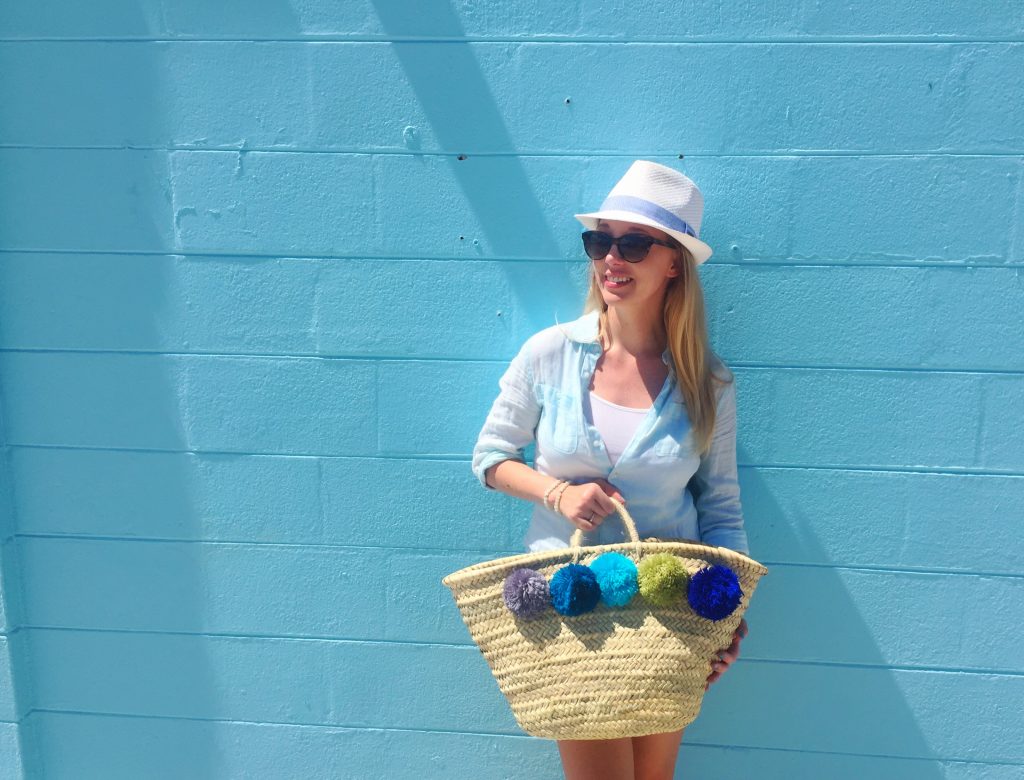 All proceeds from the sale of beach totes and blankets will be used to help residents in the Florida Keys.
By the way, my friend Tracey Minkin and her team at Coastal Living put together a great list of non-profits, if you'd like to give money. Read Hurricane Irma: How to Help and please share. xoxo
THANK YOU!