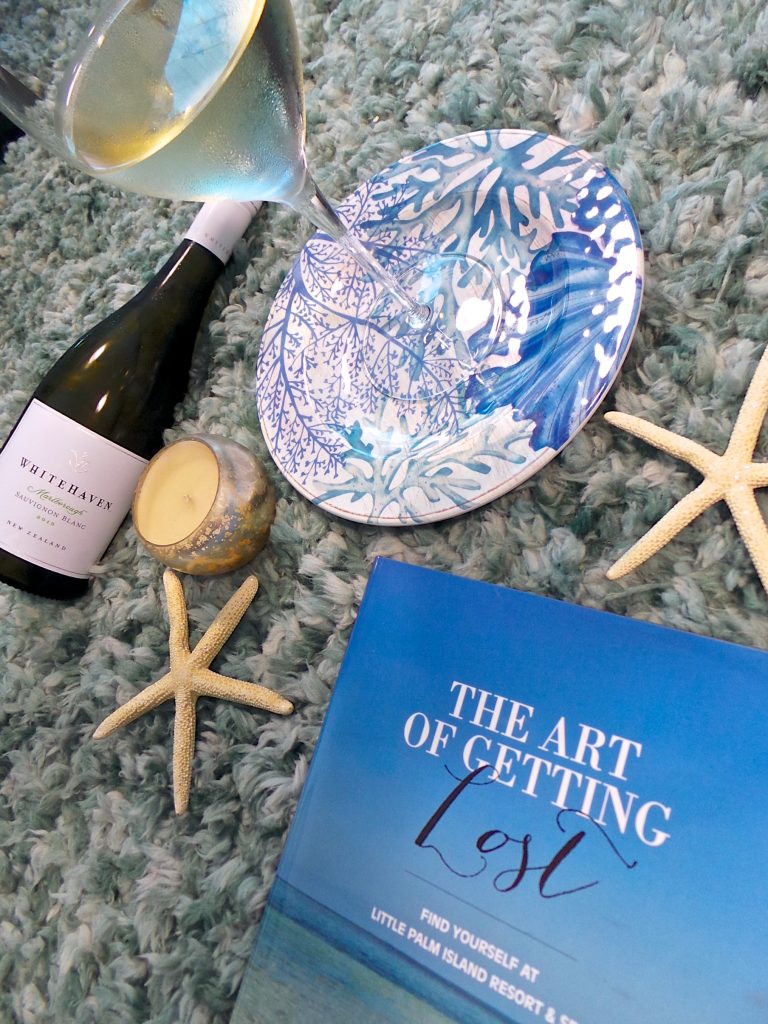 I'm hosting a holiday part and you're invited! And are you ready for a taste of the islands? Instantly transport yourself to a Jimmy Buffett-style state of mind with this brand new giveaway.
There's so much going on this week. Where do I even start? Okay, first let's talk about the holiday party and then we'll get to the Christmas gift I'm giving away!
I'm co-hosting a Florida Buzz holiday Twitter party this Thursday at 2 p.m. EST. The hashtag will be #FLBuzzHolidayChat. Hope you can join! It will be a great opportunity to share your love of the sand, surf and sun…especially when the rest of the country is chillin' out in the cold.
Okay and now for the giveaway!
I've had the exact same set of fiestaware plates since the hubby and I tied the knot 10 years ago (whoa, it's been awhile!). And I've been wanting to upgrade to something new, but I've been looking for a set that exemplifies my love for the coast.
I realized I finally needed to pull the trigger on new dishes, when I recently decided that I want to publish coastal recipes here on the blog (starting with this one for mini key lime pies). And as any blogger would tell you, it's a not a good idea take food photos using old mismatching plates! Aesthetics is everything.
So when I found these fab tropical dishes from Margaritaville's "Entertaining Collection" for HSN, I had to have them. But I picked up an extra set so I can give one away to my wonderful readers as an early Christmas present!
Just in time for the holidays, you could win a set of brand new dinner and salad plates! The package includes 8 blue dinner plates and 8 sea life themed salad plates.
But hurry! Giveaway ends on Friday, December 18, 2015 at 11:59 p.m.
When setting up the photoshoot for this post, I was inspired by a recent trip to Little Palm Island Resort & Spa in the Florida Keys. One of the things I loved about the design at the resort, is the way they're able to seamlessly combine tropical decor with upscale details.
It's the complete opposite of that kitschy Florida Keys feel–instead think island elegance, soft hues of blue and touches of luxe silver and gold.
I'm still working on my photography skills (truth be told, I've asked for a Nikon for Christmas! Fingers crossed on that one), but here's my attempt at capturing these lovely plates to share with you. I used my Galaxy Samsung camera for these.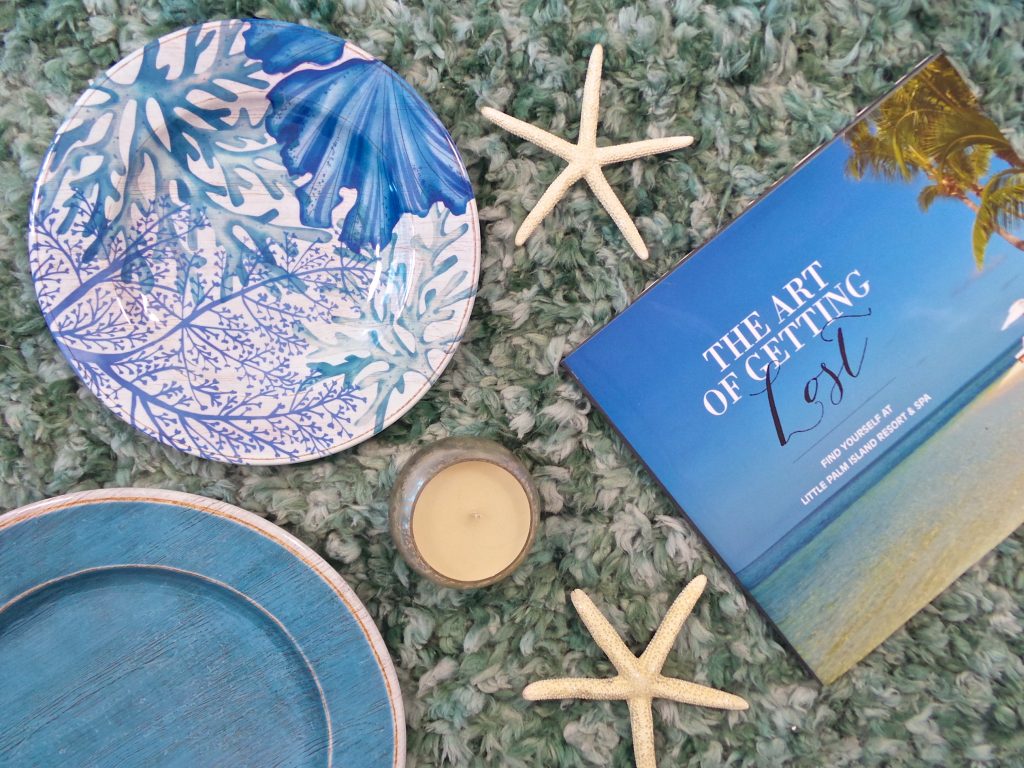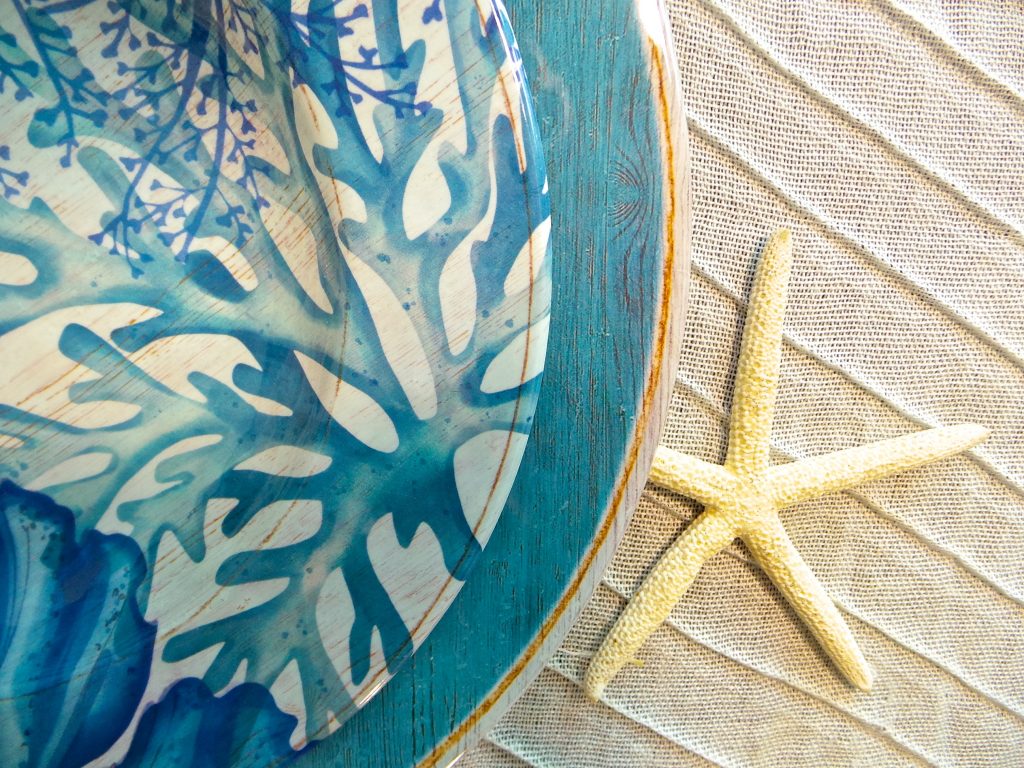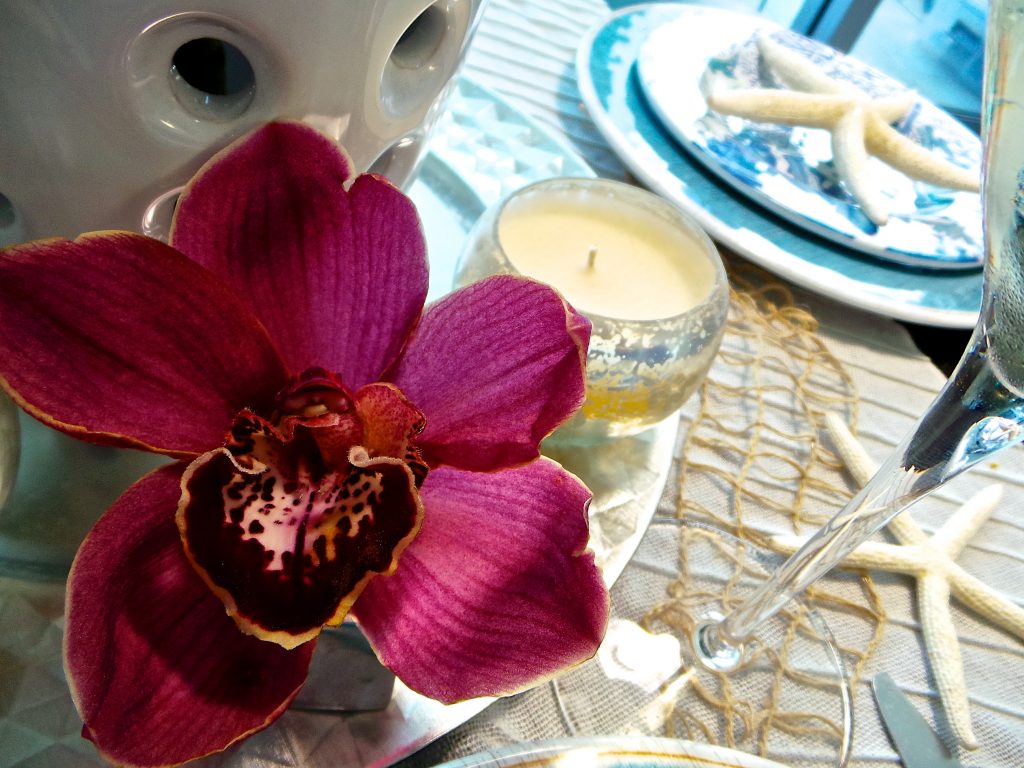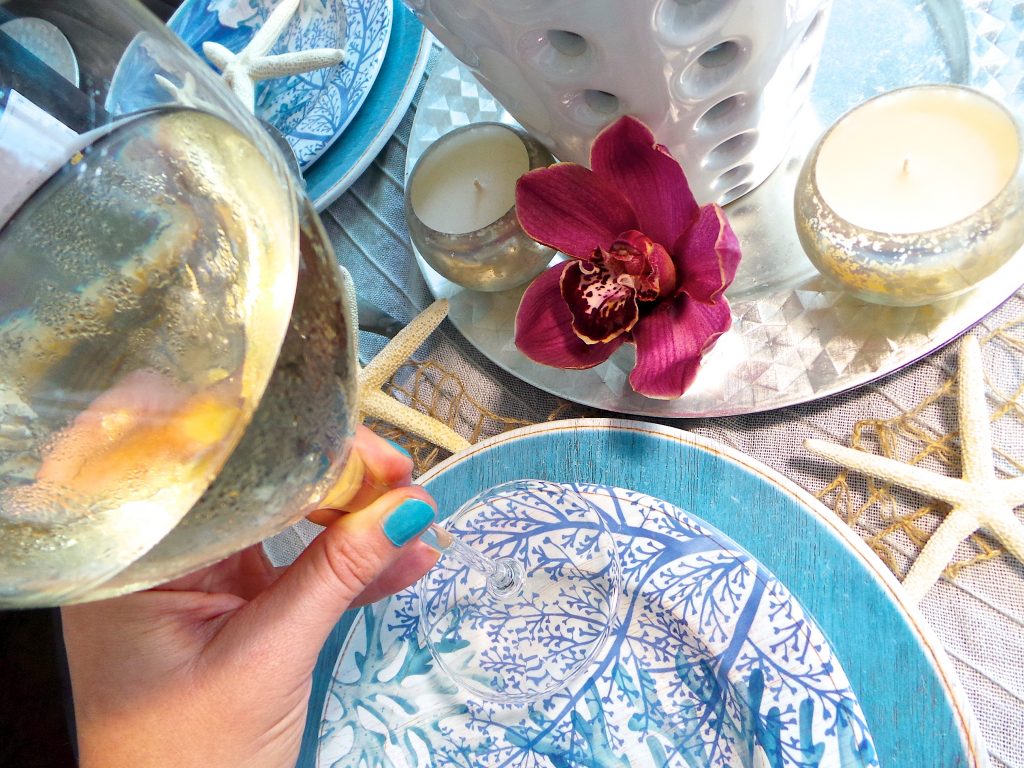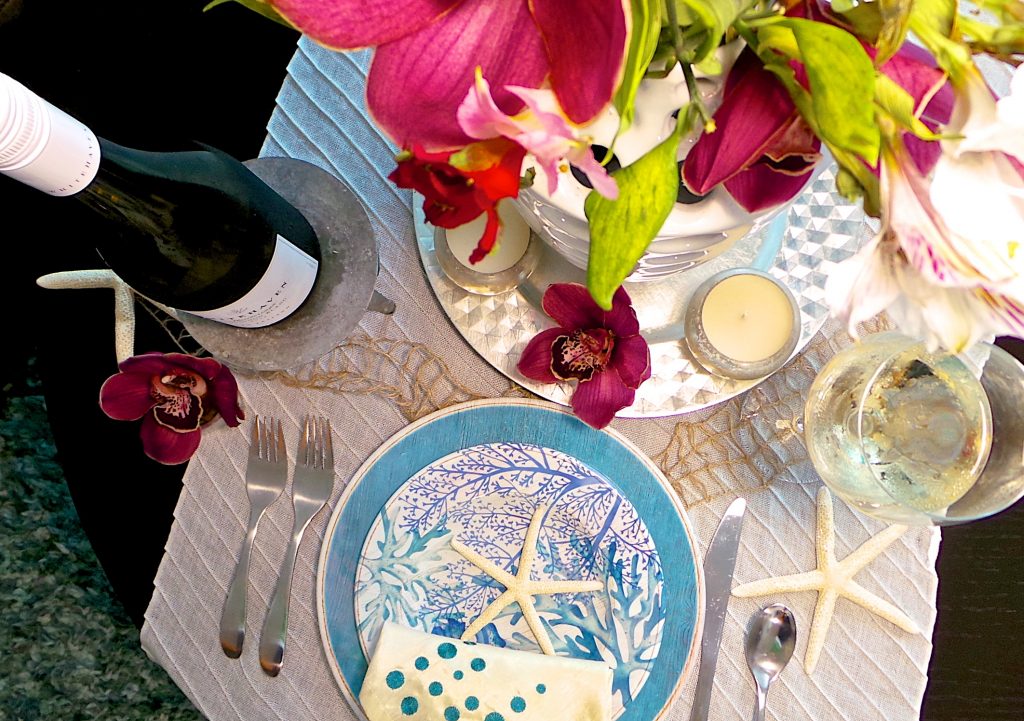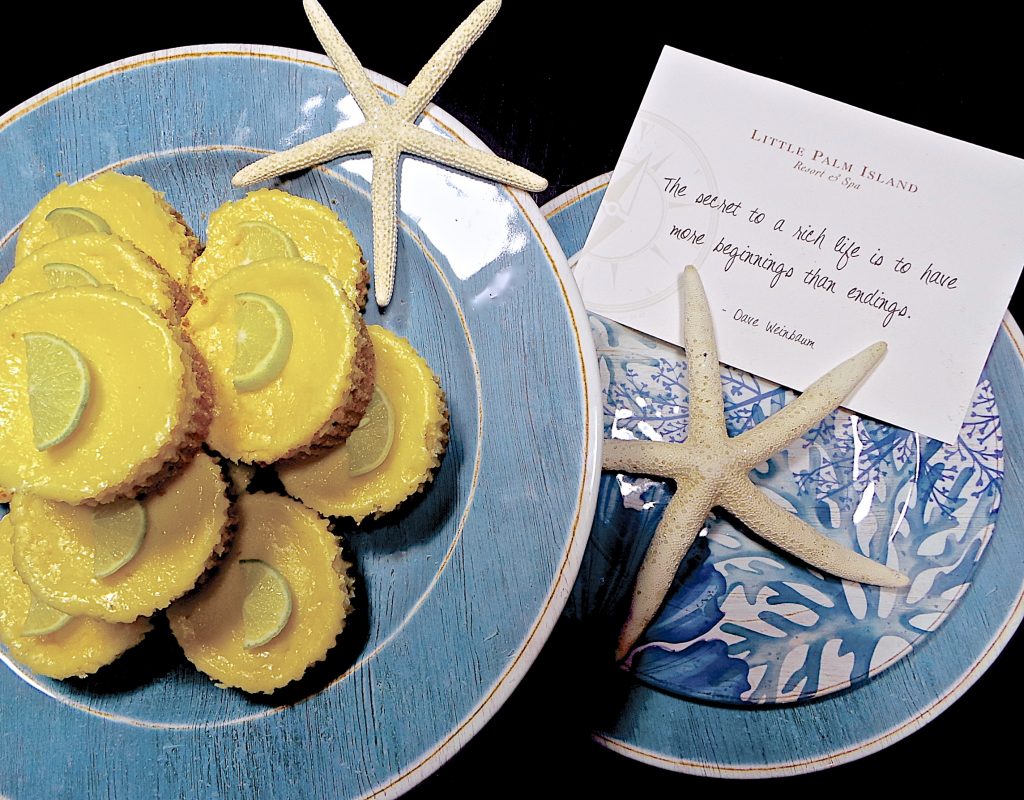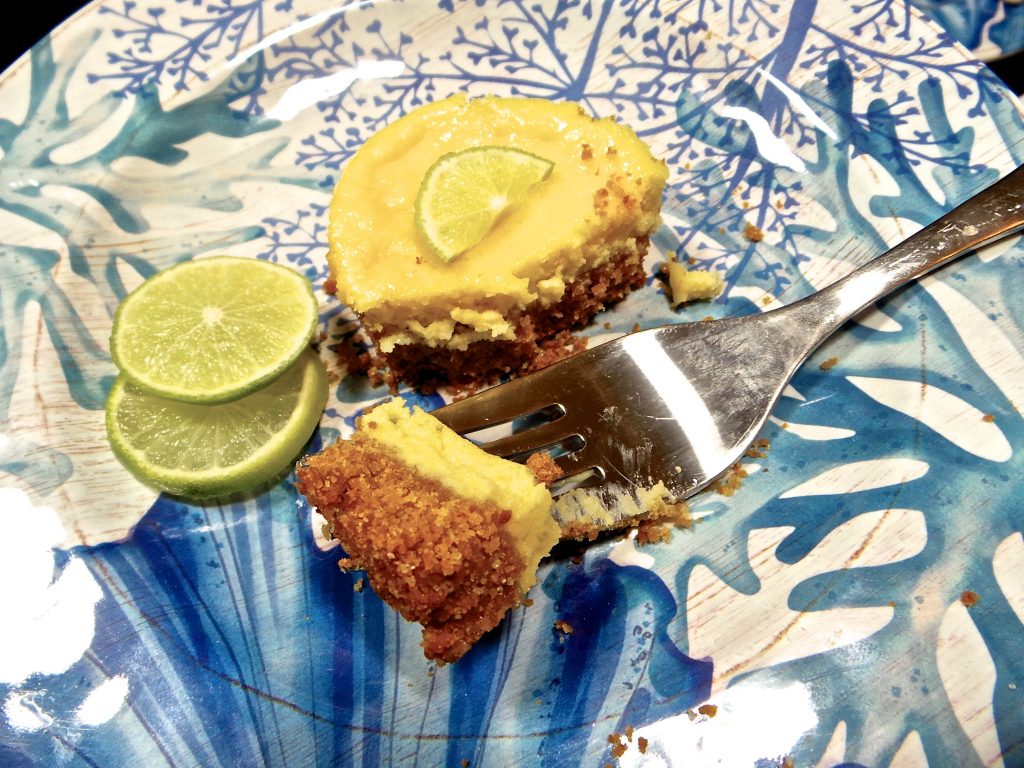 Thank you so much for taking the time to read my blog and for supporting sponsors like HSN.
I hope you and your loved ones have a wonderful holiday season!
xoxo
Kara
P.S. Don't forget that I'm co-hosting a Florida Buzz holiday Twitter party this Thursday at 2 PM EST / 11 AM PST. The hashtag will be #FLBuzzHolidayChat. Hope you can join!