Named one of America's best hipster neighborhoods by Forbes Magazine, the Wynwood Arts District is like no other area in Miami — or anywhere for that matter. Developers transformed once lifeless warehouse buildings into a vibrant outdoor museum, featuring giant walls of graffiti-style murals.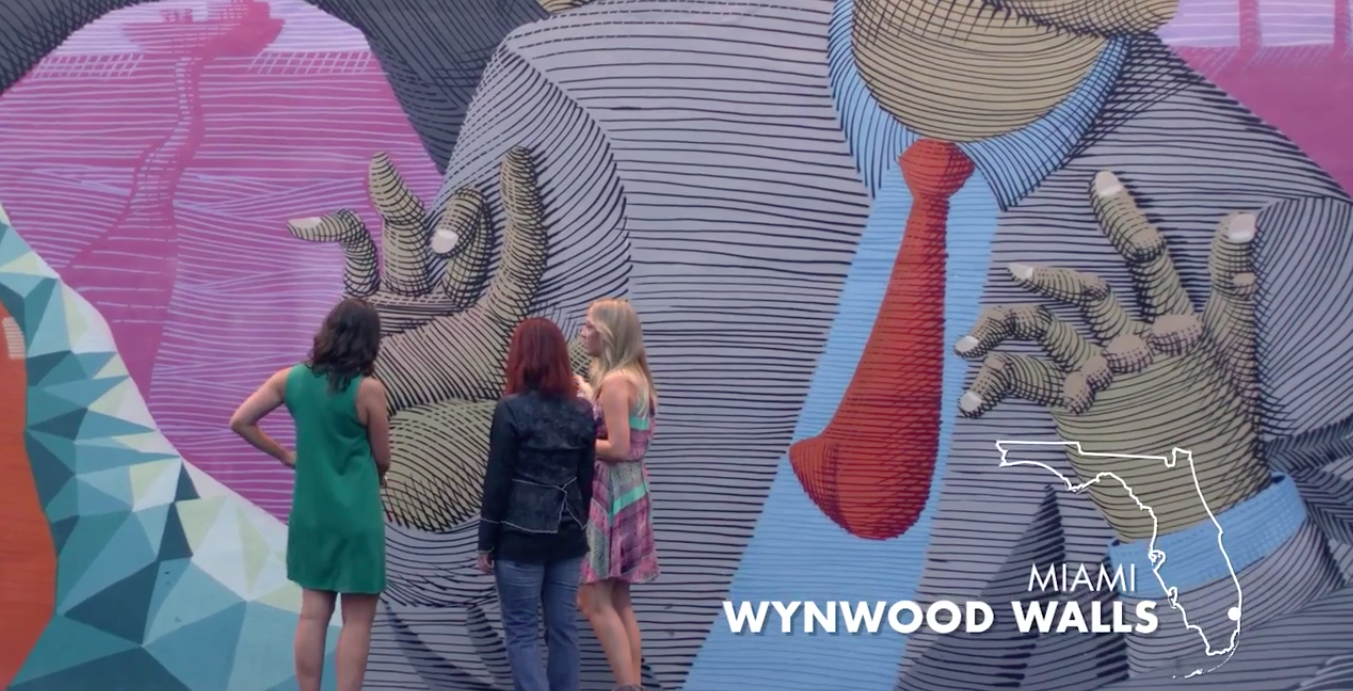 I teamed up with friend and fellow Miami journalist, Shayne Benowitz, to showcase Wynwood for a new travel video produced by Spark Studios for VISIT FLORIDA. Check it out and let me know what you think…
The centerpiece of the neighborhood is a collection of artwork at Wynwood Walls, featuring murals by world-renowned street artists. Marité Iglesias, arts manager for Goldman Properties, gave Shayne and I a tour of the current collection of wall art.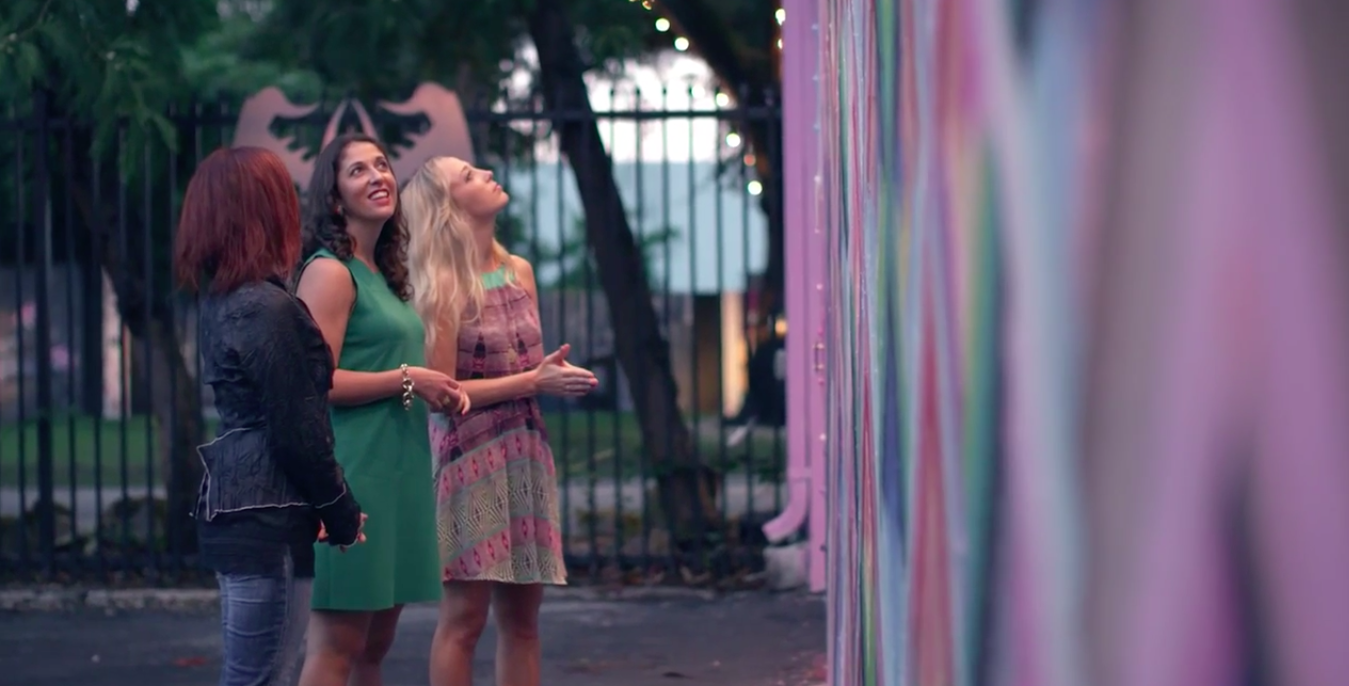 Unlike most museums, you can actually go up and touch the walls — feel the texture and analyze the depth of the colors up close.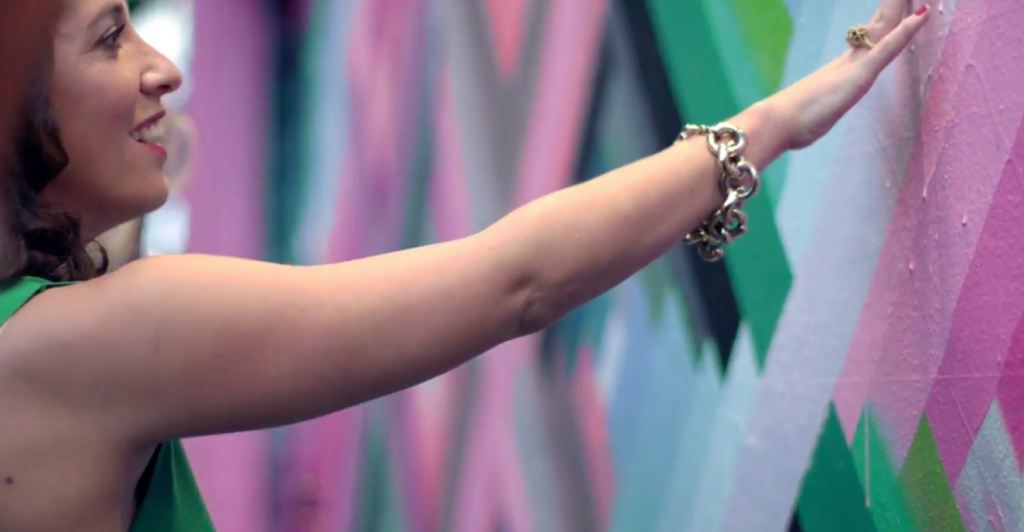 Not to mention, it's the perfect place to take a photos (even a selfie!) with an interesting backdrop. Patrick Guyer with Spark Studios, couldn't resist capturing a shot on his iPhone.
And make sure you dine at Wynwood Kitchen and Bar (2550 NW 2nd Avenue) — a restaurant concept designed by developer extraordinaire, Tony Goldman, and his equally impressive daughter, Jessica Goldman Srebnick.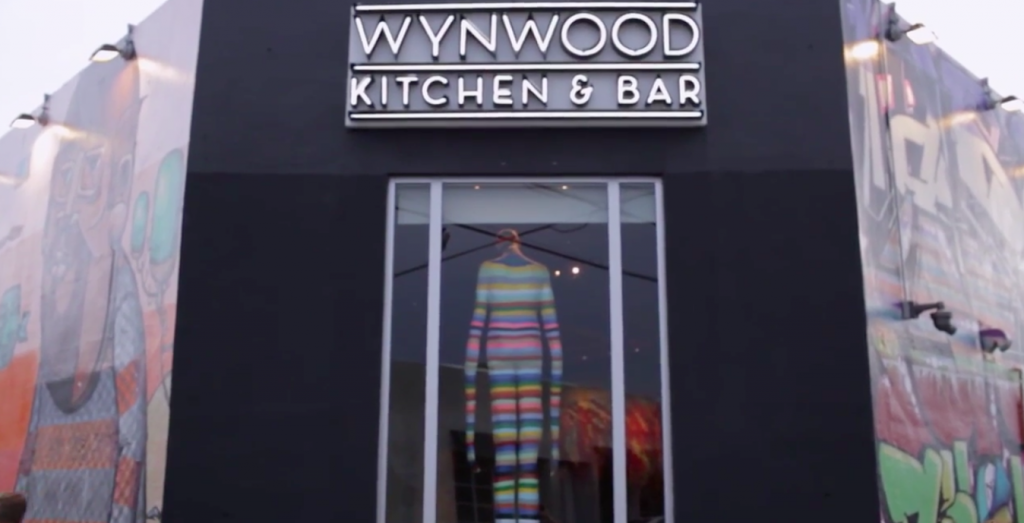 Chef Miguel Aguilar draws inspiration from the art around him and designed a menu featuring Latin-influenced small plates, giving you the opportunity to mix and match dishes on a whim.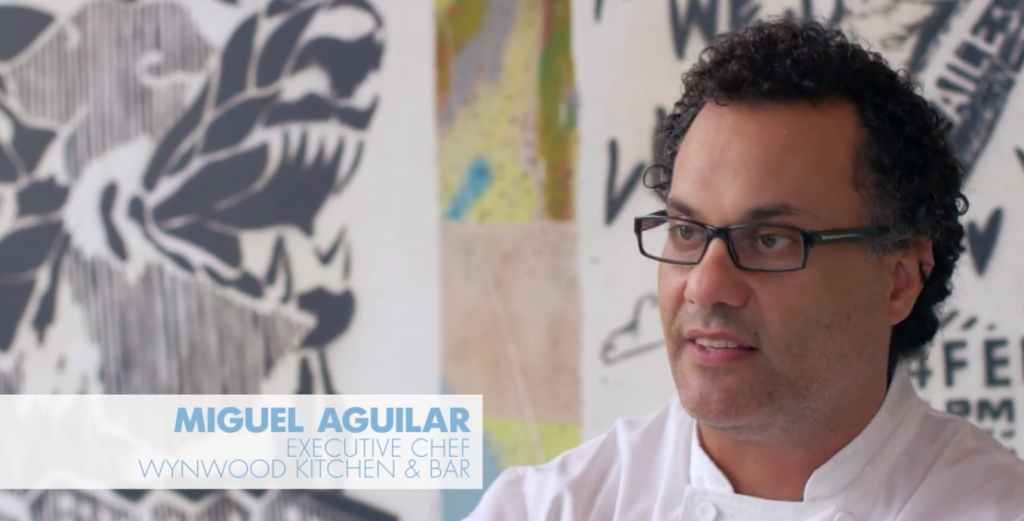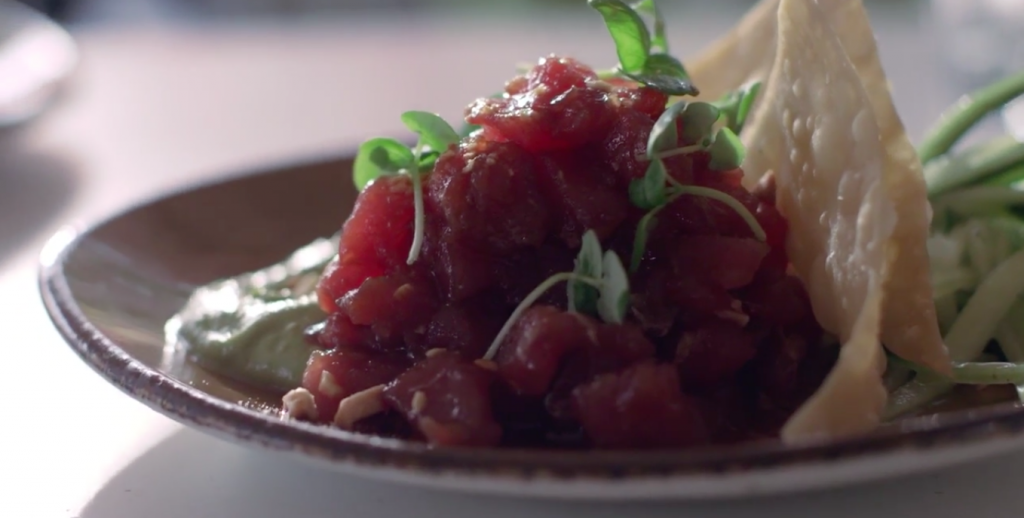 Venture out from behind the walls and you'll notice a collection of local art galleries, including one of my personal favorites, Robert Fontaine Gallery (2349 NW 2nd Avenue). This gallery with pristine white walls features works by contemporary artists from all over the world. And if you're lucky enough to meet Robert, he'll dazzle you with behind-the-scenes stories about the the artists that he handpicks to showcase.
What are you waiting for? Get out there and explore this gem of a neighborhood for yourself. It's truly like nowhere else.
Share the Love: Did you like this post? How about the video? Do me a huge favor and click here, to tell your friends about Wynwood on Twitter.
xoxo
Kara