The condo business is booming, so developers are bringing their A-game when it comes to sales strategies. And that means hosting a blow out party on a mega yacht.
Miami is a city known for it's glamorous parties and glitterati. So what did Kevin Maloney (Property Markets Group) and Michael Stern (JDS Development Group) do when they wanted to host the ultimate launch party for Echo Brickell? They hosted a yacht party, of course.
Guests boarded the Seafair Yacht in front of the InterContinental Hotel and were greeted by a lively six-piece band. Attendees browsed an indoor display showcasing what they could expect from the project. Architect Carlos Ott and yoo Studio are joining forces in the design of the tower, located in Miami's hot financial district. The development will feature 28 opulent penthouses atop the highest floors of the building.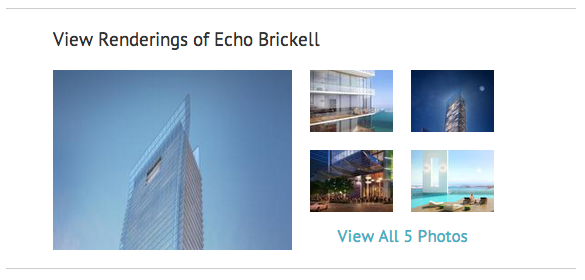 Cocktails flowed freely as the sun set and the skyline beamed brightly. So brightly, in fact, that the developers shot a super light into the night sky from the soon-to-be location for Miami's tallest residential tower. After a rousing speech by Ryan Shear, Senior Managing Director of PMG's Florida office, guests toasted to the ever-changing Miami skyline and the future home of Echo Brickell.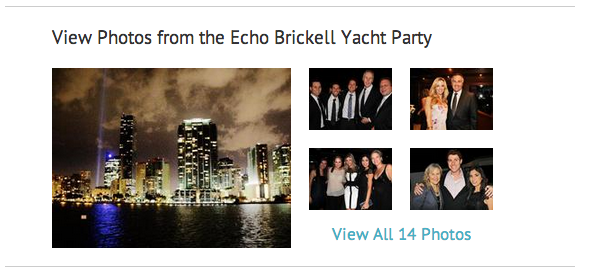 This story originally appeared on HGTV's Frontdoor.com.