Earth Day is April 22 and in Miami, we celebrate blue skies, green palm trees, crystal clear water and balmy temperatures year round.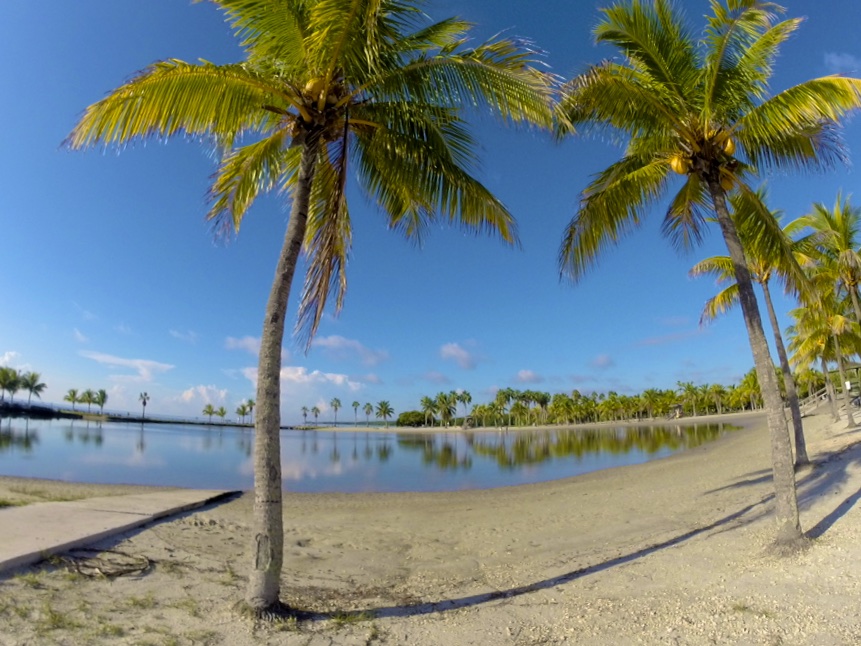 The first Earth Day began in 1970 and today more than one billion people in 192 countries participate in Earth Day activities. Here are a few ways you can get outdoors and enjoy Mother Nature in Miami.
Great Park Summit in Downtown Miami
Join local leaders for a one-day seminar on April 15 to talk about how to expand Miami's public parks, greenways and waterways. Hosted by Miami-Dade County, the event will take place at Miami-Dade College's Wolfson Campus. Tickets start at $25.
Eco-Fashion Show at Pinecrest Gardens
Pincrest Gardens is hosting a free day of activities and workshops organized by the CLEO Institute and Plant Societies on April 17 from noon to 4 p.m. Enjoy an eco-fashion show, wild life shows, lady bug releases, plant sales and more. Event is free.
Full Moon Paddle on Virginia Key
Experience the calm waters of Biscayne Bay with the full moon as your guide on April 22 and 23. Head to the Virginia Key Outdoor Center where groups will head out on a guided-tour. Cost is $30 per person (SUP or kayak) and children 12 and under are free when they travel on the same boat or board with a parent.
Sunset Kayak Adventure on Key Biscayne
Explore the Bear Cut Preserve area off of the tropical island of Key Biscayne as the sun sets and let the moon be your guide. Tours leave from Crandon Park Marina on April 22 from 7 to 9 p.m. Cost is $30 per person.
EarthFest on North Miami Beach
Join Miami EcoAdventures, a program established by Miami-Dade Parks and Recreation, for a day of free family-friendly activities and interactive exhibits on April 23 from noon to 5 p.m. at the Greynolds Park Boathouse in North Miami Beach.