A landmark for more than half a century, the Fontainebleau features an interesting design element that can be found throughout the resort: bow ties. Look closely at the photo below and you'll notice the bow ties in the tiles of the floor in the lobby.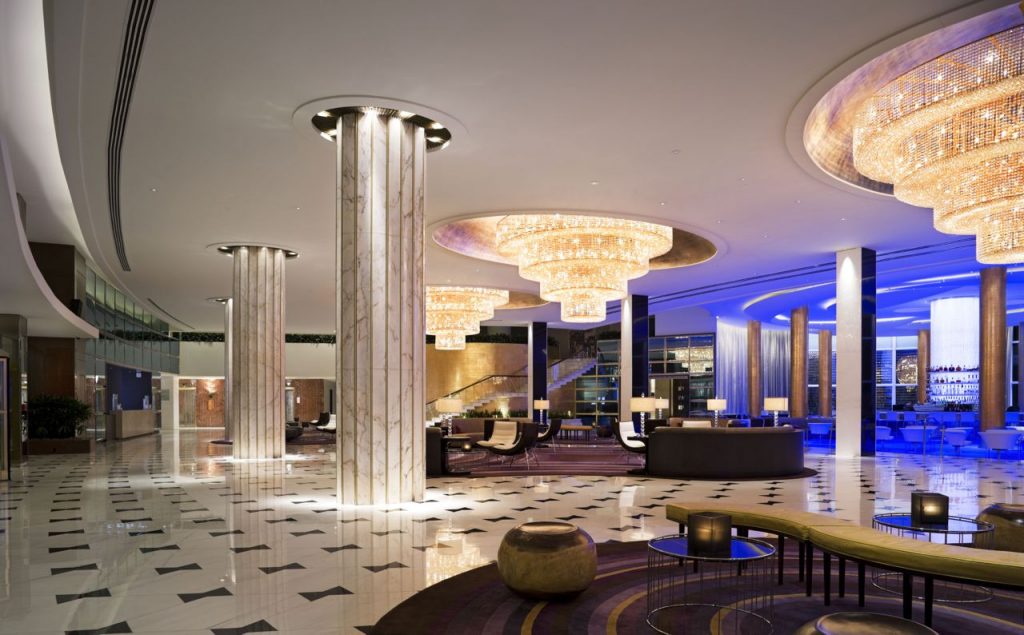 When it opened in 1954, the Fontainebleau was the largest and most luxurious hotel in South Florida. Morris Lapidus, the hotel's architect, included many interesting design elements like the curving facade and the "Staircase to Nowhere." But he also left his personal signature throughout the property: bow ties. Not only are the tiles on the floor of the lobby shaped like bow ties, but so is the pool.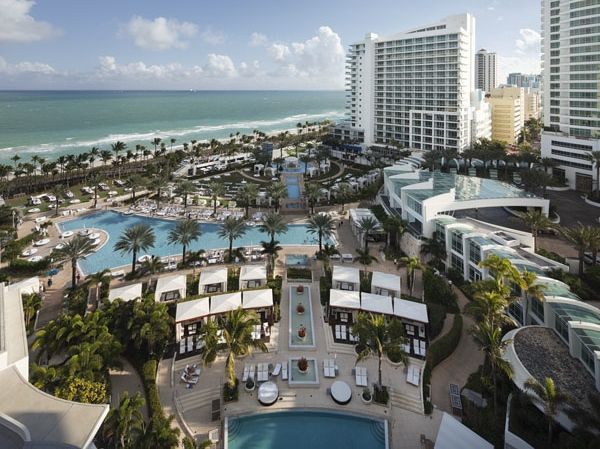 Through the 1950s and '60s, the resort reigned as Miami's place to see and be seen, and Lapidus' gently curving facade came to symbolize the very essence of glamorous Miami Beach. Celebrities and entertainers like Elvis Presley, Bob Hope, Lucille Ball and Judy Garland made the hotel so popular, that the hotel posted armed guards to bar non-guests from entering.
In 2008, the resort completed a two-and-a-half year, $1 billion renovation and expansion. Today the resort pays homage to Morris by offering actual bow ties for purchase at Bleau Signature. Coffee cups, restaurant take-out bags and even bow tie-shaped brownies are sold at the hotel.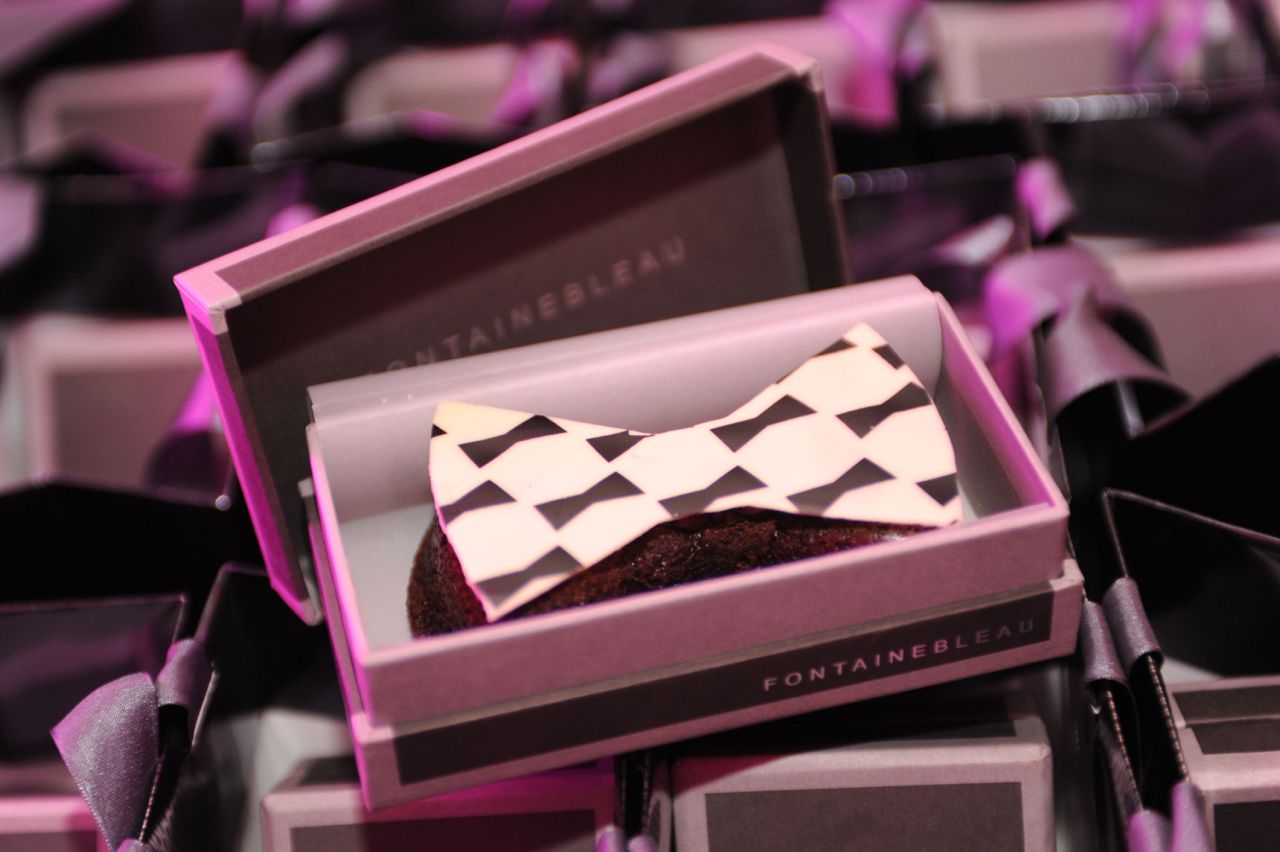 For more information about the Fontainebleau, visit fontainebleau.com.