There's something about a picture-perfect white sand beach and calm aqua-marine waters that sets the mood. Clearwater Beach has both of those qualities, which makes it a formidable choice for lovers looking for an escape. And that's why I picked the destination to highlight in my Visit Florida travel video series.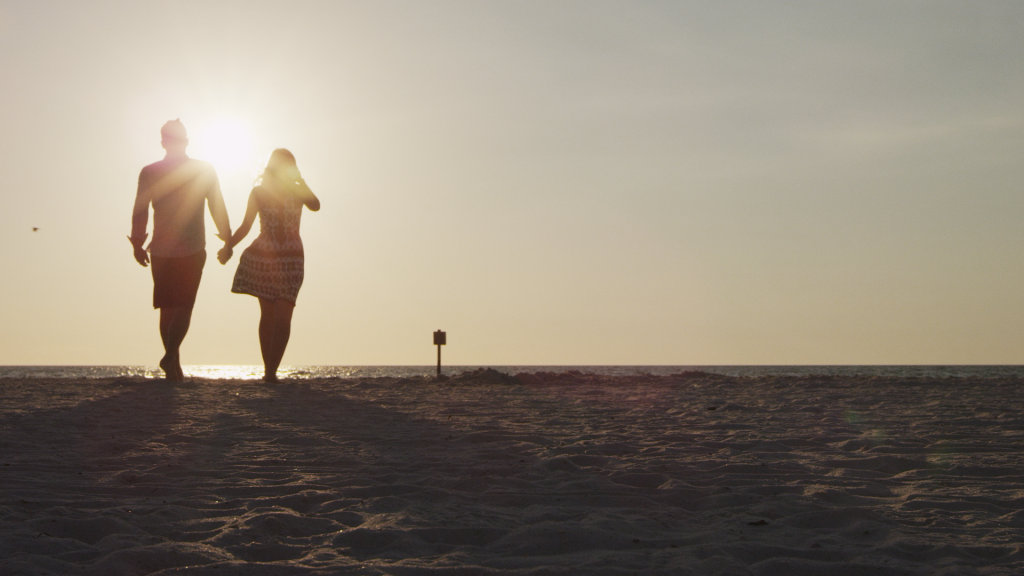 Originally, I thought it would make for a great video if we could capture a real, live marriage proposal on camera. There's that element of surprise — will she say yes? Will she cry? Will he cry? My editor at Visit Florida and the production team at Spark Studios gave me the go ahead, so I began planning and picked the Sandpearl Resort to feature in the video. I mean look at this place…it's gorgeous.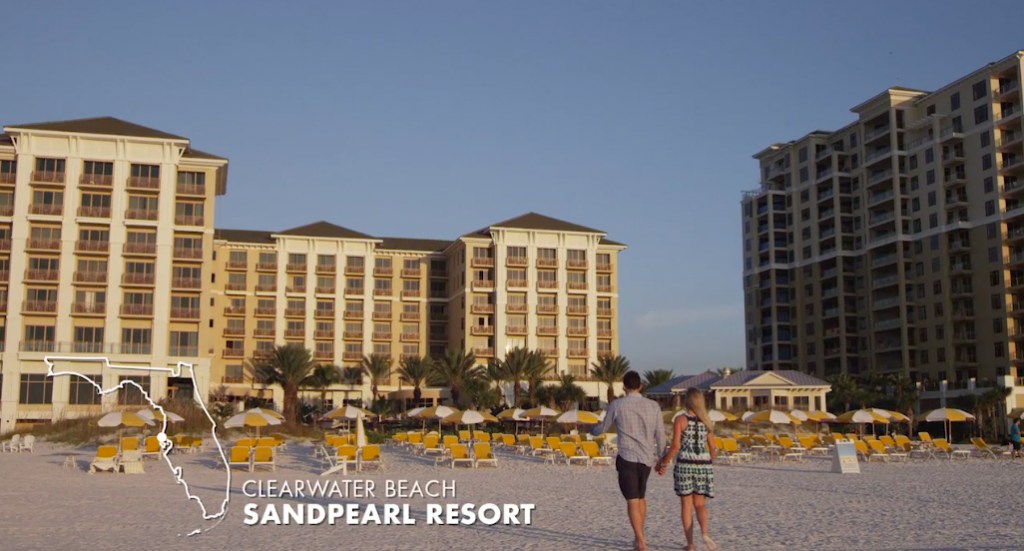 But I ran into a problem. I couldn't find anyone in my network who wanted to go down on one knee with the cameras rolling. I mean, I can see why some people would want to keep that moment private. Like I said, the answer is not guaranteed — there's some risk involved! But nonetheless, no takers. So when no one stepped up to the plate, we opted for a general romance storyline. And in my opinion, it turned out beautifully. Let me know what you think…
One of my favorite parts of the video is the beginning credits where my hubby comes in for a giant bear hug. As my dad likes to say, Jeremy is the eye candy in all of my videos, lol.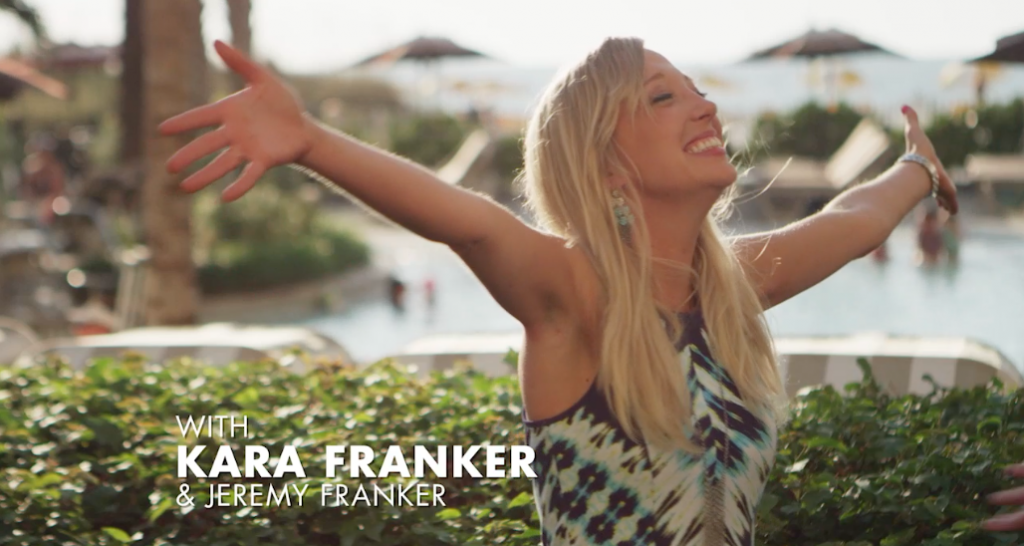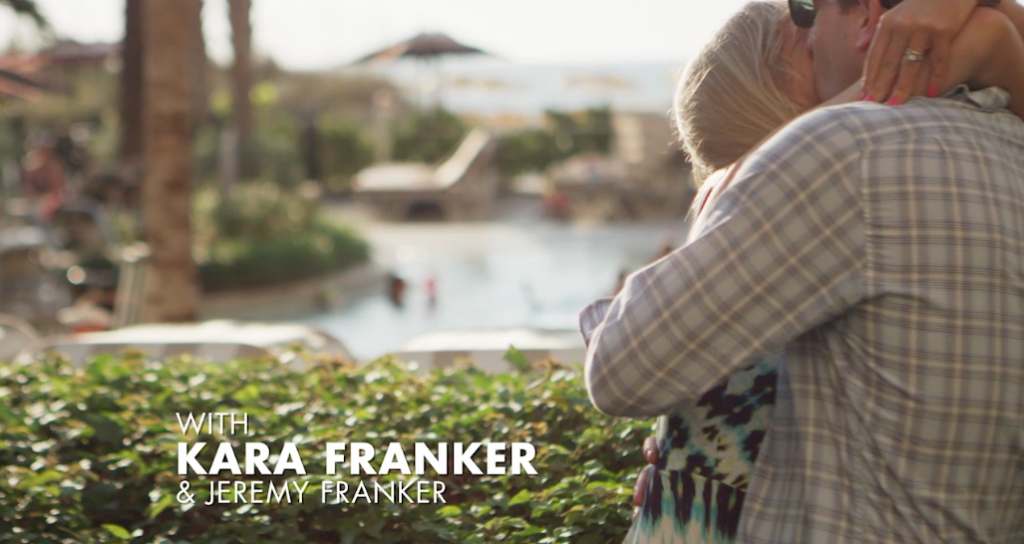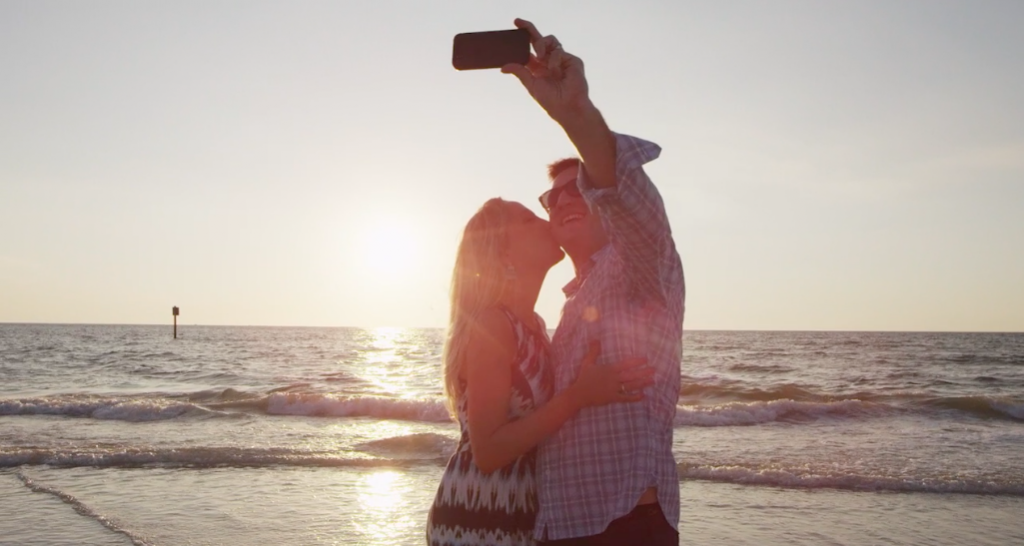 I invited friends of ours, Daniella and Randy Mogg, to join us for the shoot. They were able to describe their experience at the resort and the romantic ambiance in an authentic and real way. It was a pleasure to get to work with them. And we always have a blast together. Although, Dani couldn't drink any of that champagne because of the little bun in the oven. I'd like to get all the credit for Baby Ethan's first travel video debut. :)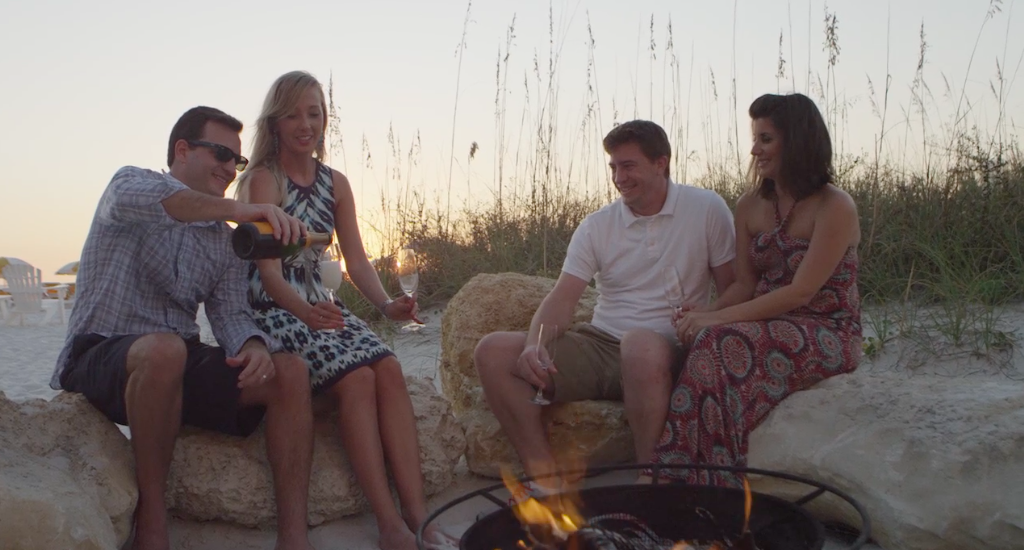 We tried a variety of tasty dishes at Carreta on the Gulf and I enjoyed interviewing Sean Reagan, who elegantly described the dining experience. And my friend Jonathan Pelletier, Director of Food & Beverage at the resort, was a joy to work with on this project. He's the photographer behind all of those fabulous photos on the Sandpearl's Instagram account. The entire hotel staff was great during the production. The resort truly is a friendly and welcoming place — luxurious, but not pretentious.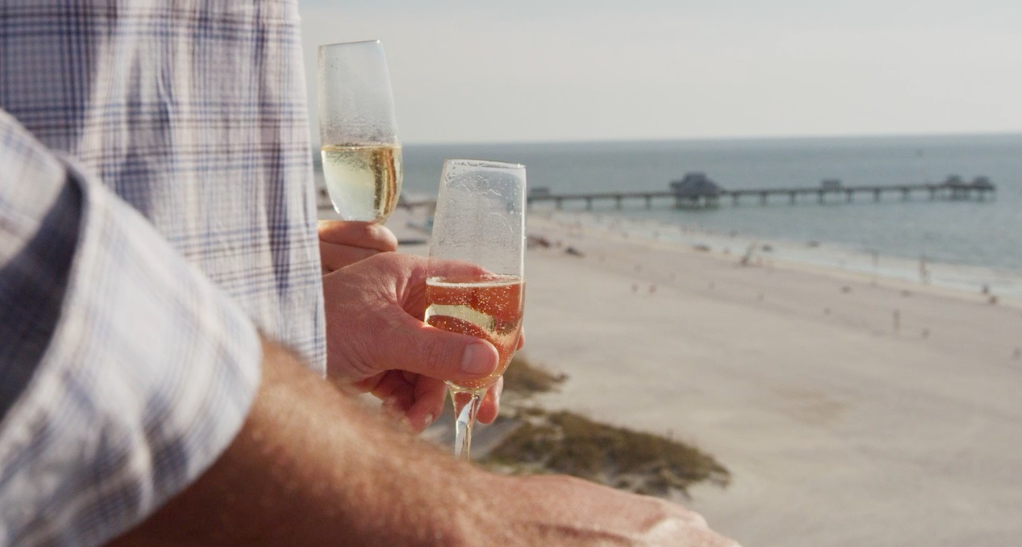 As always, Dylan Melcher and Patrick Guyer with Spark Studios were a blast to work with — those two, and all the Spark peeps, are very talented.
Is it weird if I think I'm the luckiest girl in the world? Who gets to do this!? I'm blessed beyond measure. But I don't want to hoard all the blessings for myself, so if you're thinking about launching a blog (doesn't have to be travel — could be any topic), let me know how I can help you get started.
xoxo
Kara