The following poem is a very personal peek into my marriage of 11 years. Jeremy and I have dated since I was 16 and he was 17. That's half my life!
I decided to publish this poem as a blog post (with his blessing) for two reasons:
1). So my kid can read it one day, and
2). To encourage others not to give up in their search for love, or to hold on to it for dear life.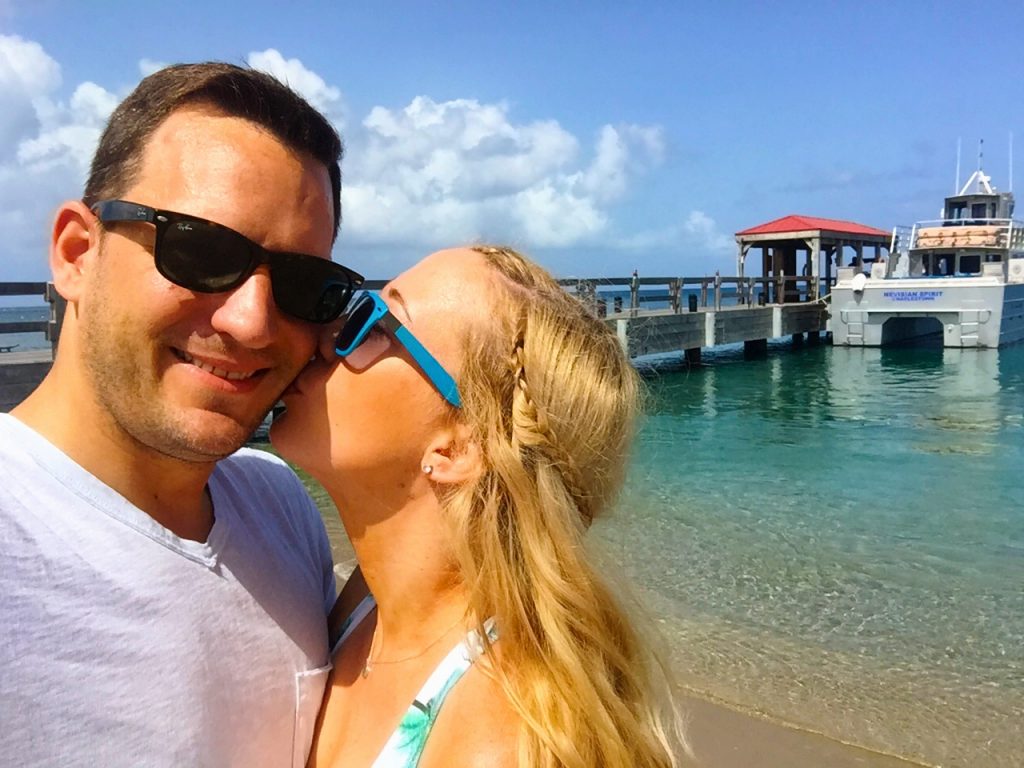 Young, Wild and Free: Our 11 Year Anniversary
The world stands still when I'm with you,
And it has ever since we were in high school.
We first met in Mr. Hankin's chemistry class,
You: the cool, cocky QB, and me: a dancer, full of sass.
Homecoming was our very first date,
The beginning of an adventure so great.
That led to college as Jayhawks at KU,
KC Chiefs games, then law school in the Lou.
I hungered for a life that was young, wild and free.
I dreamt of tropical beaches and uncharted territory.
Instead of reining me in behind a white picket fence,
Where picture-perfect suburbia can get dense,
You said: pick the place where you want to go.
Florida? The Caribbean? Sure, I'll follow.
A surprise marriage proposal in Key West,
It was proof you were serious, so I said yes.
Then that memorable summer in sweet St. Pete Beach,
And a wedding in the Bahamas that couldn't be beat.
The next summer we lived in the USVI.
St. John Sundays, Foxy's fire water, oh my!
Then as fate would have it, we landed in Miami.
Such glitz, glam and excitement in the Magic City!
As the city has grown, we have too.
It's been nearly a decade since that big move.
I've witnessed you go from a wide-eyed Kansas kid,
To a powerhouse lawyer who knows how to rid,
The system of crime and injustice; you're up for the fight.
Not to tow a company line, but to do what is right.
Your courtroom demeanor and integrity aside,
Your heart is as big as the ocean is wide.
Every moment I love you more than the last.
How can that even be possible, I ask.
I have crazy ideas and rarely do things the conventional way,
But you encourage me to be me. Every. Single. Day.
I'm obsessed with you, I truly am,
You are an absolutely incredible man.
And here we are, getting ready for the biggest adventure yet,
A baby, say what!? Can you even believe it?
My dream for our child is to be young, wild and free.
To explore oceans and islands with you and me.
To pick up and go wherever and whenever we want,
To not be tied down by expectations and whatnot.
To live better stories, full of suspense and plot twists,
To love dangerously and to take some big risks.
I've spent more than half my life with you by my side,
And I thank God every day that you AND this new baby are mine.
xoxo
Kara