I'll admit that I'm an obsessive dog mom.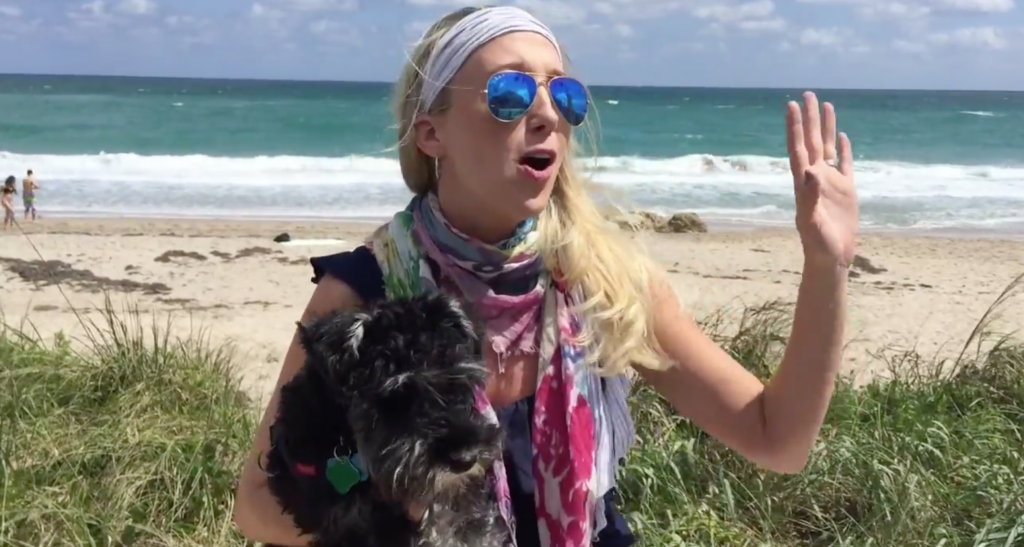 I buy my two mini schnauzers fancy food and I take them to get groomed at this trendy place called The Dog Bar on South Beach. If someone told me to transition to raw dog food for example because it's the best, then I would do it in a heartbeat. I only ever want the best for my babies.
Since I work from home, they both get 24/7 attention and they're spoiled rotten.
And I like to make GoPro videos starring my dogs:
I told you that I'm a little obsessed. But recent events have me wondering if I'm officially the worst dog mom on the planet.
But first, allow me to introduce you to my pups. They love the beach, staying at luxury hotels and SUP-ing. They're VERY spoiled.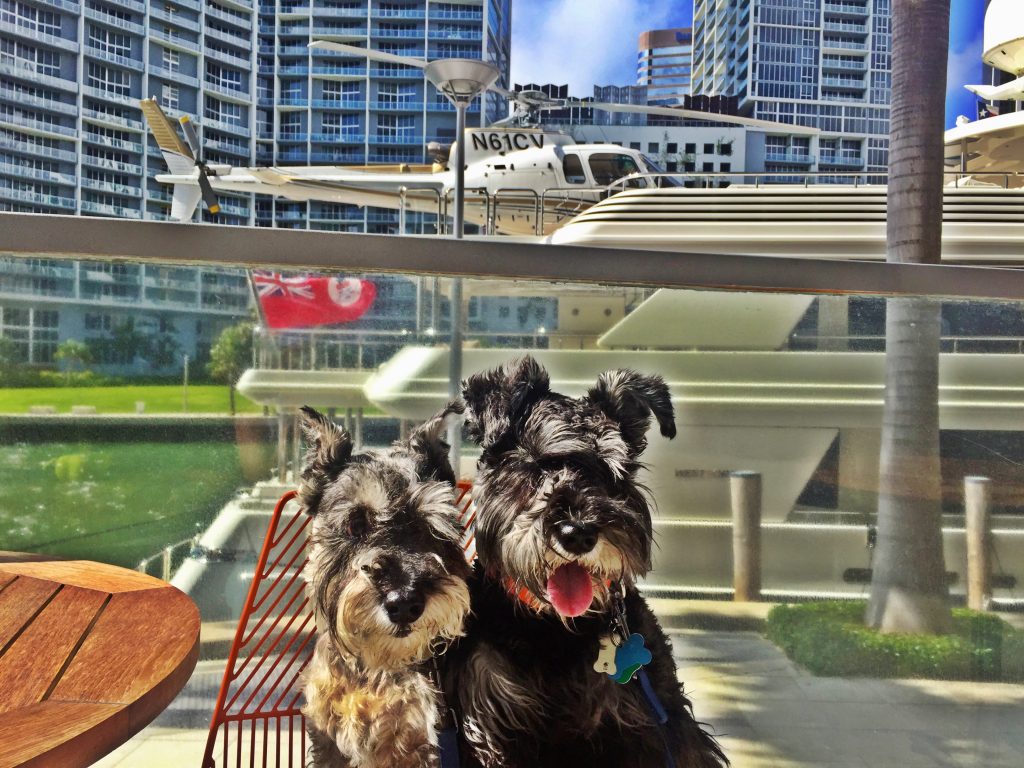 Meet The Old Man.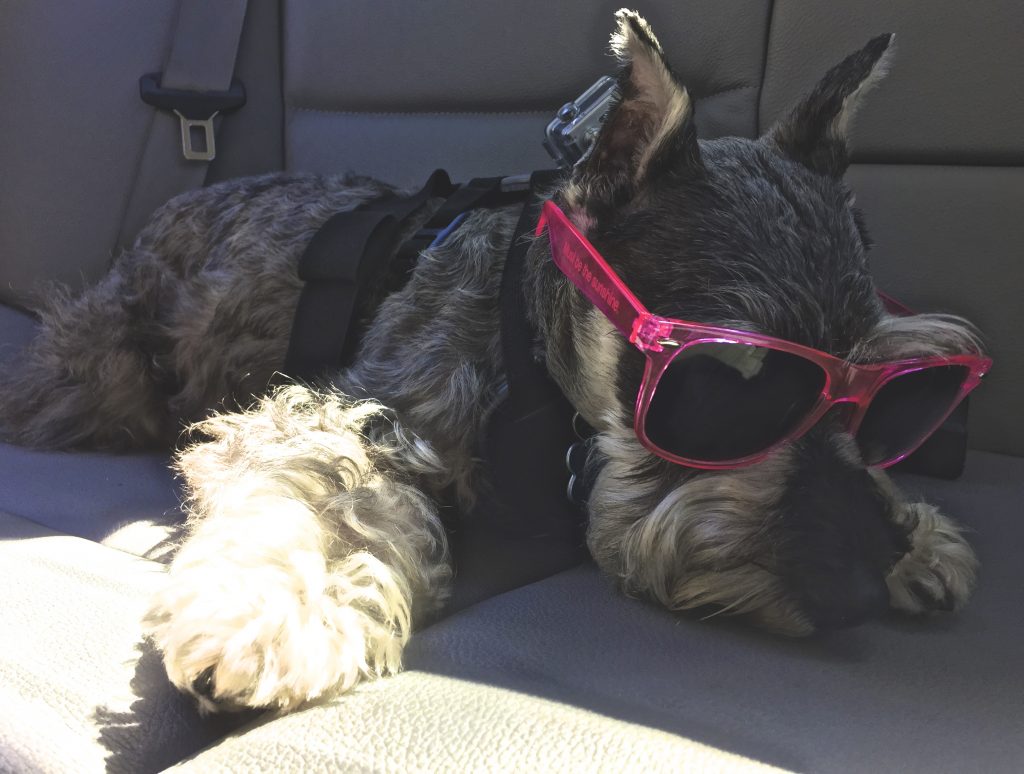 His name is Elway and I gave him to my then boyfriend/now husband almost 12 years ago for his birthday. We call him The Old Man because he's crotchety, stubborn, a little senile, very moody and he's stuck in his old dog ways. And we love him to pieces.
He's mad at us because we moved him from a house with a yard to the 42nd floor of a high-rise condominium in downtown Miami. Oh and he screams at people in the elevator where we live.
And believe me when I say that he screams.
But he's got a huge heart and when he's not making that awful noise, he's a sweet little old thing.
Now meet Mr. Ponce de Leon.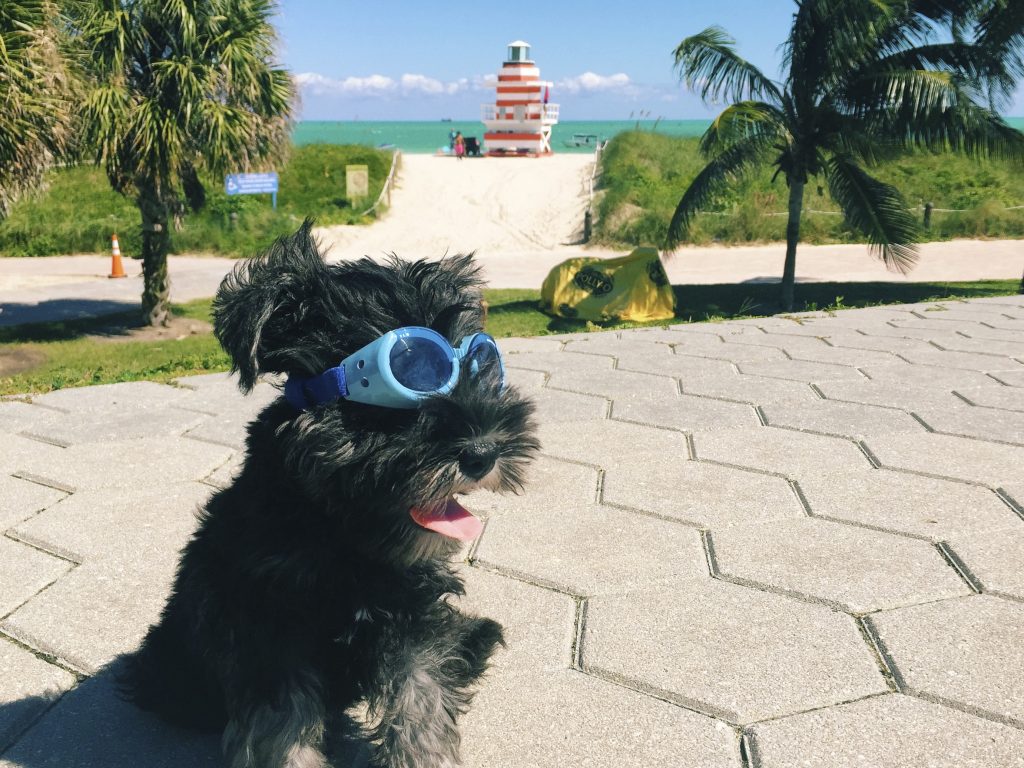 He's a 9-month old schnauzer puppy who is obsessed with driving The Old Man crazy, as well as stealing his toys and all the affection and attention from his parents. Ponce has a TON of energy and he likes to pose for photos — Instagram, Facebook, Twitter — he loves social media.
In fact, he thinks of himself as a puppy star. And he has the publicity to prove it. This makes Elway's fans (yes, The Old Man has fans) angry because they think Ponce is stealing the limelight (which he is).
And when Ponce isn't yanking on The Old Man's beard or boxing him in the face, he's a sweet little angel.
Here's a photo of him when he was brand new…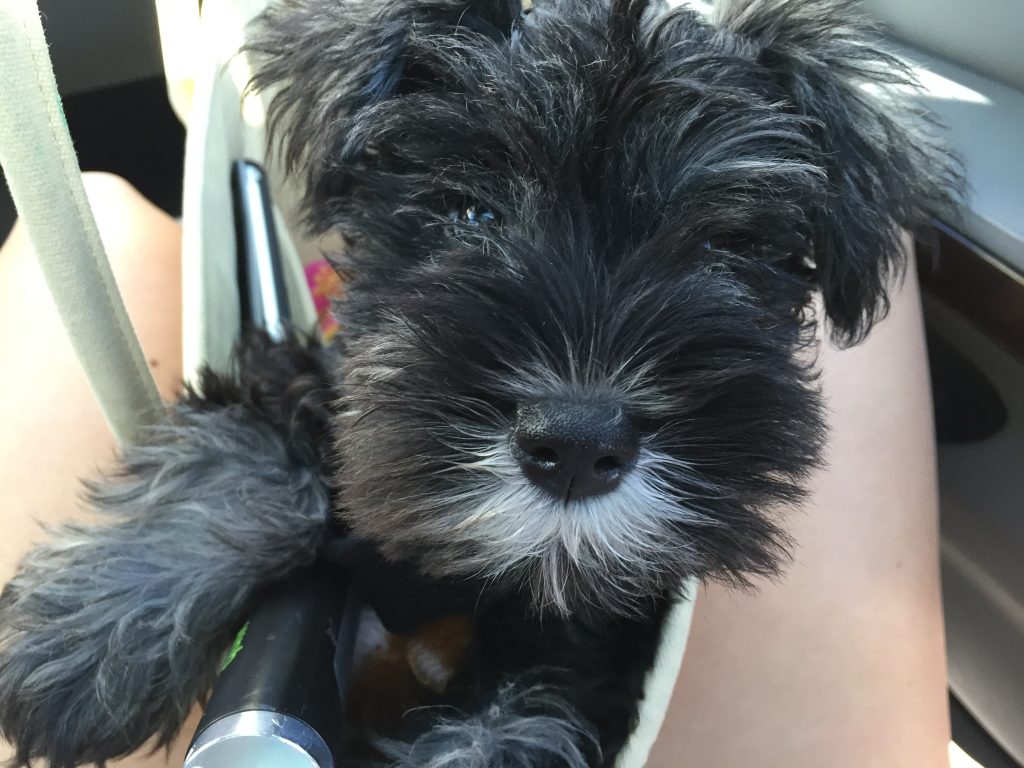 Now, let's get back to why I'm a bad dog mom…
We recently noticed that Ponce has been picking up some of The Old Man's bad habits, most noticeably:
1. Licking himself so much that his entire body smells like skunk breath,
2. High-pitch screeching at people and/or other dogs in the elevator.
We have officially become that unruly family that everyone either whispers about or overtly stares at, wondering what the heck we did to our dogs to make them so obnoxious. What joy.
Something must be done about this, but what?
I tried to keep them separated, thinking Ponce would quit mimicking The Old Man. But it didn't stop The Old Man from belting out his eardrum-shattering screeches.
The divide and conquer strategy.
Okay, so we tried a divide and conquer strategy where I'd take the puppy outside three to four times a day. And the hubby was supposed to take The Old Man out three times a day.
Then I wouldn't have to be embarrassed by The Old Man and everyone in the building can think my husband is the one with absolute zero dog parenting skills instead of me. Brilliant!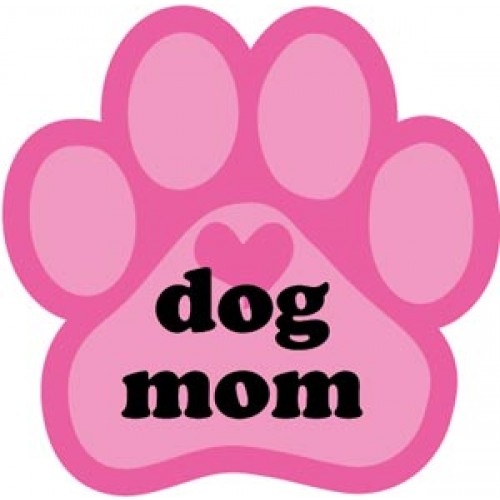 But it didn't really work.
Inevitably the hubby couldn't run home to take The Old Man out because he'd be stuck at work and then there I was. Again. Screaming dogs. Sour looks. Crying children. Yes, they made kids cry!
One time an adorable four-year-old girl looked up at me with pleading eyes and asked, "Why are they making that noise?"
Honey, I wish I knew.
THE theory.
We have a theory. And pardon me if it's a little crude, but we think that Elway's voice/bark/screech/whatever that is, is so high-pitched because we had his…ahem…male parts…um…okay, his balls…removed too early. Like WAY too early.
What else could possibly explain that sound?
I've Googled this theory with no luck. I've asked our vet, who doesn't necessarily shoot down the theory, but also thinks we're kinda crazy.
Regardless, I'm left with a screeching, stubborn old dog and a crazed-out puppy who thinks it's awesome to mimic him. Major facepalm.
Needless to say, while we haven't solved this dilemma, we also haven't neutered the young one because what if the same exact thing happens to him?
In the meantime, Ponce has added a healthy dose of humping random objects (including The Old Man) to his daily routine.
What is a dog mom to do? A cold and swift ball removal might stop the gyrations, but will it stop him from developing a deeper and presumably less annoying bark?
The Old Man is begging for the young one's castration, thinking it'll settle the young pup down and he can get back to doing fun stuff like SUP-ing.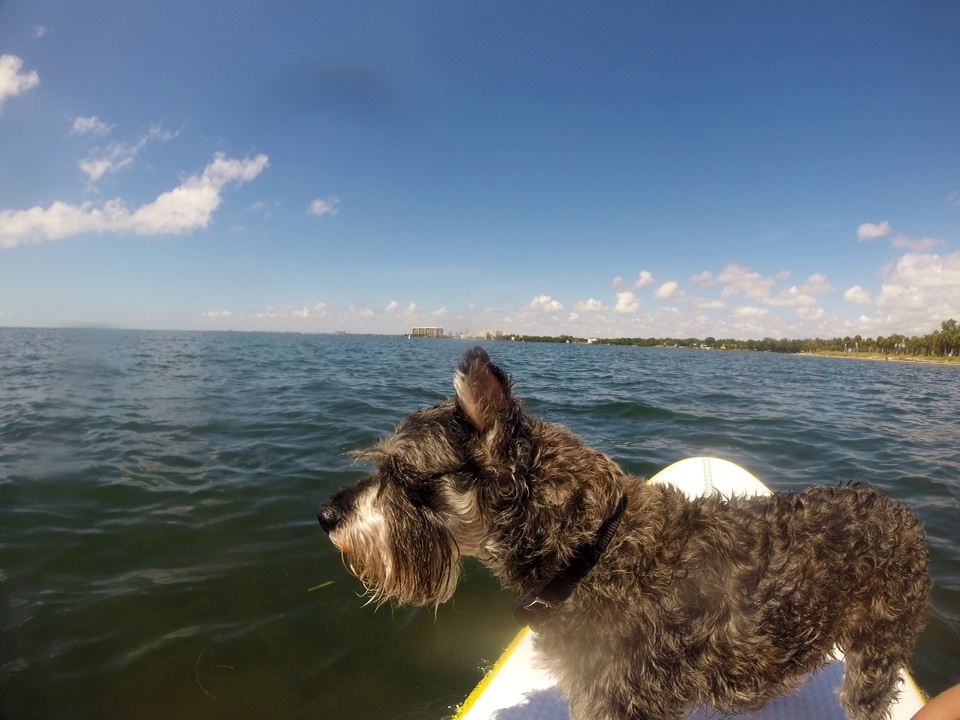 So we made an appointment at the vet to get Ponce neutered.
But much to Ponce's delight, we ended up having to postpone the neutering appointment for a work trip.
It came time for his second appointment. The vet called the day before the big day to tell us that some sort of machine they use to monitor the patient was getting fixed and hadn't yet been returned.
Ponce was overjoyed.
He'd won twice!
Third time's the charm. Maybe.
In the meantime, I had done some research and found out that we could get the procedure done for much cheaper ($30 instead of almost $400!!!) if we took him to a pet spay/neutering clinic run by a state grant program. I couldn't believe the savings, so I signed Ponce up.
Our instructions: be there at 7 a.m. sharp or you might not get in. Okay. I had no idea that ball removal was such a punctual, red carpet affair, but sure we'll be there.
After an extra early wake up call and schlepping from downtown to way down south — like almost to the Florida Keys — we arrived at 7:27.
For Miamians, that's basically on time. And they accepted him! Congrats Ponce!
He wasn't as excited.
I think we were so proud of ourselves for actually making it to the appointment in rush hour traffic on a weekday with zero sleep, that we sort of overlooked the facilities. Imagine a makeshift trailer parked in the middle of a justice center parking lot (in true state government fashion).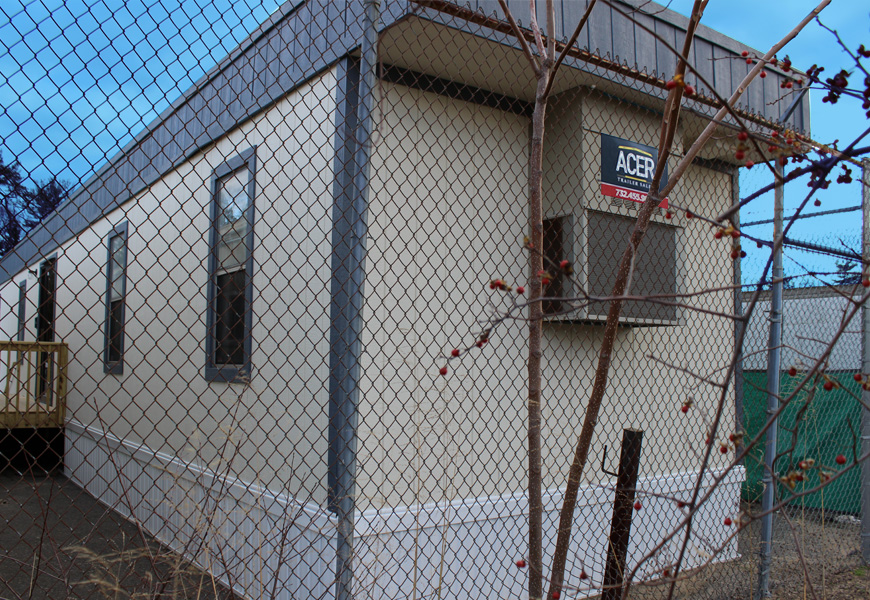 It wasn't until we were sitting down for coffee nearby that we started to read the pamphlet they gave us. Something about how they were going to give him a "green tattoo line" that would be a "universal signal" that he had received the procedure.
Um what? He's a boy. Isn't that kind of obvious?
Why the tattoo? And what was up with that trailer? Did we just drop off our dog there? What is wrong with us?
All to save some cash? Okay, it's a lot of cash though.
And this is a state-run program, so don't they have to know what they're doing? I mean, besides the whole tattoo thing. People line up at the trailer to get this procedure for their pets, so it must be a good place.
We distracted ourselves with some work for a little while before I looked up at my husband and asked him how he thought Ponce was doing.
I'm worried about him, I admitted. Maybe this wasn't such a good idea. He's probably sitting there, shivering, ball-less, all by himself. Why haven't they called us yet? Shouldn't he be done by now? It takes like 10 minutes.
We decided to drive back to the clinic and find out how he was doing. But the clinic was closed.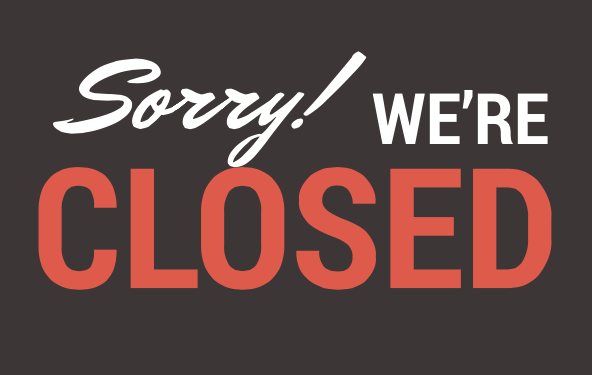 Closed!?
It's closed on a weekday, during business hours. And they have our dog!
We freaked out (meaning I freaked out).
After freaking out for awhile and finally looking at the door, we figured out that they close for an hour and a half. AN HOUR AND A HALF. During the day.
Poor Ponce! He's probably sitting in there all alone while employees stuff their faces with Chipotle and browse their Facebook feeds. What have we done!?
We're pissed.
The hubby's pissed because he's already missed a half day of work and it's my fault.
I'm pissed that my poor little puppy is suffering and it's my fault.
All for what? So that stuck-up people in my building won't think I'm a bad dog mom!? The insanity.
We wait. And wait. A line starts to form in front of the door. Apparently there's an afternoon call time as well.
Finally the door opens and it's a mad house rush. People. Dogs. And even some cats. All trying to get in for first access to surgical procedures on the cheap. It's oddly like Black Friday — only no one walks away with a Tickle Me Elmo.
I frantically push my way in. Dog mom coming through!
Me to the lady at the desk: I need my dog back.
Lady: did we call you?
Me: um, no but…
Lady: then he isn't ready yet.
Me: Ready? What is this? A hair salon? We dropped him off at 7:27 a.m. and it's after 1 p.m. It's a 10-minute procedure and he's been here for 6.5 hours and you guys left him all alone!
Lady: (now glaring at me and I swear it looks like she has sour cream in the corner of her mouth) what's his name? I'll check on him.
Me: Mr. Ponce de Leon.
Lady: (Now sporting a deeper scowl) wait here.
We wait.
Lady: he hasn't had the procedure yet and it's going to be awhile. We'll call you when he's done (motioning for us to step aside).
Husband: Actually we'll take him home now.
Yay! It's a puppy jail break!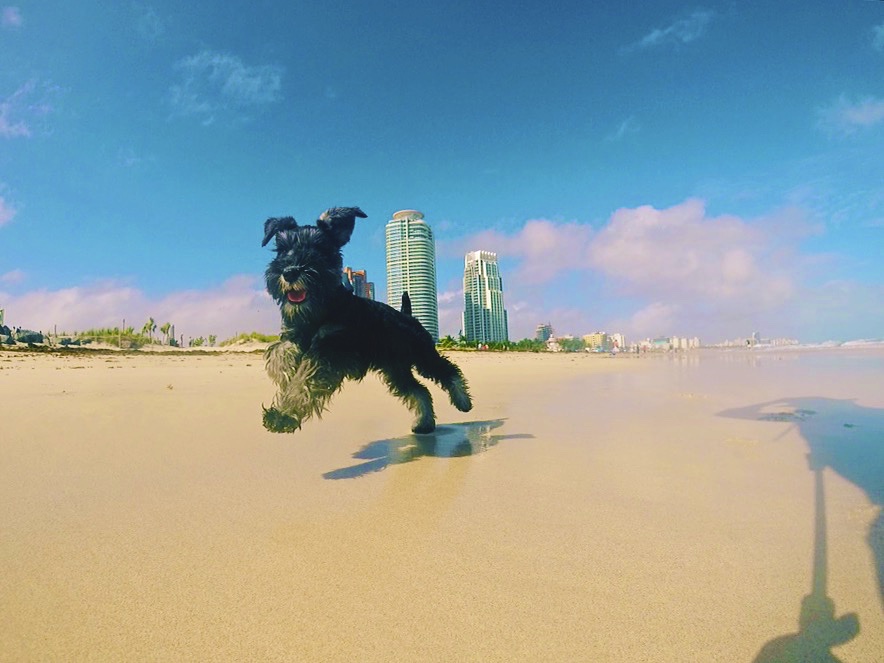 Ponce came out tattoo-less and still intact (a word my dad likes to use, sounding so official and doctorly). And I've never seen that dog so happy to see us!
We told the clinic they could keep Ponce's fee as a donation and tore out of there like we had just saved the world. Or one dog.
He skated by unscathed for the THIRD time.
When we got home we got a phone call from the vet. Yes, literally minutes after we got home.
Vet: We have the machine back. Would you like to make an appointment for Ponce?
To be continued…