Whenever I get the chance, I love to criss-cross Alligator Alley through the Everglades and escape Miami for a little R&R on the southwest coast of Florida. The sunsets are spectacular and there are a ton of fun events year round.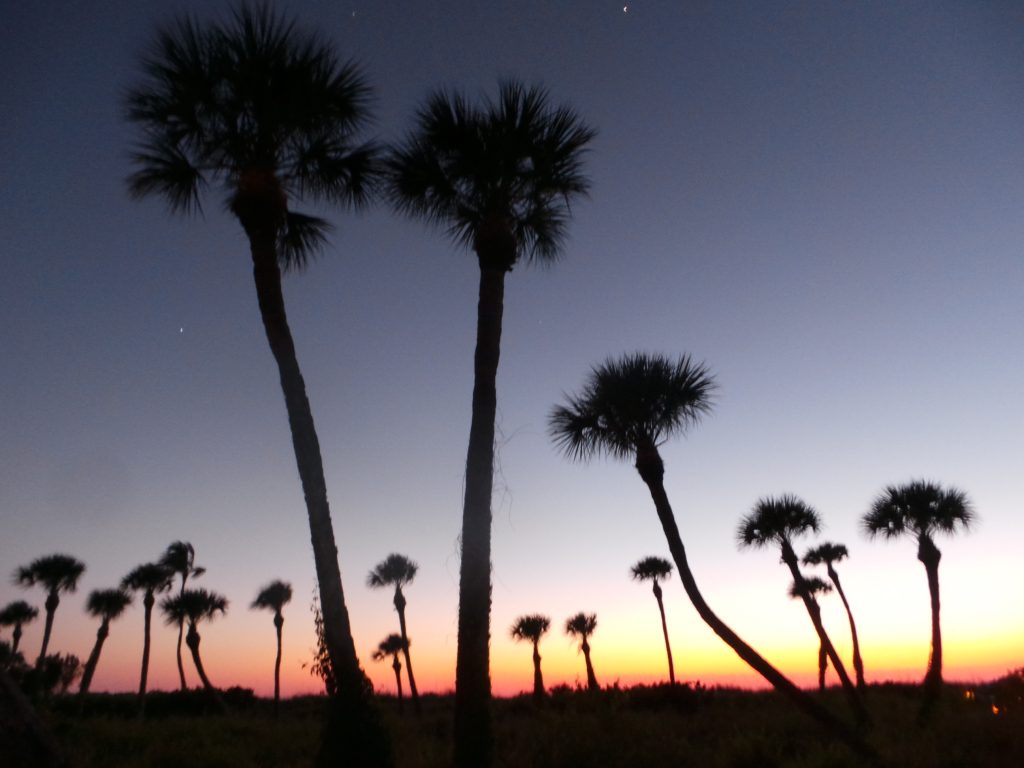 Here's a few fun fall events that you don't want to miss:
1. Island Hopper Songwriter Fest
Sept. 26-28 on Captiva and Oct. 3-5 on Fort Myers Beach
Listen to free live music Island at the very first Island Hopper Songwriter Fest. Presented by BMI, along with iHeartRadio, Cat Country 107.1, and The Beaches of Fort Myers & Sanibel, the festival will take place over two weekends: Sept. 26-28 on Captiva and Oct. 3-5 on Fort Myers Beach. Visit IslandHopperFest.com for complete details and line-up.
2. 25th Annual J.N. "Ding" Darling Days
Oct. 19-25 on Sanibel Island
This year celebrates 25 years for the annual J.N. "Ding" Darling Days, which started in 1989 as a one-day Family Fun Day and has grown into a week-long eco-festival with free and discounted tours and free nature presentations. Family Fun Day kicks off the week with free activities on Oct. 19 with refuge tours, live wildlife presentations, archery clinics, hot dogs, a touch tank and butterfly house and kids' nature crafts. Muppeteer Jim Henson's daughter, Heather Henson, will return with performances featuring life-size endangered animal puppets. Conservation Art Day winds up the celebration on Oct. 25 with visits from Federal Duck Stamp and Junior Duck Stamp winners and nature art workshops.
3. 2nd Annual Surf & Turf Experience
Oct. 17-19 on Captiva Island
Calling all sports and outdoors enthusiasts! The Surf & Turf Experience returns to South Seas Island Resort on Captiva Island this fall. Proceeds from the event help support Disabled Veterans Insurance Careers Inc. The event is a three-day, two-night sportsman's weekend consisting of individual competitors on teams of three. The competition includes fishing and golfing components.
4. 29th Annual Oktoberfest
Oct. 17-19 and 24-26 in Cape Coral
Hosted by the German-American Club, the 29th Annual Oktoberfest includes German culture, food, music and dancing. Highlights include authentic live entertainment, a carnival area for kids and as much German food and beer as you can handle.
5. Cape Coral CoCoNut Festival
Nov. 6-9 in Cape Coral
The Cape Coral CoCoNut Festival celebrates Cape Coral's reputation for coconuts, multi-cultural food, boating, fishing and wildlife. The festival will feature live music, gymnastic entertainment, carnival rides, water-ski shows, tropical food, contests, coconut crafts, fireworks and more.
6. 9th Annual Sanibel Island Writers Conference
Nov. 6-9 on Sanibel Island
An event for everyone from beginners to published novelists, the Sanibel Island Writers Conference includes workshops in fiction, poetry, songwriting, children's literature, journalism, screenwriting, creative nonfiction, publishing and editing; along with nightly readings and concerts. The conference, presente by BIG ARTS and the Sanibel Island Public Library, welcomes any aspiring writer who wants to create new work or refine a project already in progress.
7. 28th Annual American Sand Sculpting Championship
Nov. 21-30 on Fort Myers Beach
The 28th Annual American Sand Sculpting Championship and Beach Festival will feature world-class master sand sculptors, a state championship contest, amateur contest, quick sand speed sculpting, sand sculpting demonstrations and lessons, chain saw art, flying colors, a kids activity area with bounce houses and slides and more than 60 vendors. Master sand sculptors will gather in front of the Wyndham Garden Hotel, forming the largest sand sculpting event in the state with an all new layout.
If You Go…
Visit FortMyers-Sanibel.com for information, great deals and assistance in planning a trip to the area during these events.