I joined a group of talented bloggers to cover the iHeartRadio pool party at the Fontainebleau in Miami Beach and I knew this event would be one to remember.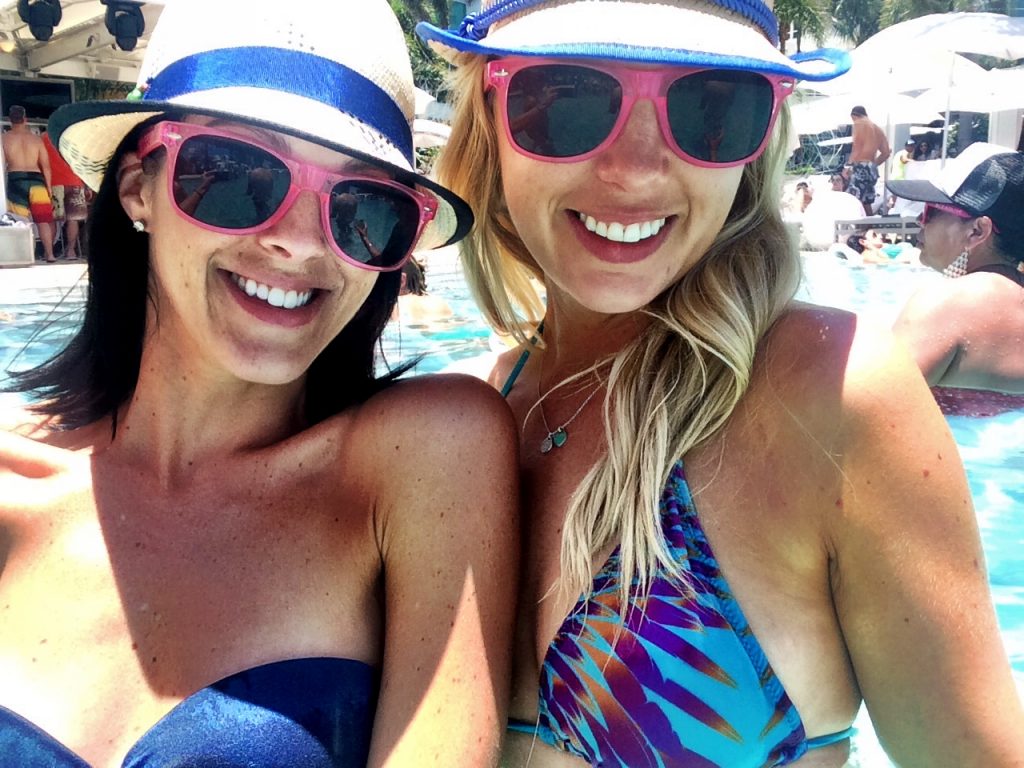 I felt like I was hanging out with the bloggerati. These ladies are a rockstar group of travel writers, not to mention pro photographers, who have made quite the name for themselves in the blogosphere. I had secretly hoped to gain as much intel from them as possible, so I can perfect my own craft.
Here's the rundown:
1. Kirsten Alana: based in NYC and creator of aviatorsndacamera.com
Kirsten rocks a set of aviator sunglasses like a supermodel on the cover of Sports Illustrated. She travels the world snapping to-die-for photos and cataloging her experiences along the way.
In her post, New School Luxury in an Old School Resort, Kirsten describes the historic architecture and design of the Fontainebleau, while marveling at the iconic property's ability to remain one of the hottest hotels in Miami (or in Florida, for that matter):
"How does a resort that debuted at the top of its game, stay at the top of its game? I do not know because I haven't been a fly on the wall all of these years but as a guest there this weekend I can tell you the Fontainebleau is still a hot, luxurious, glamorous, hip haven on the ocean in one of America's most glamorous cities. No small feat. Well played, Fontainebleau. Well played."
After the iHeartRadio pool party, Kirsten set out to experience Miami's culinary scene on South Beach and the colorful walls of the Wynwood Arts District. In her story, Touring the Miami Art and Culinary Scenes, Kirsten checks out the Art Deco architecture on South Beach, tastes a ton of delicious food (at least it looks mighty tasty in her photos) and snapped a few striking shots of the art at the Wynwood Kitchen & Bar.
She rounded out her trip to Florida with a luxe stay at another one of my favorite hotels, the W Fort Lauderdale. In the post, Living the  Good Life in Fort Lauderdale, Kirstin does exactly what the headline says: she hangs out on the pool deck with panoramic views, dines at the divine Steak 954, hitches a ride on the Water Taxi, paddle-boards along the ocean and tours the FAT Village Arts District. The good life, indeed.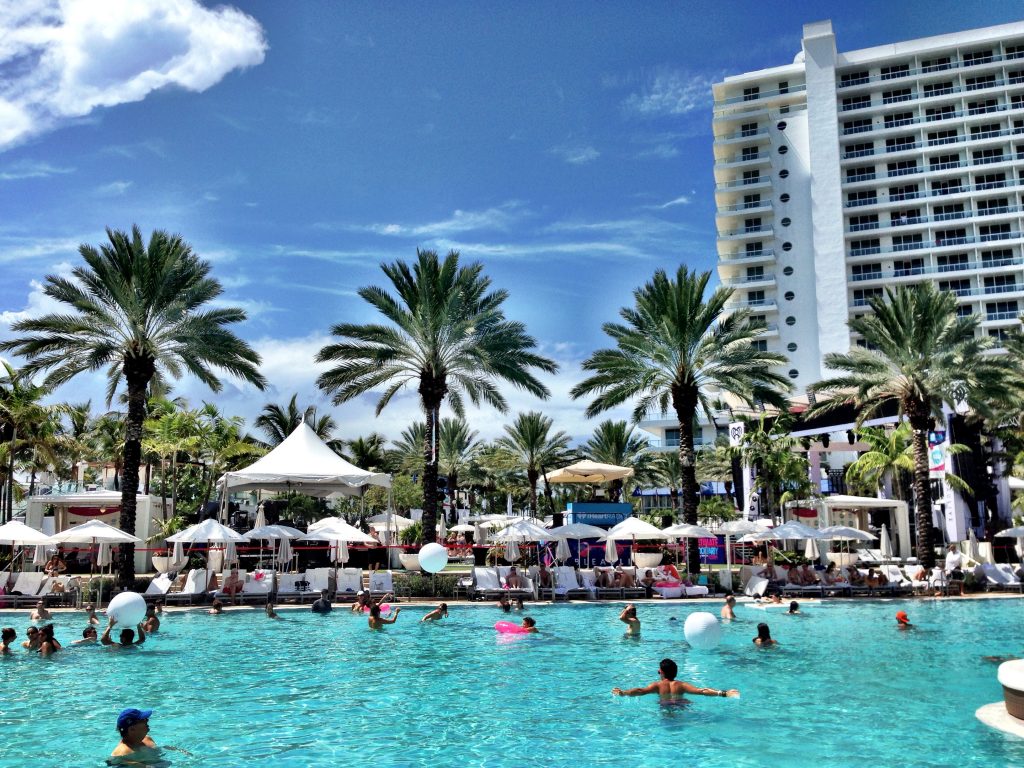 2. Angelic Sinova: based in Chicago and creator of simplysinova.com
Angie is a music aficionado and travelista. When she's not hunting for the Black Key's latest album in vinyl, she's rocking it out at concerts all over the country and writing about her adventures.
In both her posts, Simply Sinova Takes Miami: Day 1 and Simply Sinova Takes Miami: Day 2, Angie gives the play-by-play of all the artists who performed at the iHeartRadio Ultimate Pool Party. It was her first trip to Miami and it started off with a bang:
"If you ask me, I couldn't think of a better way to experience Miami than by staying at the famous Fontainebleau Miami Beach hotel and attending a music festival! That music festival is, of course, the iHeartRadio Ultimate Pool Party. This year's party is bigger than ever with not one, but TWO nights of amazing performances from chart topping artists Jennifer Lopez, Neon Trees, Tiësto, Ariana Grande, Iggy Azalea, Lil Jon, and MAGIC! Seven hit artists, two amazing nights, one beautiful city, let the party begin!"
After her two-day extravaganza in Miami, Angie headed to another one of my favorite areas in Florida: Tampa Bay. In her story, Four Times Tampa Stole My Heart, she hits up a rooftop bar at the Epicurean Hotel, hangs out with giraffes at the Lowry Park Zoo, rides roller coasters at Busch Gardens and tours historic Ybor City.
Then Angie set off for the St. Pete/Clearwater area to experience the gorgeous white-sand beaches, Dali Museum, Chihuly Collection, Clearwater Marine Aquarium and the Castile Restaurant & Rooftop Lounge located in the brand new Hotel Zamora. Read about her experiences here: Florida's Hidden Gems: St. Petersburg & Clearwater.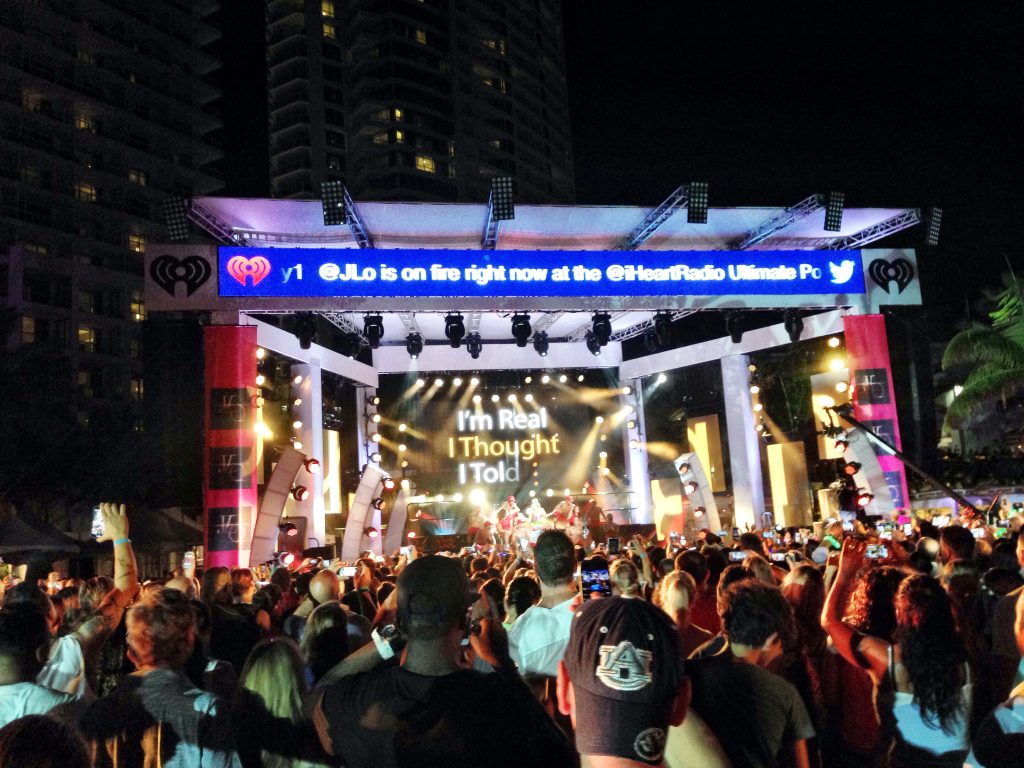 3. Jessie Rosen: based in LA and creator of 20-nothings.com
Like superwoman in stilettos, Jessie can do it all. She's a writer and a producer (with credits like Fashion Police on E!) and her witty blog posts will leave you completely distracted and utterly entertained for hours.
After experiencing Miami and all its glory, Jessie heads south to The Florida Keys where she stops at one of my favorite off-the-beaten-path treasures — Robbie's in Islamorada, where you can dangle little fish off the dock and watch as giant tarpon (Jessie calls them "dragons that swim") try to fight each other and almost take your hand off.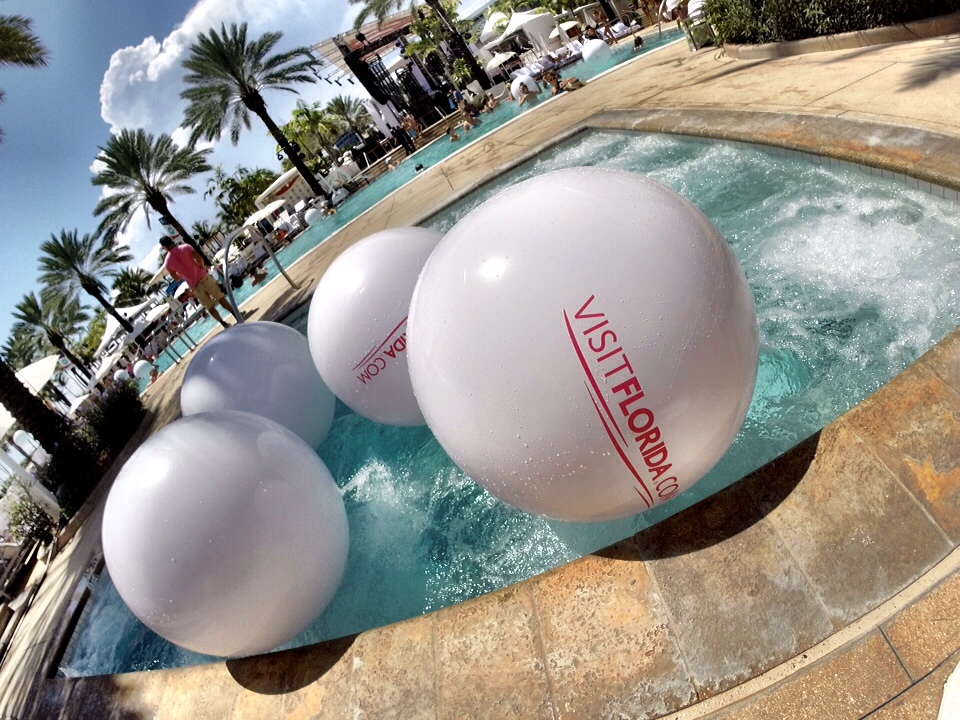 4. Natalie Paramore: based in Austin and creator of natalieparamore.com
A whiz in the kitchen and a phenomenal photographer, Natalie cooks, tastes and writes her way through culinary adventures. Aptly named Food Fetish, Natalie's blog will make your mouth water — just a fair warning.
In both her posts, iHeart Radio #Ultimate Pool Party Miami, FL and Miami Day 2, Natalie takes us behind the scenes on her fabulous VIP experiences, from the "pink" carpet to the concert and everything in between:
"We walked the pink carpet and were whisked into the VIP to enjoy the show last night. I was thrilled to find out that the lounge was sponsored by none other than good ol' Austin local Tito's Vodka! I was feeling right at home."
And just because she didn't want you to miss any of the action, here's a video Natalie shot on her iPhone of JLo on stage:

Show Some Love: Take a moment to find all of our fabulous guest bloggers on Twitter and give them a shout for their stellar Florida coverage!