What happens when THE Captain Morgan arrives to the West Palm Beach waterfront via his own pirate ship carrying a boat load of rum? Awesomeness. And a party.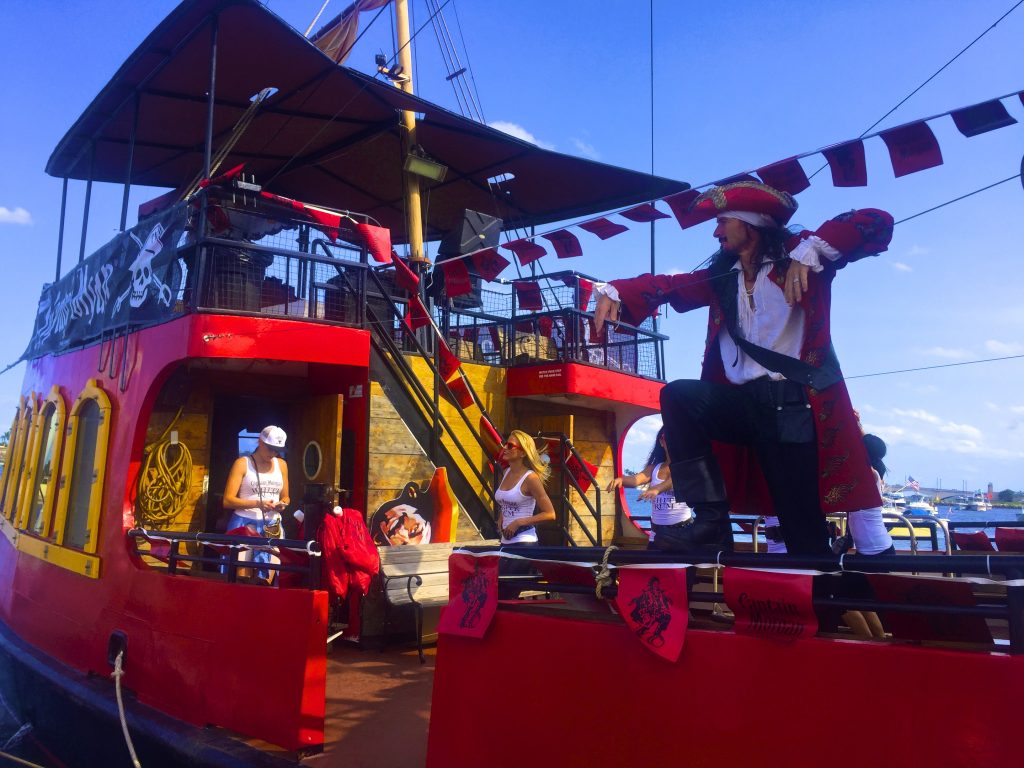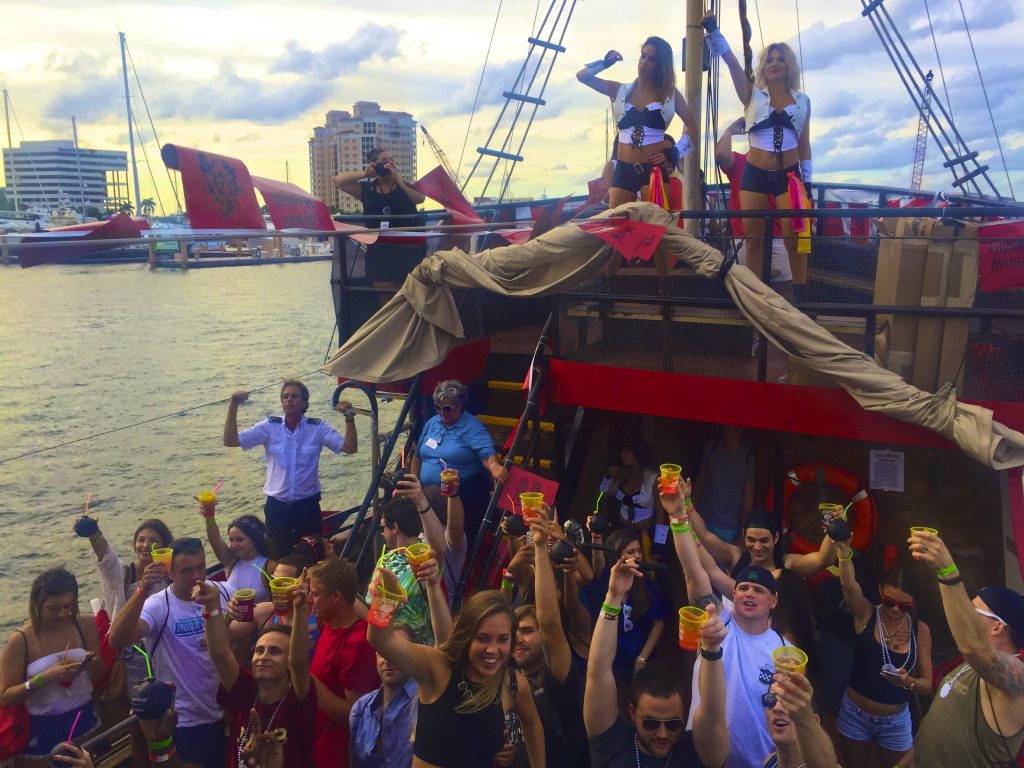 I like parties and I like rum, so no one had to twist my arm to join in on the fun. I like to rhyme, so don't give me a hard time. Okay that's really annoying. I'll stop now.
It all started with a friendly little competition at SunFest, West Palm Beach's annual multi-day music festival.
Six media peeps. Two teams. One goal: mix up a killer cocktail using one of the new Captain Morgan rum flavors (pineapple, coconut and grapefruit) and wow the judges.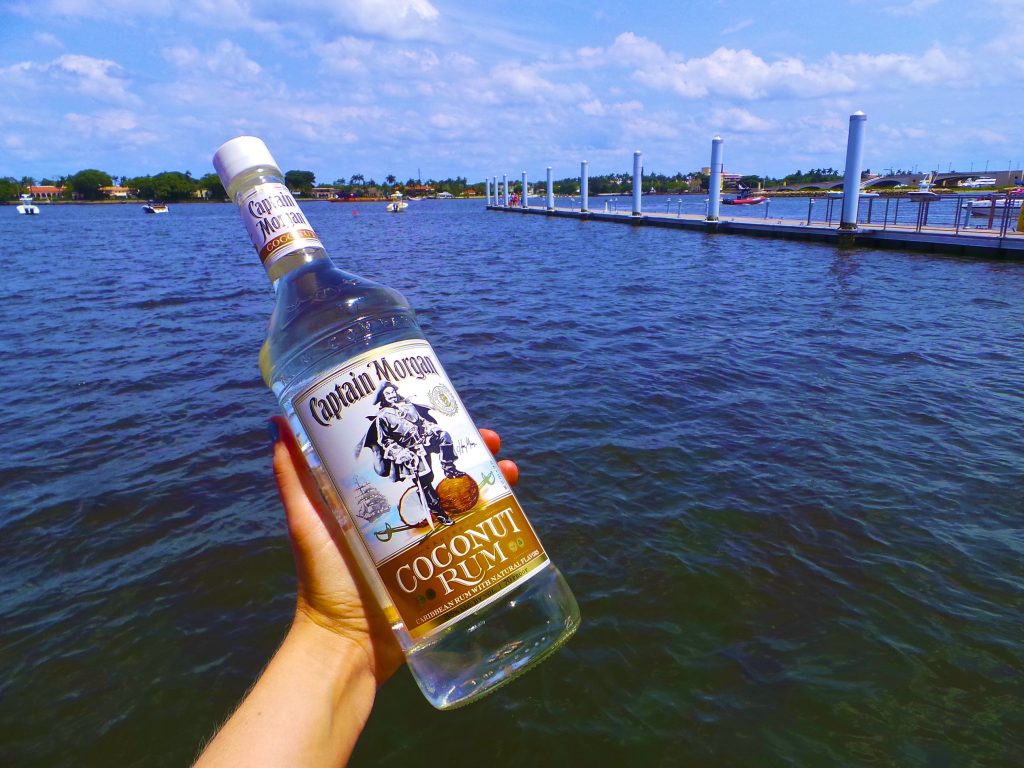 The winners would receive backstage passes for a meet and greet with reggae band SOJA. For me, the chance to hang out with lead singer Jacob Hemphill and all his dreadlocked glory, was all I needed for motivation.
It was GO time.
My team (the super cool team) included Leslie Gray Streeter from the Palm Beach Post and Alejandro Camacho of Nuestro Magazine.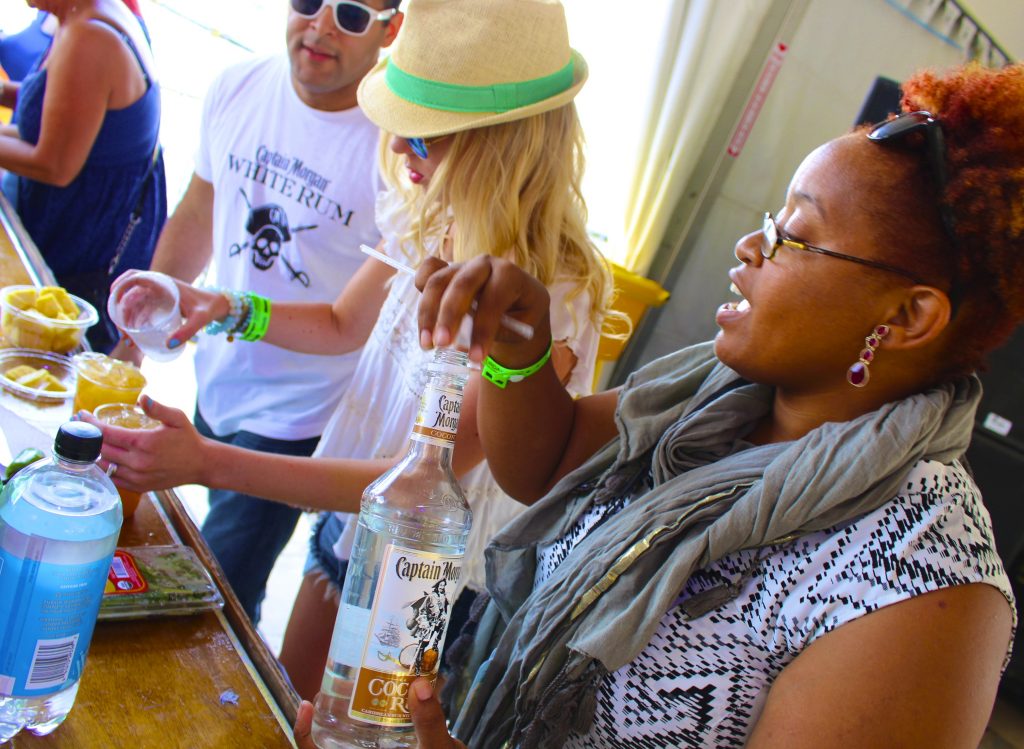 We were up against Alidia Fernandez also from Nuestro Magazine, Katie McBroom of Martinis & Mascara and Christine Najac of South Florida Food & Wine.
And I found out that Katie went to bartending school back in the day, so I was sure the fix was in.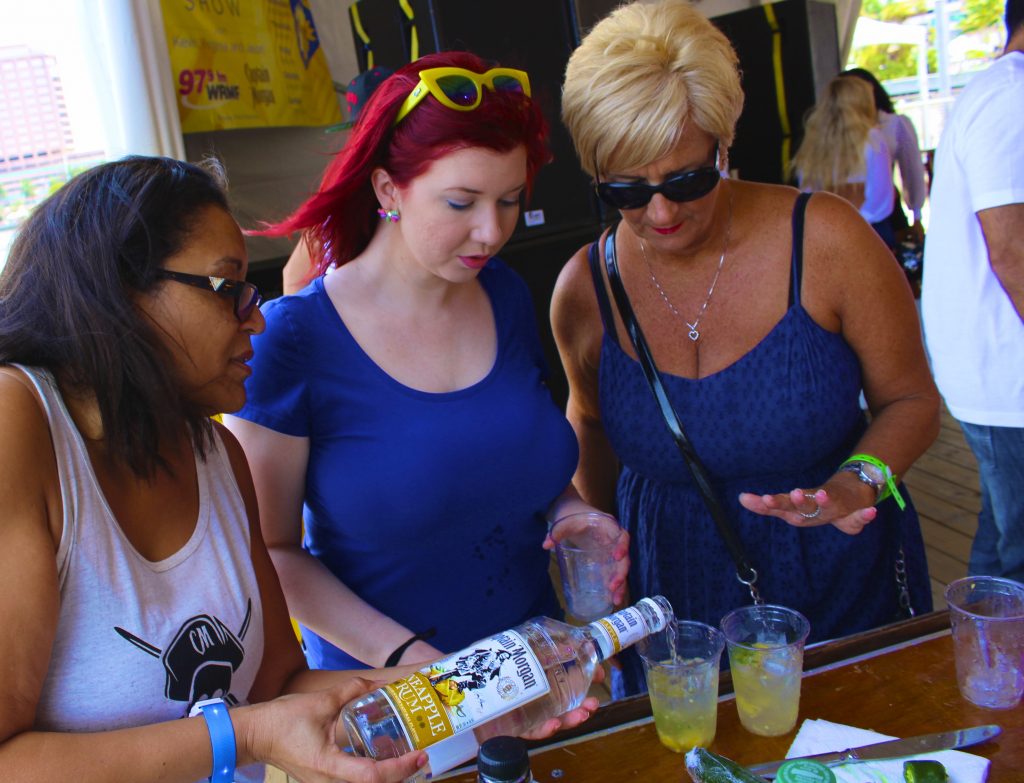 The judges were Kevin from the KVJ morning show and rum expert + extraordinaire Alex Marcano.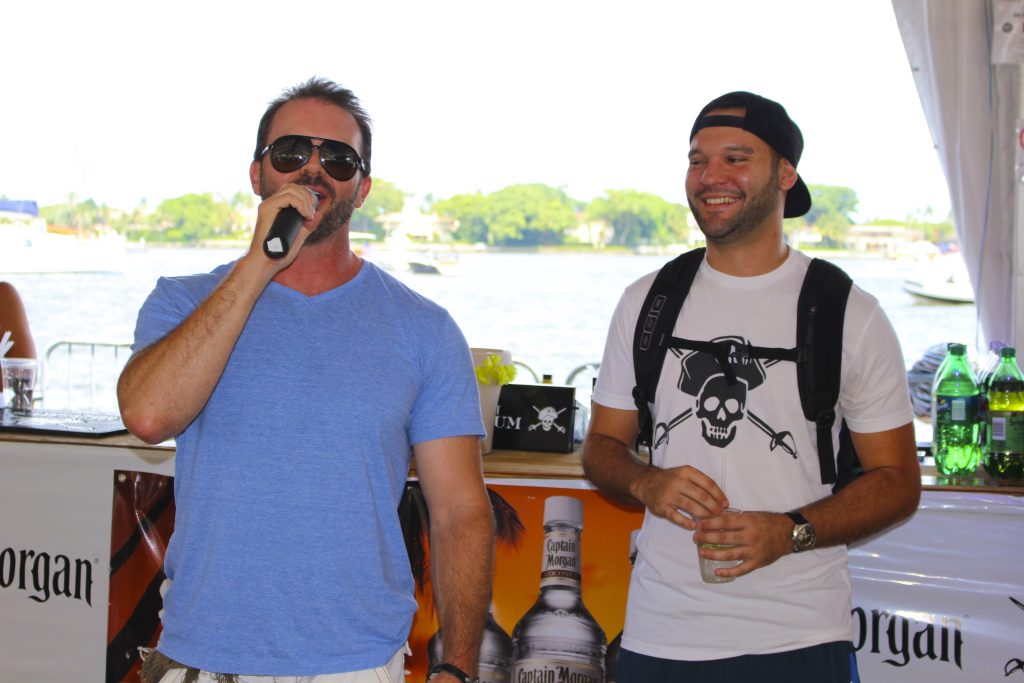 Our strategy: go simple and strong.
Their strategy: do something completely crazy and out of the box.
They muddled jalapeño peppers with pineapple and God only knows what else. There was some mint involved, too…I think. It looked like a masterpiece.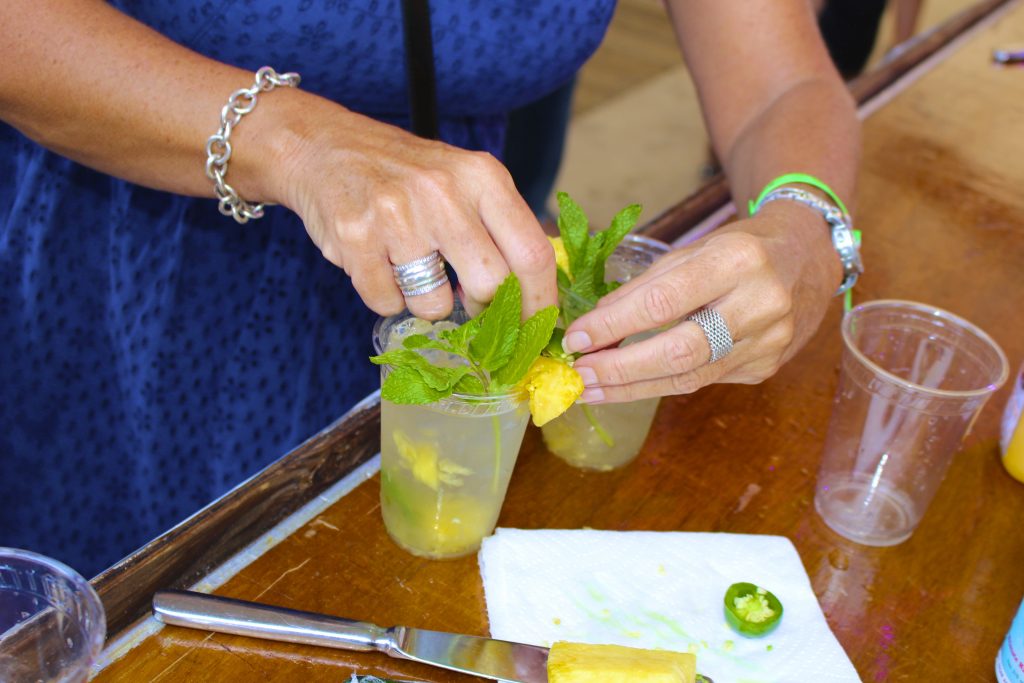 Our super strong rum punch had coconut rum, OJ, pineapple, splash of lemonade…because why not? And we won!
Well, it was actually a tie and a lady in the crowd picked ours because she liked the free drinks and the reggae-inspired name: One Love.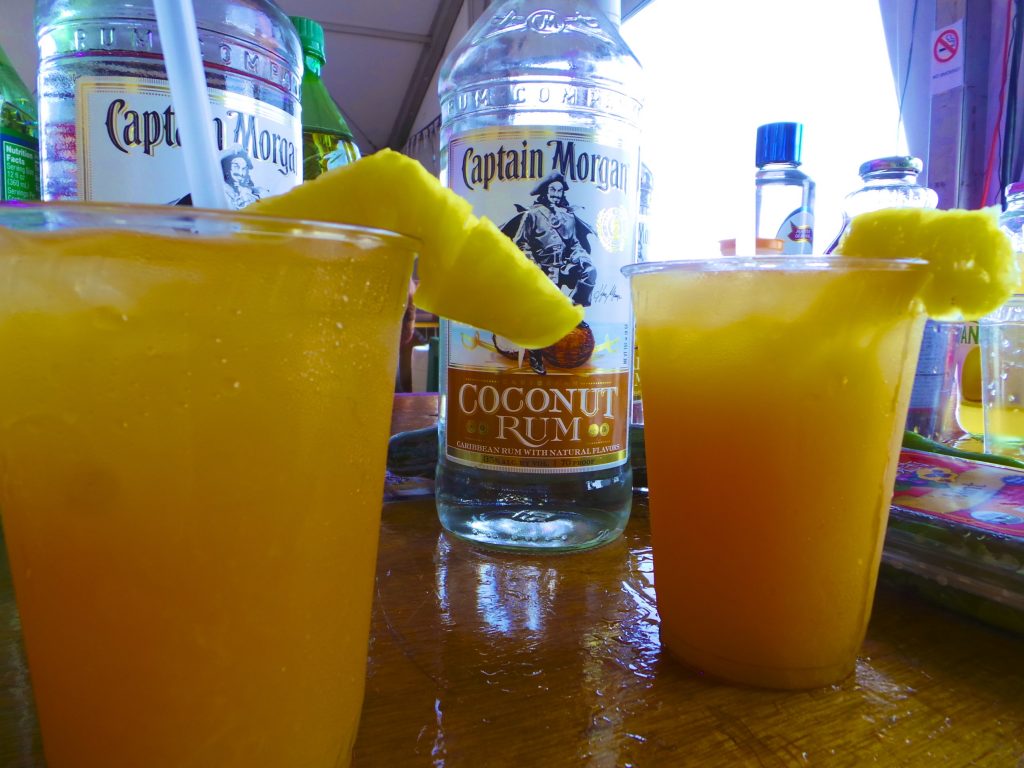 We met SOJA! And although I didn't get to hang out with Jacob Hemphill (he peaced-out early and had a plane to catch) we did get to meet the rest of the guys and they were awesome.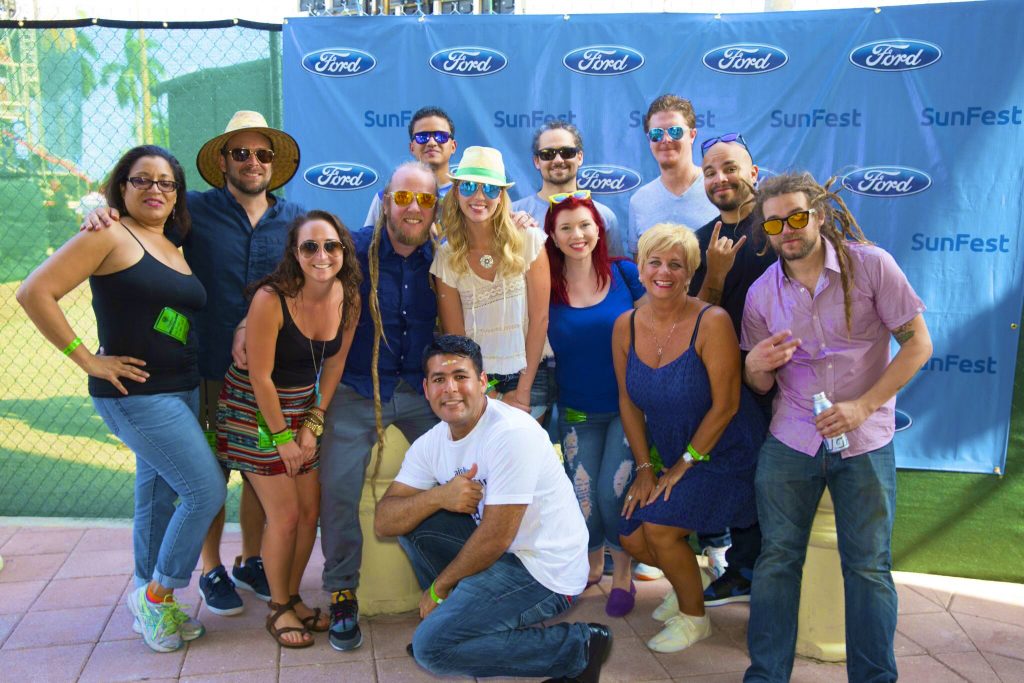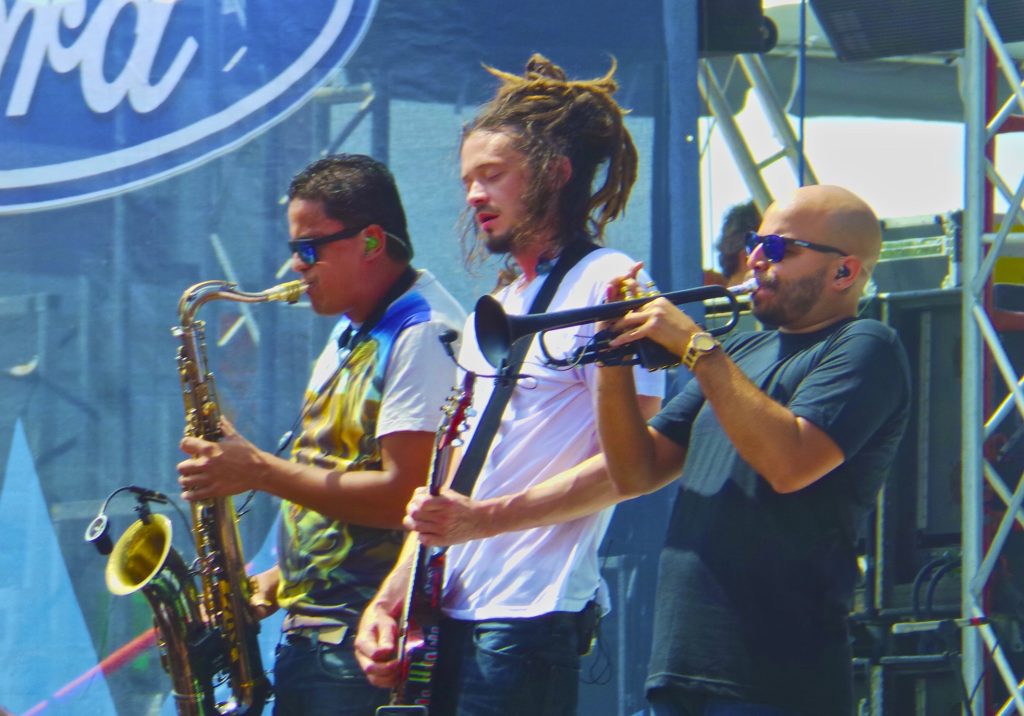 We also met the Captain. Nothing like a pirate with an imperial mustache and killer dance moves to shiver your timbers. Katie and I kinda had a crush on him. Can you blame us?
Check out more of my photos from SunFest:
If you want to have your own sizzling summer cocktail party, skip our lackluster recipes and go with one of these lip-smacking good options from Captain Morgan. And you've gotta love these names…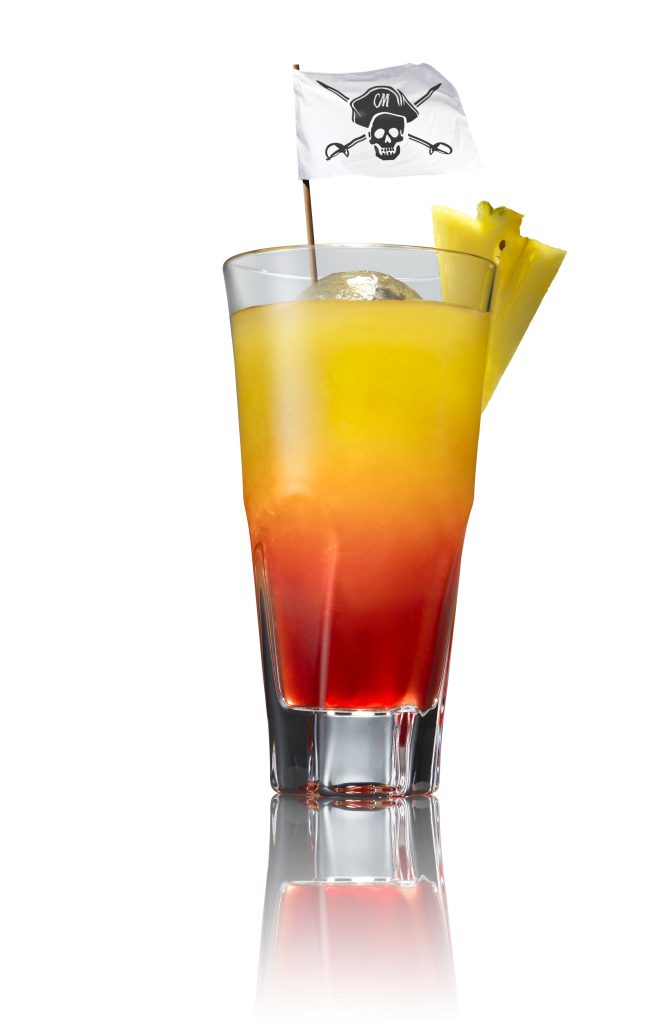 Baewatch
Ingredients:
1.5 oz. Captain Morgan Pineapple Rum
1 oz. cranberry juice
1 oz. pineapple juice
1 slice pineapple
Instructions: Fill tall glass with ice and pour in pineapple juice and rum. Top with cranberry juice and garnish with pineapple wedge.
Palomaloha
Ingredients:
1.5 oz Captain Morgan Grapefruit Rum
Juice from ½ a lime
Grapefruit soda to top
Instructions: Fill tall glass with ice and pour in rum, lime juice and grapefruit soda. Garnish with grapefruit wedge.
And last, but not least.
Mix this one together for the whole party…
The Shark Puncher
Ingredients:
9 oz. Captain Morgan Coconut Rum
9 oz. orange juice
3 oz. Ruby Red Grapefruit Juice
6 oz. cranberry juice
Instructions: Combine all ingredients in a pitcher and stir.
And don't forget the coolest hashtag of the summer! #RumsOutSunsOut