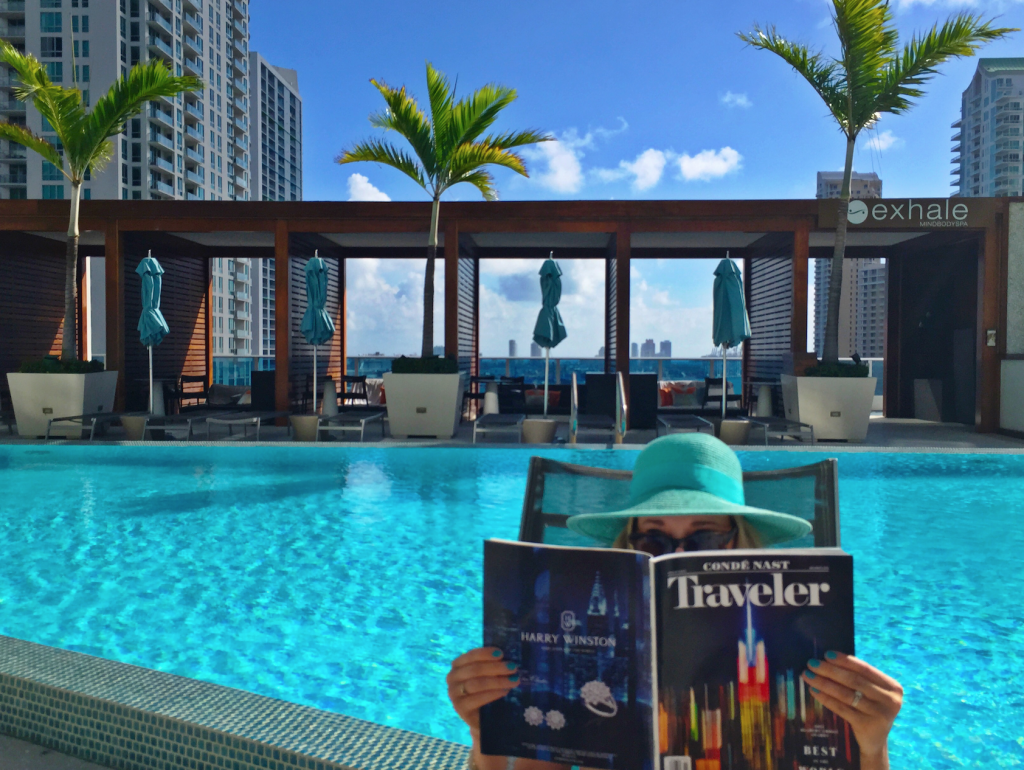 You shouldn't need a good excuse to pick up one of the world's best travel magazines, but let me be the first to tell you that the November issue of Condé Nast Traveler is one you don't want to miss.
Why?
Well, first and foremost…
Reason 1: I'm in it!
Flip to page 203 and you'll find a page entitled "Florida's Finest."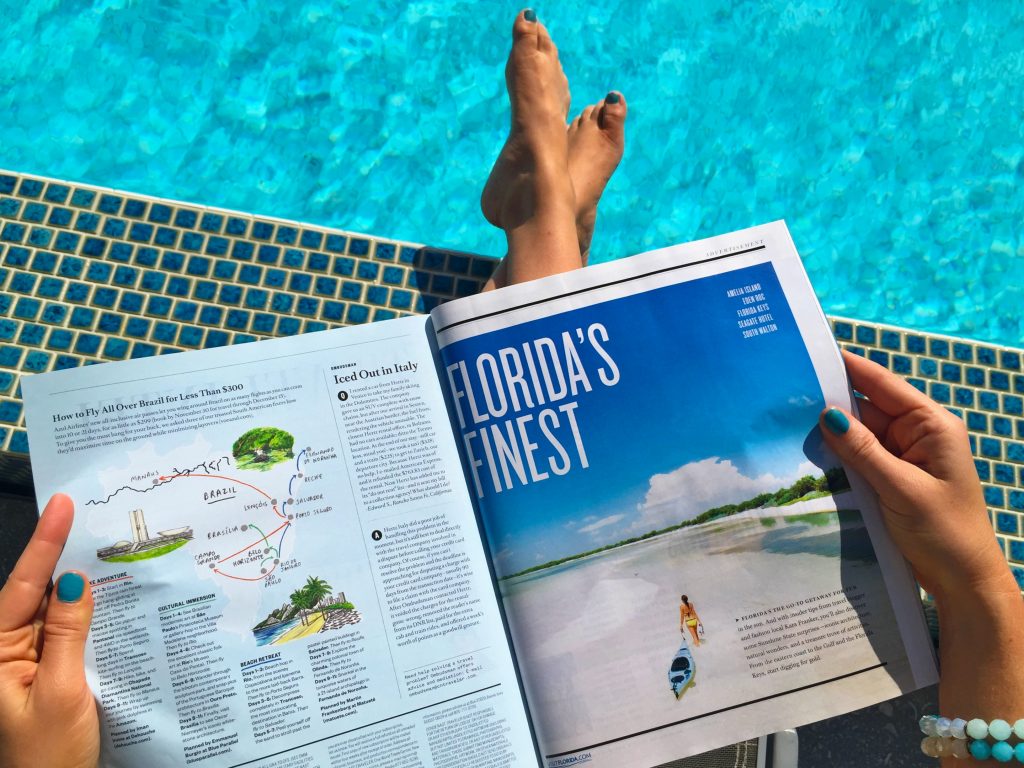 It says:
Florida's the go-to getaway for fun in the sun. And with insider tips from travel blogger and fashion local Kara Franker, you'll also discover some Sunshine State surprises–iconic architecture, natural wonders, and a treasure trove of activities. From the eastern coast to the Gulf and the Florida Keys, start digging for gold.
I love how they called me a "fashion local!" I didn't tell them to say that. But I love it!
In The Florida Keys & Key West section, my "local loves" include:
So add those places to your Keys to-do list!
For more of my picks (including South Walton, Miami Beach, Delray Beach and Amelia Island), pick up a copy of the mag. ;)
Reason 2: Florida Top 20 Hotels
Second, this issue contains the 2015 Readers' Choice Awards for the best hotels and resorts in the world. Big congrats to The Alfond Inn in Winter Park. Not only is it the only Florida hotel that made the Top 10 Overall list, I've personally stayed at the hotel and it is one of my favorites.
Mr. Ponce de Leon loves it, too.
I was also very excited to see that a few of my all-time favorite hotels made the Condé Nast Traveler Florida Top 20 list, including:
Reason 3: Two Awesome Florida Islands
And last, but not least, two Florida islands made the Top 10 Islands in the United States list! These are definitely two places you need to visit:
Longboat Key near Sarasota
Amelia Island in the northeast part of the state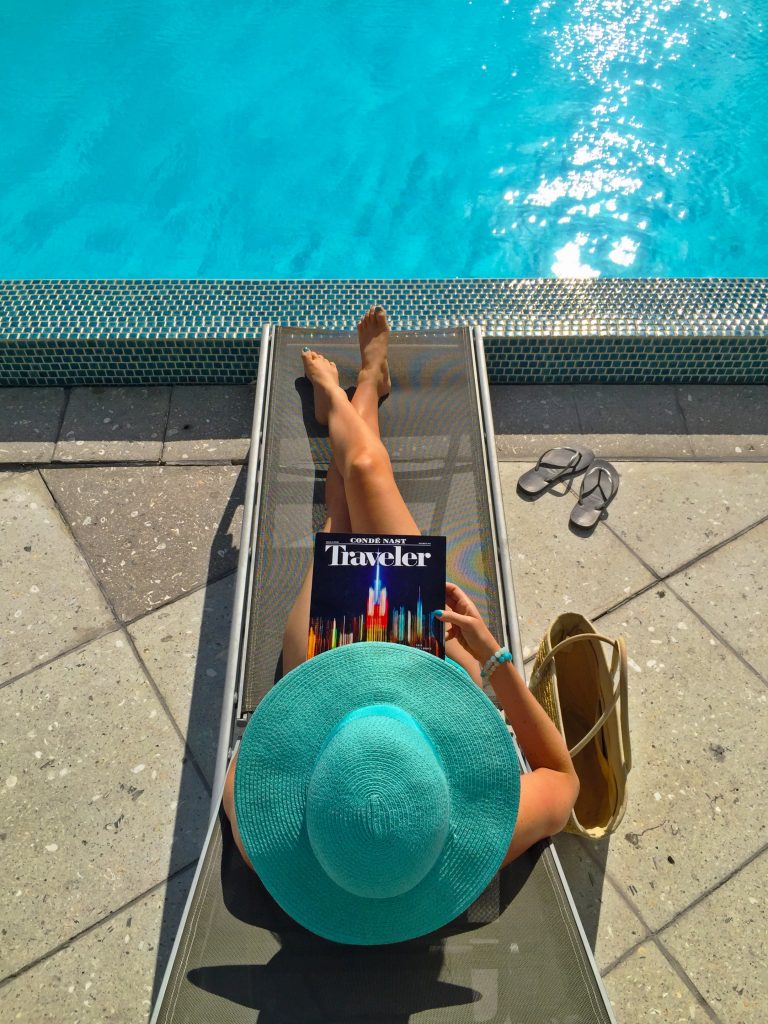 Thank you so much to CNT for featuring me!

New Peruvian Restaurant in the Wynwood Art District
GK Bistronomie is a new Peruvian-inspired restaurant and bar helmed by Executive Chef-Partner, Rafael Perez Cambana. The menu features a combo of tiraditos, ceviches, salads and main dishes, in a sleek and stylish setting. The tempura vegetables and red curry dish is quite good. And make sure you try one of the Pisco infusions. 218 NW 25th St, Miami, 786.477.5151.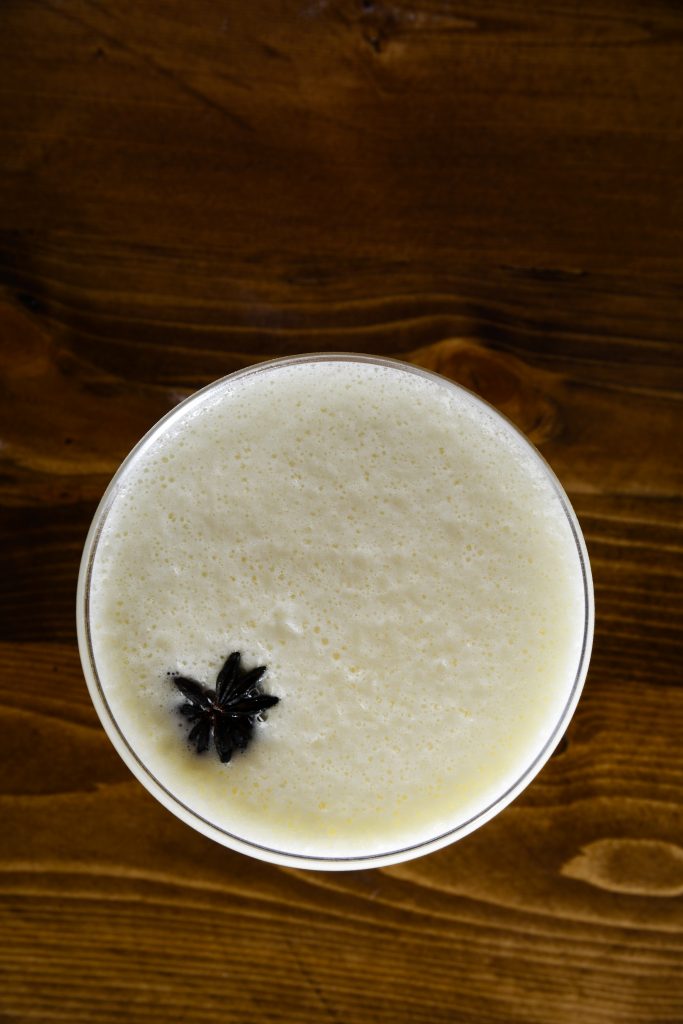 My New Fashion Obsession: Sachin & Babi
A few weeks ago, I organized a photo shoot on the rooftop at Villa Bagatelle Miami Beach for my first issue as EIC of Modern Luxury Brides South Florida & the Caribbean. The story is about how to plan an amazing bachelorette weekend in South Beach.
I asked a few of my friends to be my models (thank you Shireen Brueggeman, Shanna Bernkrant, Shaneeva Yassin and Karem Santaella! Btw, check out Karem's Instagram: DrinkCabStayFab. Not only are her wine photos legit, she was one of my first students to take and complete my personal branding class!).
And I brought them all fabulous dresses to wear from my new favorite fashion brand: Sachin & Babi. Based in NYC, Sachin and Babi Ahluwalia are a husband and wife design team with killer style.
Aren't these dresses going to be perfect for upcoming Art Basel events?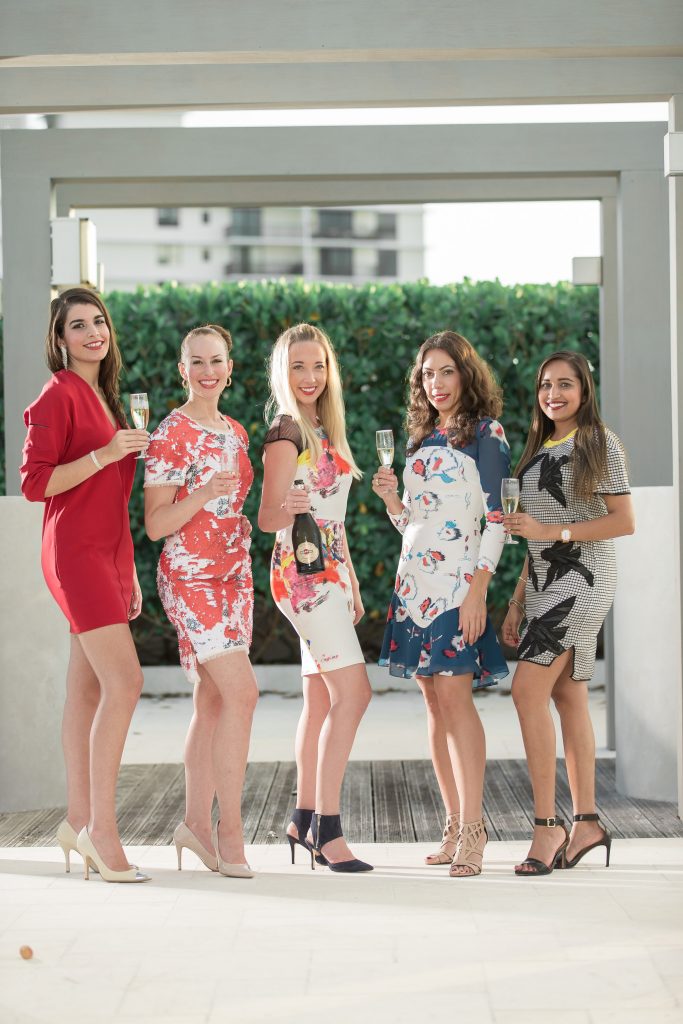 I'll be showing you a few more of my favorite looks in future blog posts and giving you more details about each dress. But I wanted to go ahead and post a behind-the-scenes shot from our magazine shoot.
And no, I'm not putting myself in my own magazine! Lol. I just jumped into the photo for this shot after making sure the ladies had enough bubbly. :)
Thank you Travis Harris Photography for the photo! Can't wait to see your work in the mag. :)

Link Love: Articles by my Favorite Peeps

Calling all PR Reps: Stories I'm Working On
Since I write/edit for a variety of outlets, this is where I'll list a few topics I'm working on, so my PR friends can send pitches based on what I need. This is a purely selfish attempt at trying to better manage my inbox insanity.
Orbitz.com

Art Basel round-up (including surrounding events)
Travel blogger tips from seasoned travelers

USA Today's 10Best.com

New/notable shopping in St. Pete/Clearwater
10 Best Beach Restaurants in St. Pete Clearwater

For MiamiAndBeaches.com

Hotels with Amazing Pools on Miami Beach
In the Scene: Lifestyle Hotels on South Beach
Boutique Hotels: Hidden Gems
South Beach Hotels for Art & Culture Lovers

The wisdom of life consists in the elimination of non-essentials.
-Lin Yutang

xoxo
Kara
Credits: Condé Nast Traveler photos by Jeremy Franker. I created the banners in this post using Canva. Website design and hosting by Rainmaker Platform.