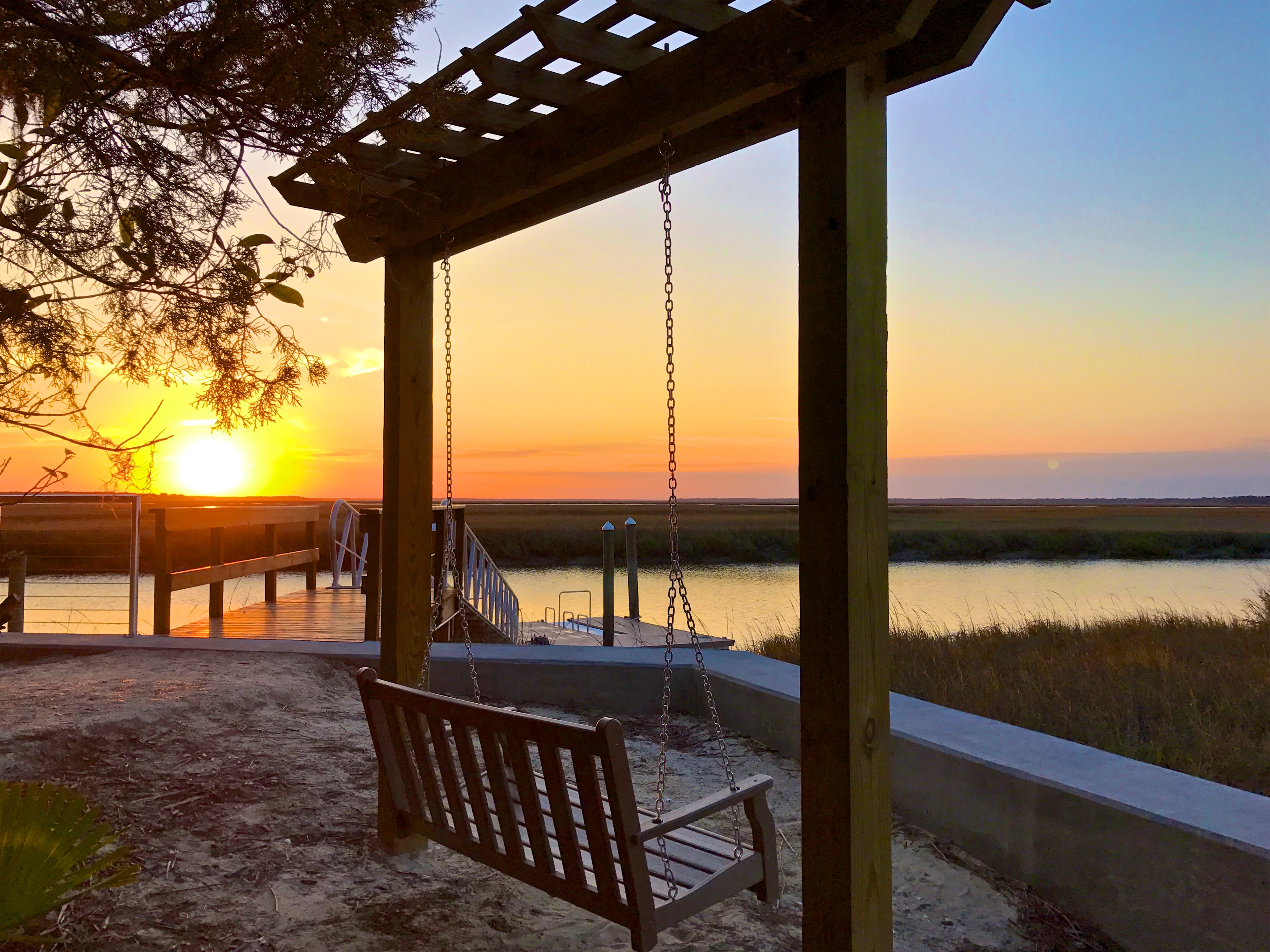 It's no secret that I'm in love with Amelia Island. My husband and I went on a babymoon to the picturesque island before Lola was born and last year I covered the annual Fish to Fork weekend for the Washington Post's brand studio. I can't wait to go back! In the meantime, here's a round-up of some of Amelia Island's best annual events.
Book Festival: February
The annual Amelia Island Book Festival (Feb. 15-17, 2018) invites avid readers to a three-day celebration of the written word, featuring a luncheon with bestselling author and keynote speaker Adriana Trigiani, a writers' workshop hosted by New York Times and #1 International Best Selling Author Steve Barry, and a "face off" dinner gala against fellow writers Lee Child, Jennifer Armentrout, Karin Slaughter and Sherry Rinker. And don't miss the popular Authors' Expo and Readers' Extravaganza, a family festival featuring more than 100 noted authors ranging from emerging to International and New York Times bestsellers.
Classic Car Festival: March
For classic car enthusiasts, the Amelia Island Concours d'Elegance (March 9-11) is springtime's signature automotive event. Two-time winner of the prestigious International Historic Motoring Awards, "The Amelia" features more than 300 rare vehicles, that will have undoubtedly gone through a full check with the help of a Classic Car Service to ensure that they are looking and working as they should so they can be shown off in all their glory. These classic cars have been full from seldom-seen private collections around the world at The Golf Club of Amelia Island and The Ritz-Carlton, Amelia Island. Now in its third decade, it has become the centerpiece of an island-wide celebration known as Amelia Concours Week (March 8-11) featuring auctions and events with Gooding & Company, Werks Reunion, Festivals of Speed, Bonahms and more.
Music Festival: Spring
Throughout the spring, the Amelia Island Chamber Music Festival fills the island with world-class musical artists and performances. The festival's 2018 season, themed "The Year of the Piano," presents a wide range of internationally recognized artists in 14 ticketed and four free performances. This year's lineup includes the decorated Dover Quartet; violin virtuoso Gil Shaham; Amelia Island's favorite trio of cellist Andres Diaz, pianist Wendy Chen and violinist Chee-Yun; and Grammy-nominated bluegrass band, The Grascals.
Shrimp Festival: May
To celebrate its status as the birthplace of the modern shrimping industry, Fernandina Beach's historic downtown hosts an annual Isle of Eight Flags Shrimp Festival (May 4-6), an island tradition for more than 50 years. The Shrimp Festival combines a love of shrimp and the best of arts and entertainment, all set in the beautiful historic district. The family-friendly event includes a Pirate Parade, Miss Shrimp Festival Pageant, Kids Fun Zone, Shrimp Run sponsored by The YMCA, fine arts and crafts and antiques vendors, fireworks, and live entertainment. Local shrimp and seafood dishes, ranging from shrimp tacos to shrimp pie, are always the star of the show.
Fish to Fork: May
Omni Amelia Island Plantation Resort will host its 5th Annual Fish to Fork, May 17-20. With sweeping views of the Atlantic Ocean and beautiful tree canopies as a backdrop, the weekend will offer an unmatched foodie experience, with true dock-to-dish specialties in a fun and interactive atmosphere. The resort will welcome renowned chefs from around the country to showcase their fishing and culinary skills, leading up to a final Chef Showdown on Saturday night with a live vote from event guests.
Nature Festival: May
The 2018 Wild Amelia Nature Festival (May 18-20) invites residents and visitors to experience the wild side of Amelia Island. With a line-up of more than 35 family-friendly events and outdoor experiences, the three-day nature festival includes the release of a rehabilitated sea turtle to its ocean home on Main Beach, in partnership with the Georgia Sea Turtle Center; a sunset nature cruise exploring the intracoastal ecosystem by Amelia River Cruises; an eco-expo with conservation exhibitions, a kid's niche with a touch tank, silent auction fundraiser, live music and more; and eco-tour nature encounters.
Jazz Festival: October
Now in its fifteenth year, the Amelia Island Jazz Fest (Oct. 7-14) continues to captivate audiences with world-class performances celebrating the spirit of jazz. Nine-time Grammy award-winning vocalist, Janis Siegel of Manhattan Transfer, performing with the Requinte Trio, and Henry Johnson — Grammy nominated jazz guitar legend — are set to headline the 2018 festival.
Wellness Festival: November
The second annual Amelia Island Wellness Festival (Nov. 9-11) will focus on renewing the mind, body and soul. Attendees of the three-day wellness retreat at The Ritz-Carlton, Amelia Island can enjoy educational and inspirational sessions with acclaimed names in yoga, meditation, and fitness.
Sports Event: November
Have you ever heard of pétanque? It's a lawn game where the goal is to toss or roll hollow steel balls as close as possible to a small wooden ball called a cochonnet or jack, while standing inside a circle with both feet on the ground. The Pétanque Amelia Island Open (Nov. 9-11) is the largest pétanque event in the Americas and draws players and spectators from around the world. The event takes place along the Amelia harbor front and Fernandina Beach historic district.
The Holidays: November & December
The 12th annual Amelia Island Museum of History Holiday Home Tour (Nov. 30-Dec. 1) showcases stunning beach homes across Amelia Island, each decorated for the holidays by a local florist or decorator. And the fourth annual Dickens on Centre (Dec. 7-9) in downtown Fernandina Beach recalls Charles Dickens's early Victorian–era Britain. Free to the public, the event features horse-drawn carriage rides and period vendors, themed characters and entertainers, along with festive lights, holiday decor and tastes of the holidays.
Visit AmeliaIsland.com/events for a complete listing of 2018 events.